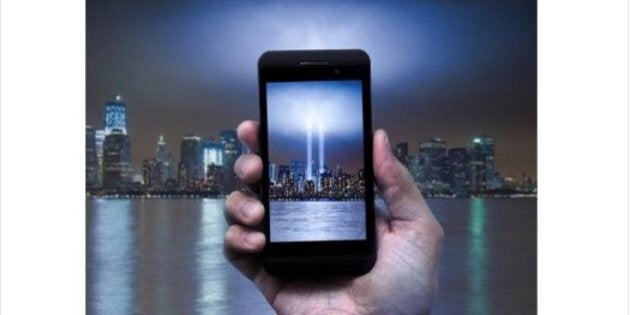 U.S. phone giant AT&T pulled a controversial tweet yesterday after critics accused it of being insensitive to 9/11 victims.
The tweet featured an image of a smartphone taking a picture of the twin columns of light that rise from the Ground Zero memorial.
Amidst the outrage from twitterers over AT&T's apparent attempt to use the worst terrorist attack in U.S. history for marketing purposes, few noticed what phone appeared in the ad.
That would be Canada's own BlackBerry, this year's BlackBerry Z10 to be precise.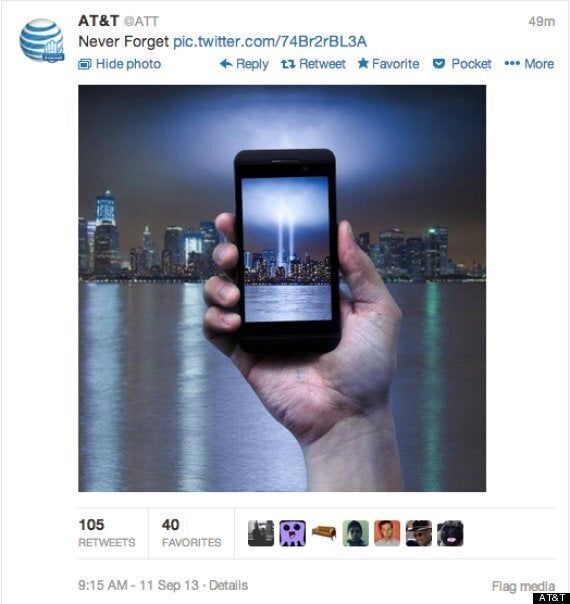 And this could be a problem for BlackBerry. AT&T's idea was evidently to use a "generic" smartphone in its poorly-thought-out ad, and what did they conclude? That phone is the BlackBerry.
AT&T assumed Americans wouldn't know what a Z10 would look like. Coming from a company that sells BlackBerrys, that's bad news.
For the record, AT&T apologized for the tasteless promo, and pulled the original tweet.