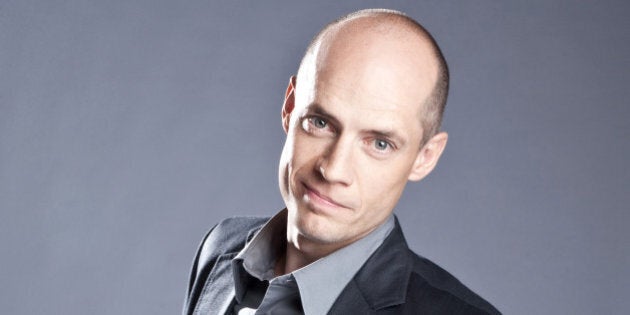 There were concerns in 2012 that "Battle of the Blades" would never return to the CBC. Due to high production costs, it was pulled from the schedule, but not cancelled completely. It was put on hiatus, but that could have meant anything.
The broadcaster must have realized what a loss the reality competition was to its lineup because it's baaaaaaaack! And, presumably, better than ever.
If you missed the first three seasons, "Blades" teams up figure skaters with hockey players and each week the pairs must perform routines on the ice.
For Season 4, the show is getting a bit of an overhaul. CBC's hardest-working man, Ron MacLean, remains the "Blades" host, while Kurt Browning moves from hosting duties to the judges' panel. Browning will be joined by figure skater Jamie Salé and retired NHLer P.J. Stock. The show's co-creator and former head judge Sandra Bezic has moved into an executive-producer role and will act as mentor to the eight pairs.
Also, like other reality competitions before it ("So You Think You Can Dance"), "Blades" will no longer be on twice a week. Its new format will feature the performance and the elimination all on one night -- with the exception of its return premiere, which will be the first live two-hour performance show.
"Blades" will also kick off the CBC's digital campaign, the broadcaster's most interactive year yet. The skaters haven't been announced, but from Sept. 15 to Sept. 20, fans can find out who will be striving for axels, lutzes and death spirals as CBC announces a few cast members each day -- only online. You can also follow along on Twitter.
"Battle of the Blades" returns with a two-hour special, "Battle of the Blades: Made in Canada," which takes a look back at fun, never-before-seen moments from the past three seasons.
The regular season of "Battle of the Blades" premieres Sunday, Sept. 29 at 8 p.m. (8:30 NT).