Aishwarya Rai knows how to make a long-lasting impression!
Our favourite Bollywood legend posed in a unique dress for a Kalyan Jewellers ad with the tagline, "Enough bangles. Wear them the way you want."
The 39-year-old sported a golden mermaid gown which was made with, drum-roll please... bangles!
While we don't know how the unique dress was made, we do know that the Cannes Film Festival regular looked gorgeous. Who knew that bangles were so flattering for your figure?
In fact, the dress reminds us of Jennifer Lawrence's gown in the poster for "Catching Fire." While the Katniss dress is more of a ballgown style, both dresses have the same layered skirt which makes it look as if waves are tumbling down the wearer.
Not only does Ash look fantastic in a sari but she can pull off figure-hugging gowns too. No wonder she's considered one of the most stylish actresses in Bollywood!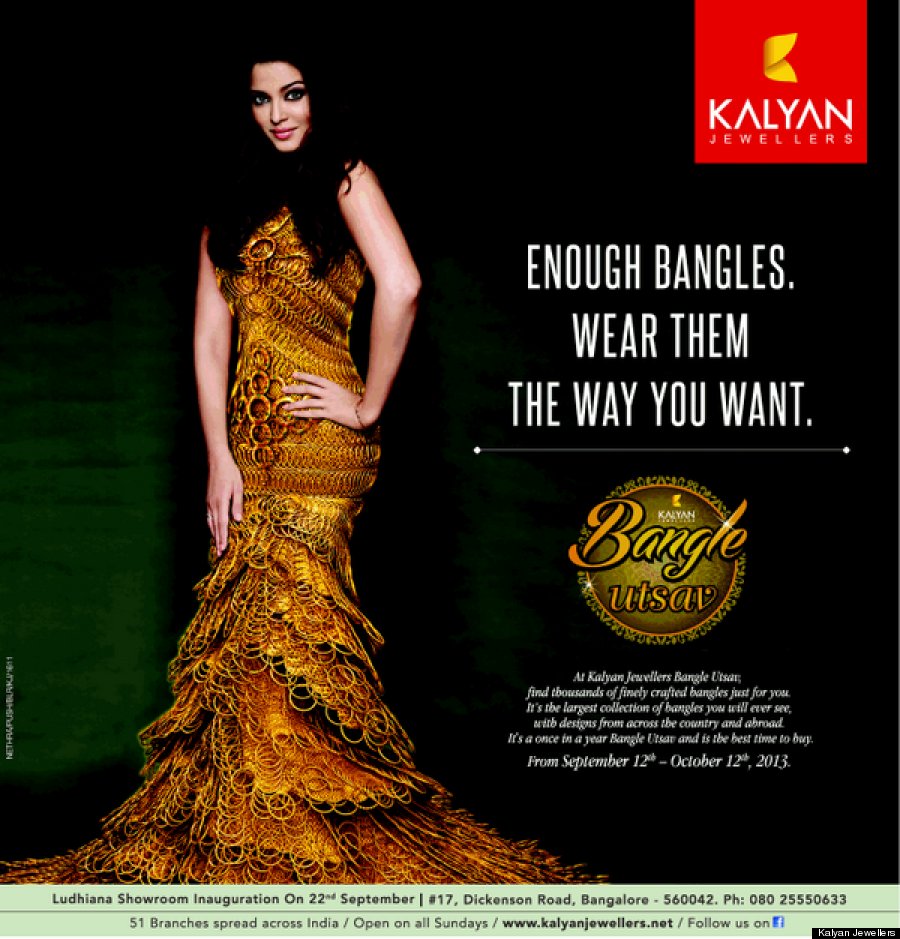 Love ya, Mrs. Bachchan !