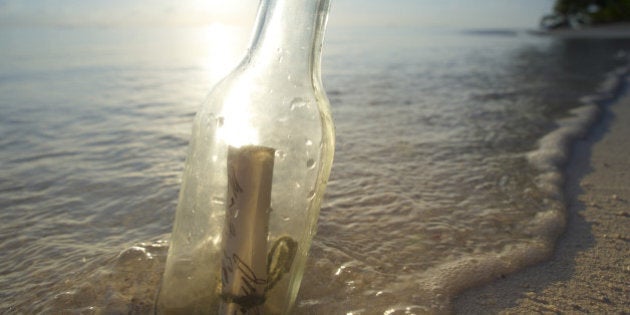 As he walked along Schooner's Cove beach on Vancouver Island, Steve Thurber spotted a small green bottle poking out of the sand.
Thurber told the Times Colonist that he when he picked it up last week he saw an envelope inside, with the date Sept. 29, 1906 written on it. It was signed by Earl Willard, who explained he was a passenger on the ship Rainier steaming from San Francisco to Bellingham, Wash.
He quickly hit the Internet for more details about his discovery.
Though he says he's been getting a lot of pressure to open the bottle and the envelope inside, Thurber told the Globe, he has no plans to do so, but may ask Parks Canada to preserve his find.
His research did turn up Willard's address, now the railway museum in Bellingham, reported Global News.