We never would have thought that Cate Blanchett could have topped that pink Balenciaga dress but she's surprised us again.
The ethereal Armani spokesperson wowed in a dramatic black gown at the "Blue Jasmine" red carpet premiere in London on Tuesday.
The 41-year-old put the Lady Galadriel to shame in a red carpet-sweeping Givenchy Couture gown which featured a halter neckline, a drop cape which began below her shoulders and bronze embroidery. Seriously, the costume designers for "The Lord of the Rings" have nothing on this dress.
But the Aussie couldn't play dress-up all night; "The Curious Case of Benjamin Button" star changed into a multi-coloured ruched dress underneath a black blazer after she left the screening.
More often then not though, the "Elizabeth" star opts for avant-garde styles than dressed-down wear. Take the breathtaking lilac Givenchy she wore to the 83rd Annual Oscars or the unusual cobweb dress she sported at the Parisian premiere of "Blue Jasmine" back in August.
So will caped dresses be a part of your fall 2013 wardrobe à la Cate?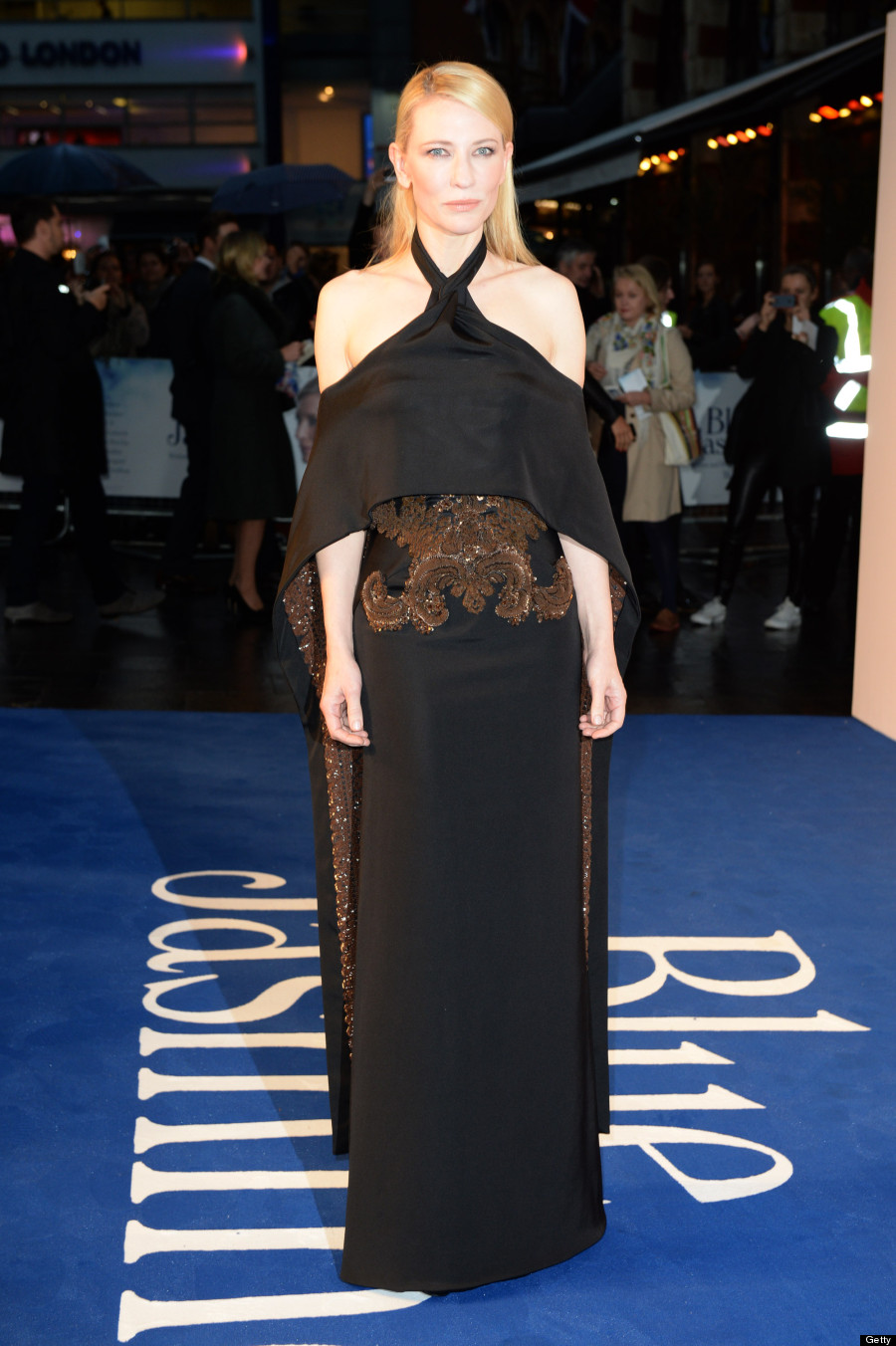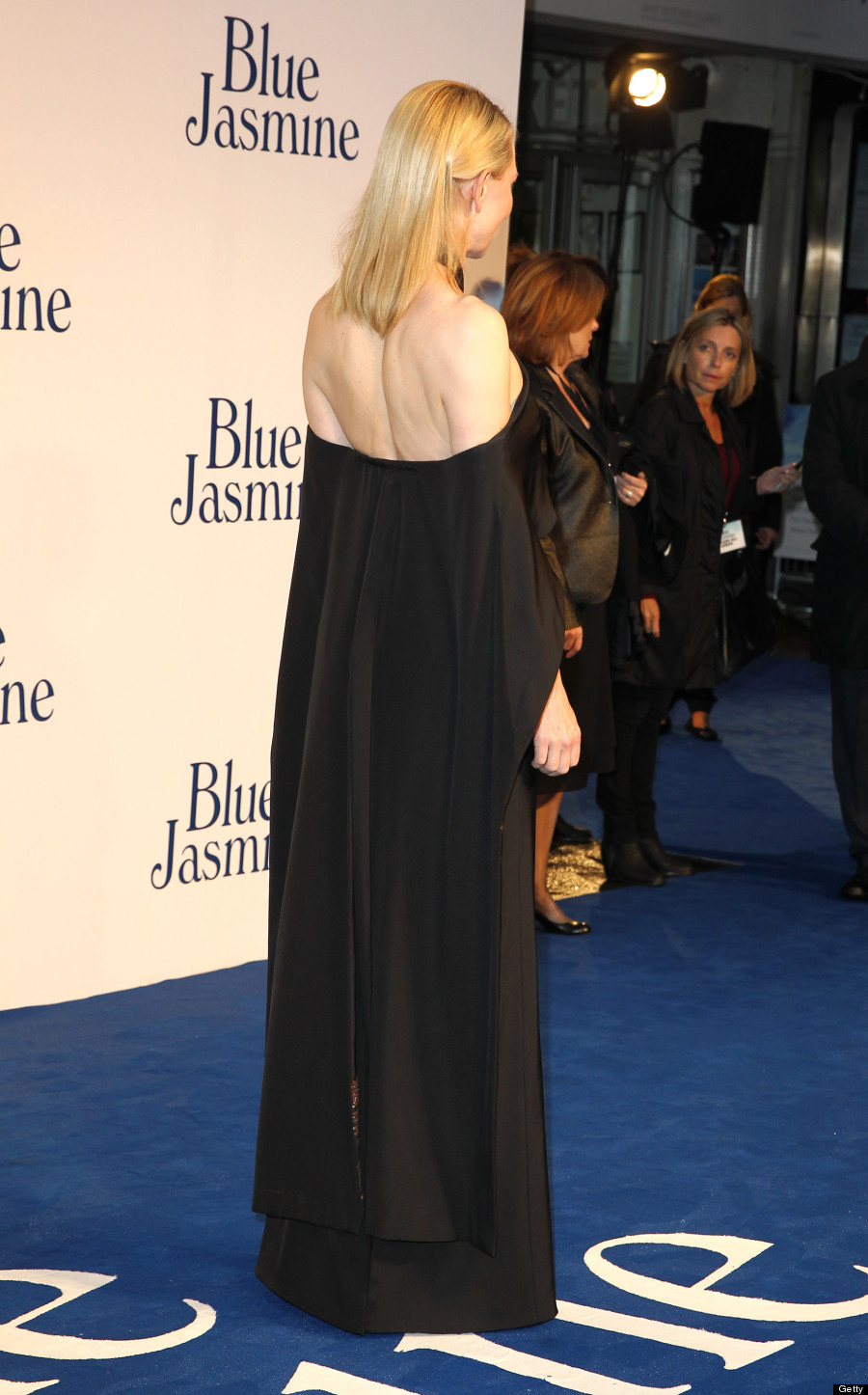 See the luminous star through the years: