Kerry Washington was named People magazine's best dressed woman of 2013 but the actress hit a fashion low on Tuesday.
The "Scandal" star attended the Academy of Television Arts & Sciences and SAG-AFTRA celebration of the 65th Primetime Emmy Award Nominees (oof, that's long) in California wearing what can only be called a bridesmaid dress gone wrong.
Sporting a cupcake-pink Halston Heritage frock, the "Django Unchained" actress looked a bit lost among all the ruffles and the uneven layers.
The outfit's one saving grace? The blinding white pumps and matching clutch.
The style snafu is a rare miss for the recently married actress who had an incredible year of fashion wins including a daring Prabal Guring frock and a lace homage to punk at the 2013 Met Gala.
Come on Kerry, you can do better!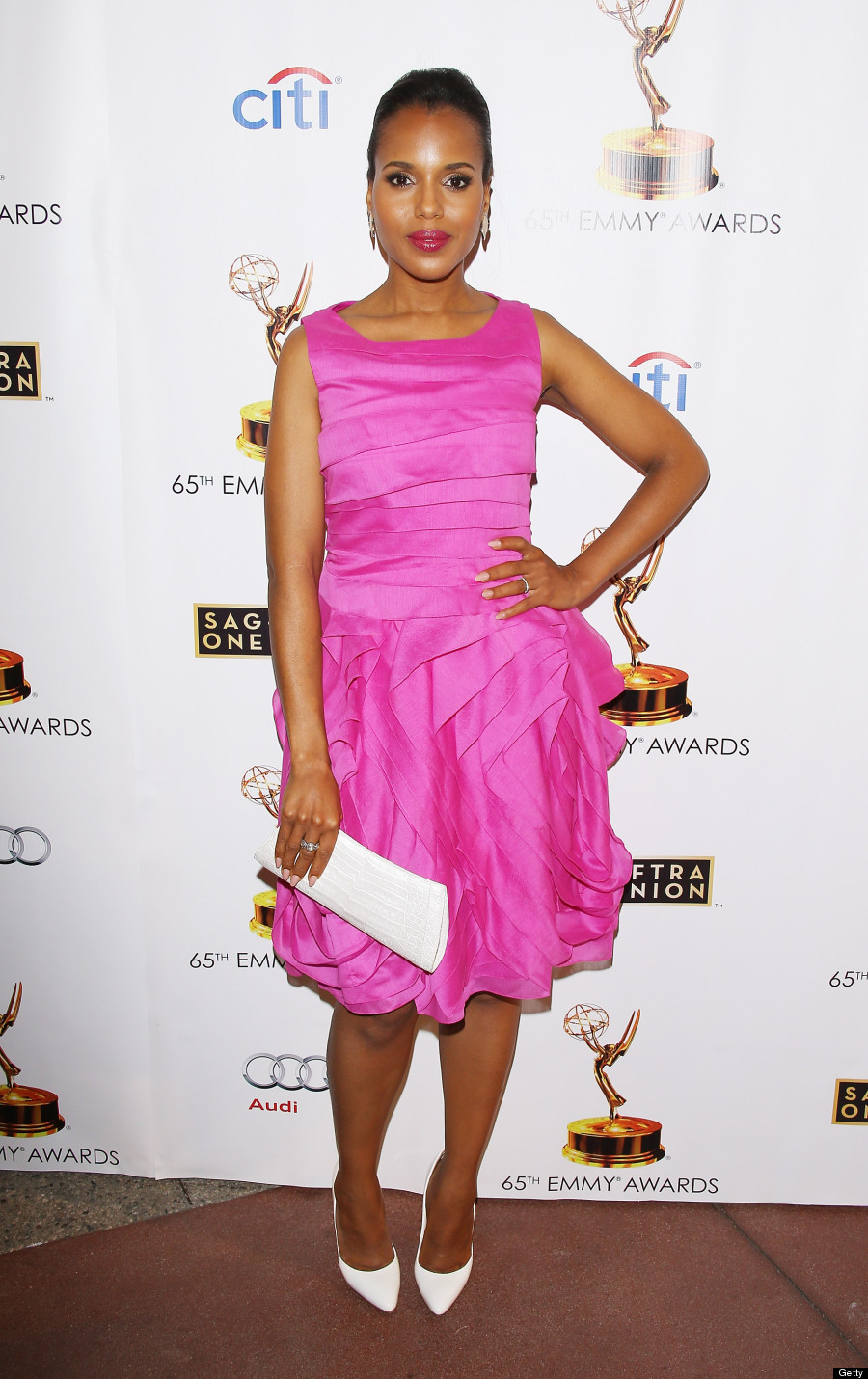 She's had so many hits: