Desserts and dresses don't normally go hand-in-hand (watch out for that icing!) but a cupcake dress may change your mind.
The dress, which is inspired by France's fallen queen, Marie Antoinette, weighs 28 lbs and took three days to create. Featuring a frilly pink buster and long, sturdy cupcake holders which are made in the shape of a voluminous skirt, the dress is definitely a fantastic and yummy-looking achievement.
But the delicious dessert wasn't an old-fashioned frock; Morrison accessorized it with lace-up red booties and a matching bag made of 230 fondant roses.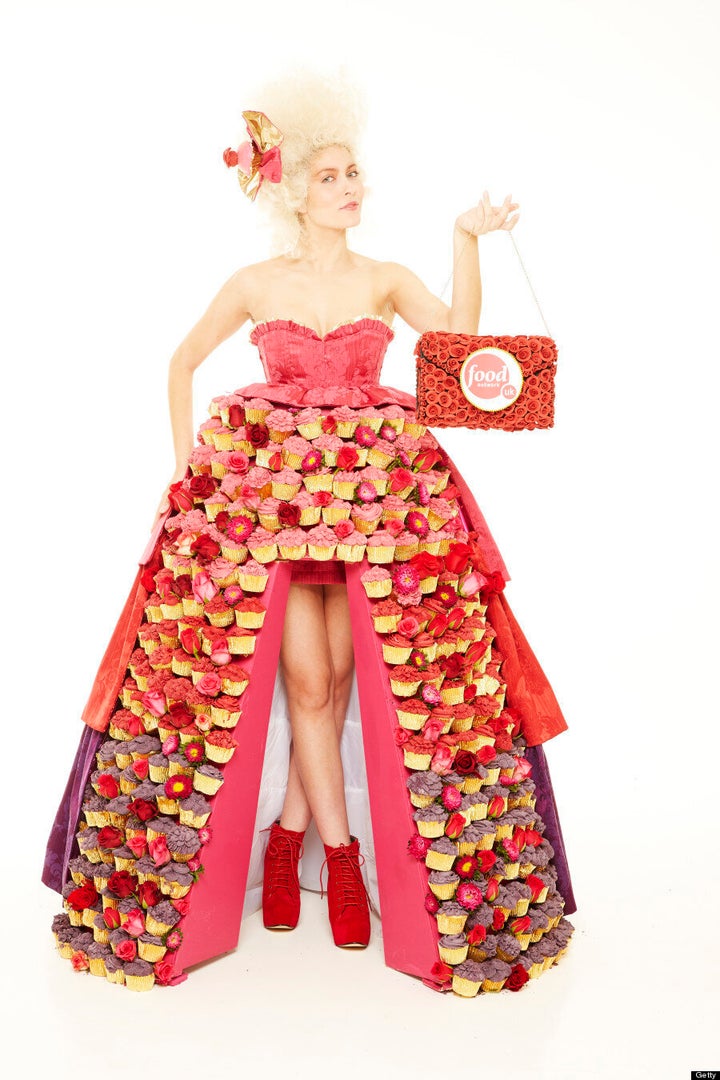 Just in case you're hungry...