Desserts and dresses don't normally go hand-in-hand (watch out for that icing!) but a cupcake dress may change your mind.
Food Network UK designer Janis Morrison created a dress made out of 300 purple, pink and red cupcakes to mark the end of London Fashion Week and usher in National Cupcake Week. (Who knew that existed??)
The dress, which is inspired by France's fallen queen, Marie Antoinette, weighs 28 lbs and took three days to create. Featuring a frilly pink buster and long, sturdy cupcake holders which are made in the shape of a voluminous skirt, the dress is definitely a fantastic and yummy-looking achievement.
But the delicious dessert wasn't an old-fashioned frock; Morrison accessorized it with lace-up red booties and a matching bag made of 230 fondant roses.
This pièce de resistance isn't the first dress to be made from food; Lady Gaga paved the way for foodie fashion lovers when she wore that famous meat dress at the 2010 MTV Video Music Awards and there's even a skirt made of seaweed.
We're just glad that designers are starting to make clothes that you can eat rather than outfits that should be kept in the bathroom.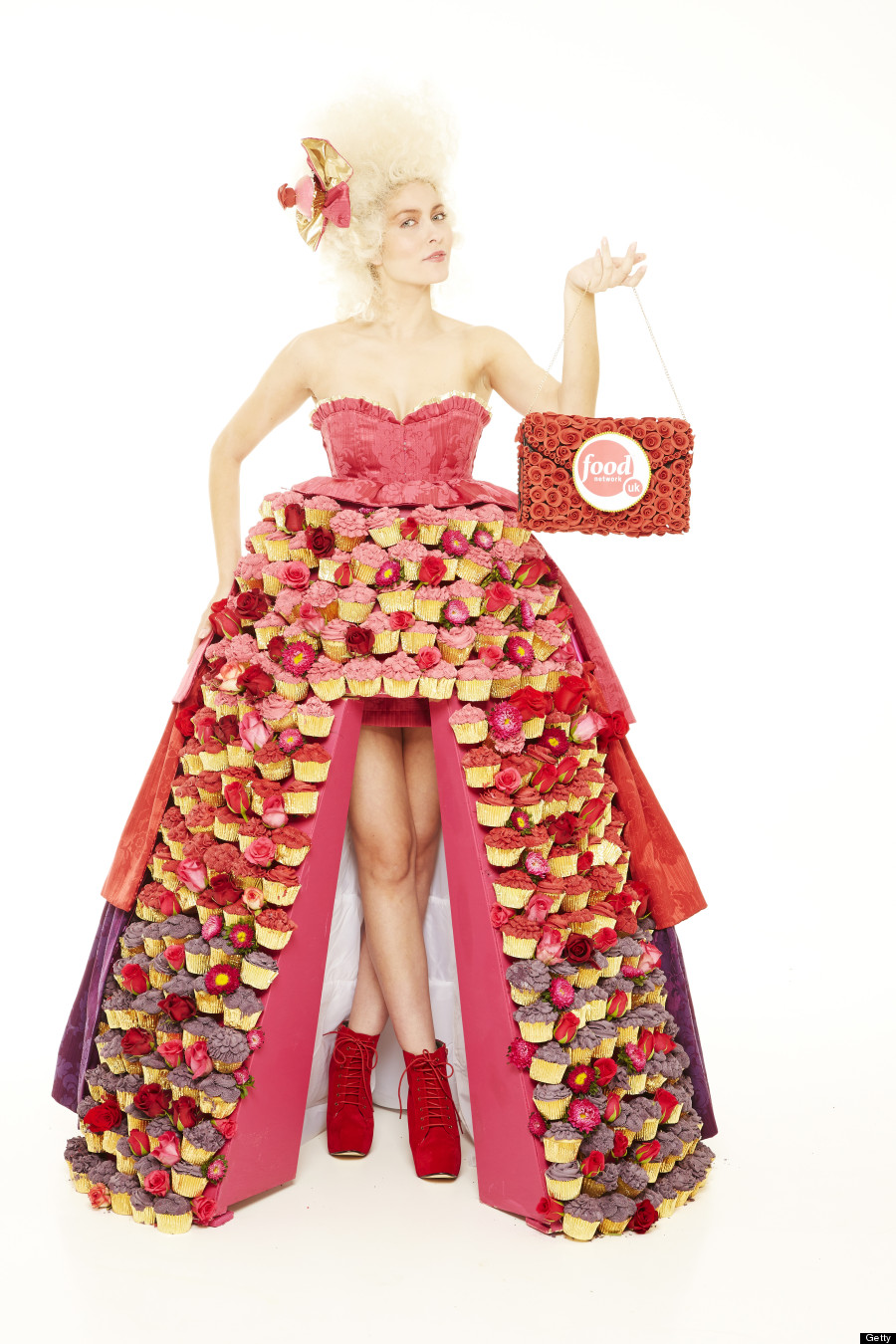 Just in case you're hungry...