It was a special night for Eva Mendes on Wednesday but one important person was not there to share in the celebrations.
The brunette beauty looked stunning as usual on the red carpet wearing an outfit from her clothing line which included a curve-hugging jacquard pencil skirt, a billowing white blouse and a grey embroidered belt which pulled the look together. (Basically, it's the perfect outfit for your fall fashion 2013 wardrobe.)
"The challenging part of this process was knowing that I had women, especially my sisters, counting on me to make them look good," Eva said. "I take this very seriously. There isn't a piece in my collection that I won't wear. I can't wait to get feedback from women about what works for them and what doesn't. I hope I don't disappoint them!"
Eva, if your clothes make us look as stylish as you, then we're onboard!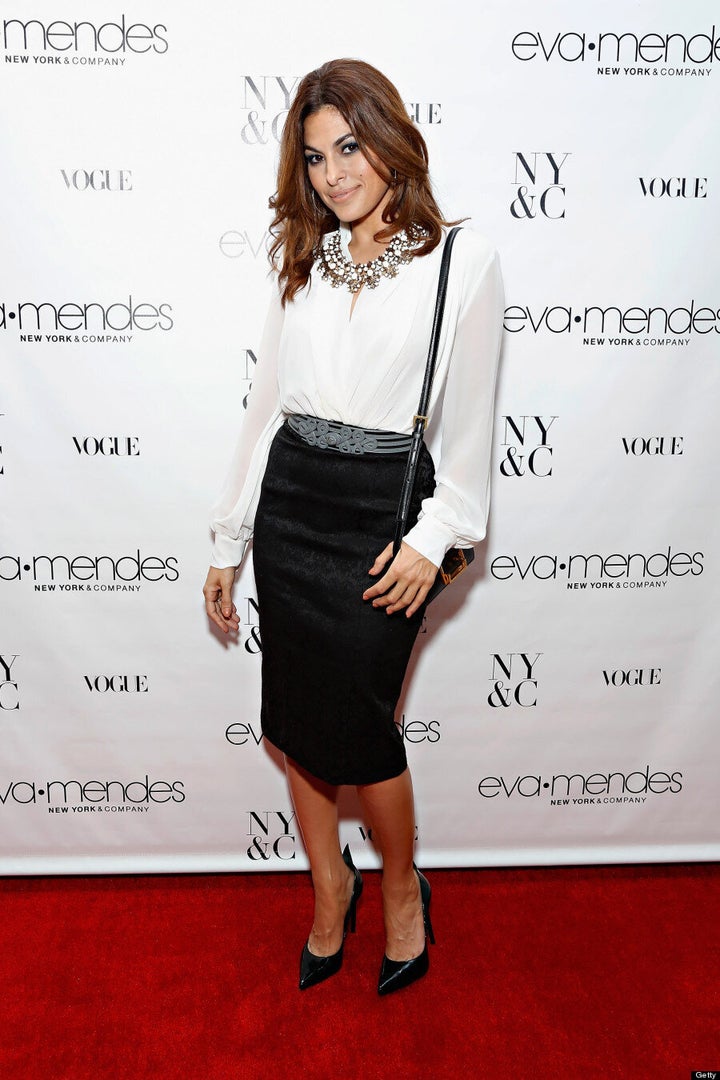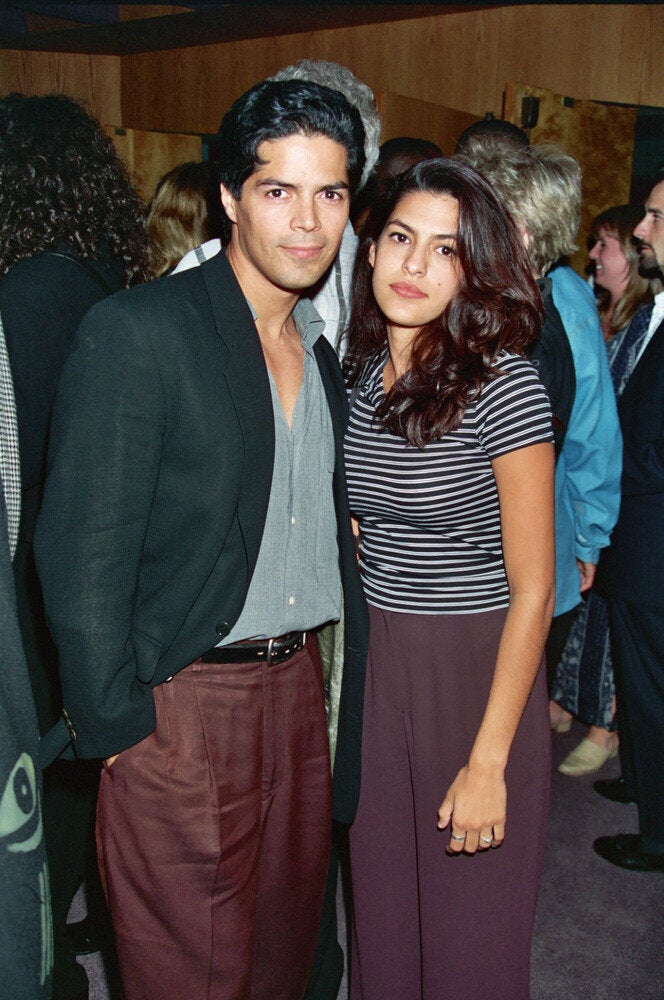 Eva Mendes' Style Evolution