The couple that matches together, stays together?
Justin Timberlake and wife Jessica Biel tested that theory on Wednesday when they both sported matching outfits at the premiere of Justin's upcoming movie "Runner Runner" in Las Vegas.
The twosome wore tuxedo jackets paired with white dress shirts and fitted trousers, although Biel's Dolce & Gabbana suit was decidedly more fashion-forward complete with a fitted double breasted jacket with diamond-encrusted buttons, satin lapels, a high-collared blouse and slim pants.
The "Total Recall" star softened the masculine look with a cute Mark Cross box bag, black pumps and nude makeup.
For his part, Timberlake looked dapper but he couldn't muster a big smile on his handsome face, probably because he heard the news that his aunt was arrested for stealing $64,000 from his parents.
But Britney Spears' ex got some good news; "Runner Runner" co-star Ben Affleck recently admitted to Jimmy Fallon that the former 'N Sync singer makes him feel insecure.
"He dances like Michael Jackson, sings, writes music ... There's 400 million boy bands; he's the one guy that became a gigantic star," Affleck said.
Can't argue with that!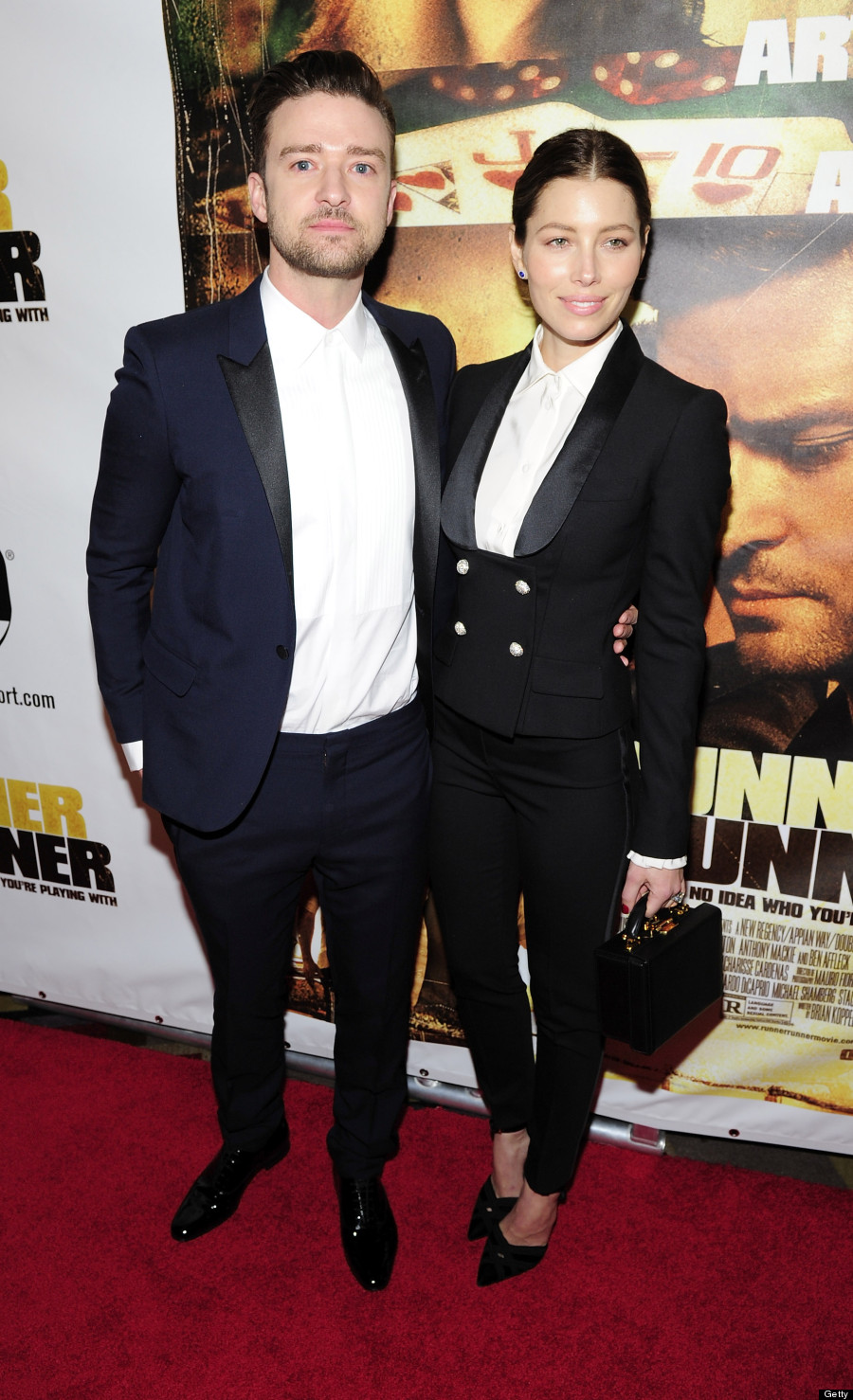 Remember when Britney and Justin wore matching double denim?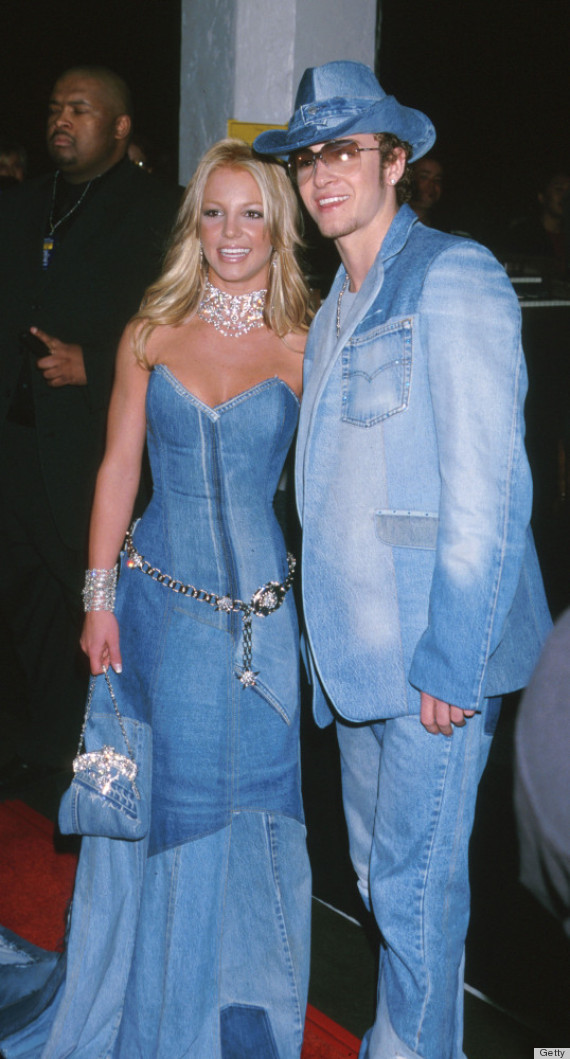 Twinsies:
Stylish Celebrity Couples