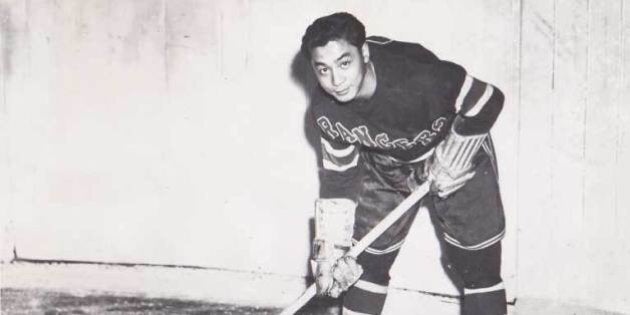 The first Chinese-Canadian to play in an NHL game will be inducted into the B.C. Sports Hall of Fame in the Pioneer Category tonight, 65 years after lacing up his skates for the New York Rangers.
Larry Kwong, 90, was born in Vernon, B.C. and played competitive hockey throughout the province, earning accolades for his skill as a centreman from a young age and leading his Vernon midget hockey team to the provincial championship at age 16.
In 1948, as the leading scorer for the minor-league New York Rovers, he was called up by the New York Rangers in what has since been described as a publicity stunt by the pro team.
On March 13, 1948, Kwong got his chance to play one shift late in the third period in a game against the Montreal Canadiens at the old Montreal Forum. He wore number 11.
That one shift also meant Kwong was the first person of Asian heritage, and the first person of colour to play in the NHL. Willie Eldon O'Ree became the first black player in the NHL when he played for the Boston Bruins in 1958.
Kwong's NHL career was short-lived, however. He was sent back to his minor league team almost immediately following the game and never played in the NHL again.
Today, Kwong says his he was never given a fair chance because of his Chinese-Canadian heritage.
"I was quite disappointed in what was happening because I was on the bench most of the time until the last shift of the game and then they put me on," Kwong says.
"It was frustrating, you know."
Kwong's achievement may have been lost to history were it not for Chad Soon, a Vernon teacher who has pushed for several years for Kwong to be officially honoured.
One of Soon's former students, 10-year-old Gavin Donald, also joined the chorus and started a petition for Kwong that Vancouver Canucks legend Trevor Linden signed.
Even NHL great Jean Beliveau sent a letter in support of Kwong's induction in the B.C. Sports Hall of Fame.
"I thought, it would be really cool if he got into the B.C. Sports Hall of Fame. And once he gets in there, he'll be there forever," says Donald.
"He really helped break the colour barrier."
After leaving the Rangers, Kwong went on to play semi-professionally for teams in Quebec and Europe, even taking his team to the league championship in the now defunct Quebec Senior Hockey League.
Kwong currently lives in Calgary, Alta.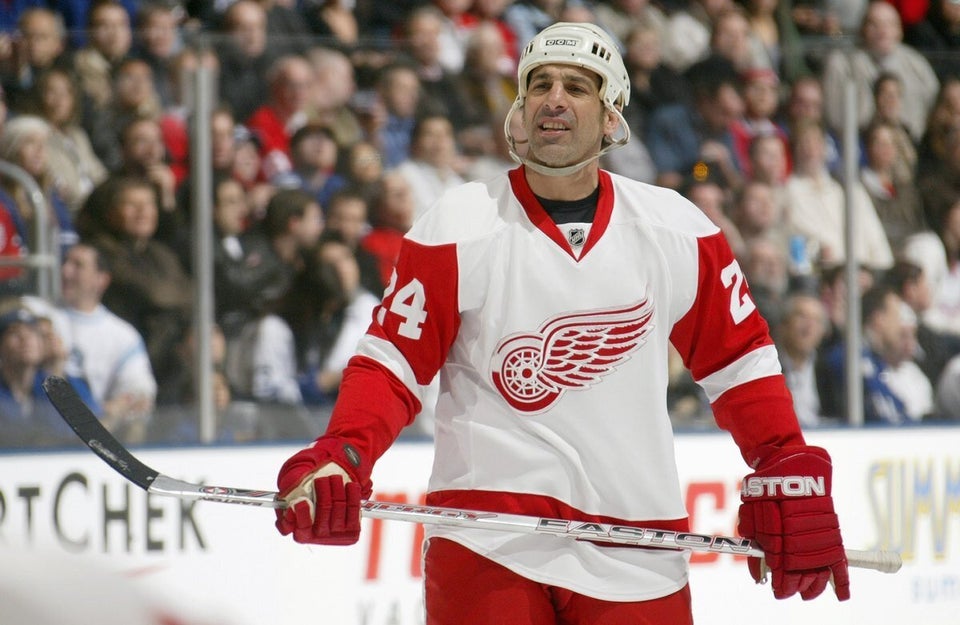 2013 Hockey Hall of Fame Inductees