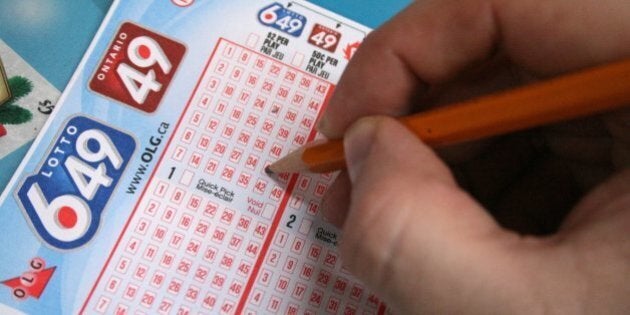 You've always had to pay to play to win at Lotto 6/49. Now you just have to pay a bit more.
The Ontario Lottery and Gaming Corporation upped the price of each play to $3 from $2, a 50-per-cent increase that is part of the first batch of changes to the lottery in a decade, CTV News reports.
"We haven't made any changes to the game for over 10 years now, so we recognized that it was time to make some improvements in order to ensure that the game remains successful over the long term," said Courtney Pringle Carver of the Atlantic Lottery Corporation.
Those improvements include a new guaranteed $1 million prize draw with each ticket, which was won for the first time Wednesday in Ontario's Orillia region, according to an OLG press release.
"Our new Guaranteed $1 Million Prize Draw offers players 104 more chances to become a millionaire each year — one draw at a time," said Greg McKenzie, OLG's senior vice president, lottery. "Somebody is going to win. It could be you!"
Some lottery players aren't so happy with the higher prices.
Other changes to the new Lotto 6/49 include higher jackpots starting at $5 million instead of $3 million, and better overall odds.