Blake Lively, your style confuses us!
First, the former "Gossip Girl" star was on the receiving end of Anna Wintour's withering gaze a few days ago and on Thursday the blond beauty confounded us when she wore an unflattering Gucci jumpsuit, which would no doubt earn a frown or two from the Vogue editor-in-chief.
Ryan Reynold's wife sported the drop-waist halter outfit which featured a blue-and-green trim at the Beauty in Wonderland exhibition in Milan, Italy.
While the two-time Vogue cover girl looked beautiful as always, the jumpsuit did nothing to flatter her fit figure; not only were the legs too wide and pajama-like but the shimmery fabric made the whole outfit look tacky.
We're a bit surprised that the 26-year-old, who loves to flaunt the fact that she doesn't use a stylist, chose this ensemble.
The face of Gucci Premiere's better style moments include the cute watercolour frock she sported at the Target Canada launch, her high-meets-low Burberry Prorsum tank and skirt and the showstopping feathered Gucci gown she wore to the 2013 Met Gala.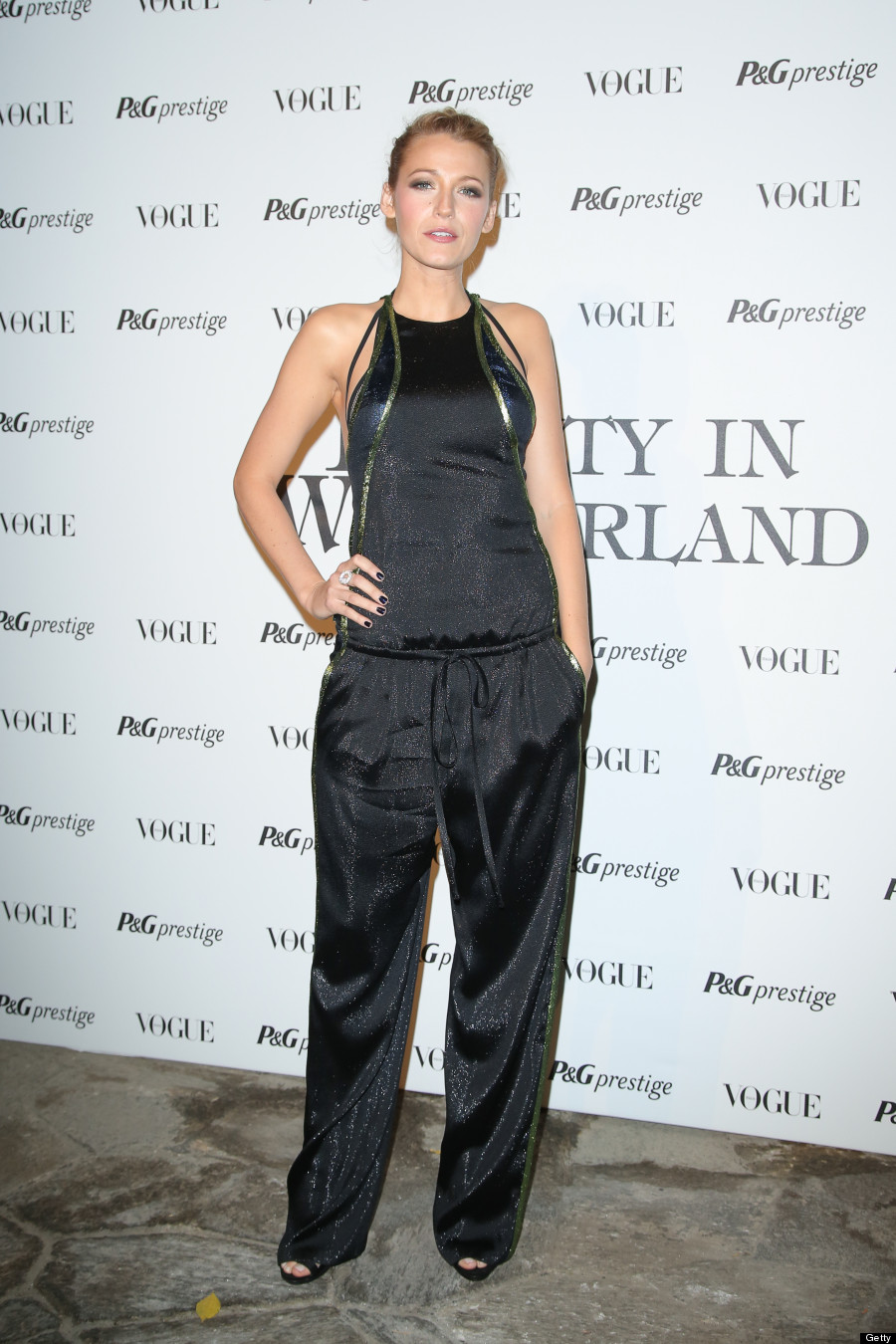 Blake has seen better days: