Now we know how Eiza González caught Liam Hemsworth's eye!
The striking Mexican actress showed off her legs for days in a cute beige-and-black striped mini dress which she paired with nude-and-gold high heels at a press conference for her film "Los Croods" (the Spanish version of "The Croods") in L.A. on Thursday.
When asked about the photos that were taken of her and Miley Cyrus' ex-fiancé making out just one day after Cyrus and Hemsworth announced their split, González said, "I have nothing to say about that subject." Loud and clear!
The 23-year-old is more than just a pretty face; the former child star has starred in two Mexican telenovelas and has released two Spanish albums, Contracorriente and Te Acordarás de Mí.
The apple of Liam's eye also has an active Instagram feed, where she posts plenty of sultry bikini photos à la Paulina Gretzky.
But we really want to see Miley Cyrus hook up with her own hot guy!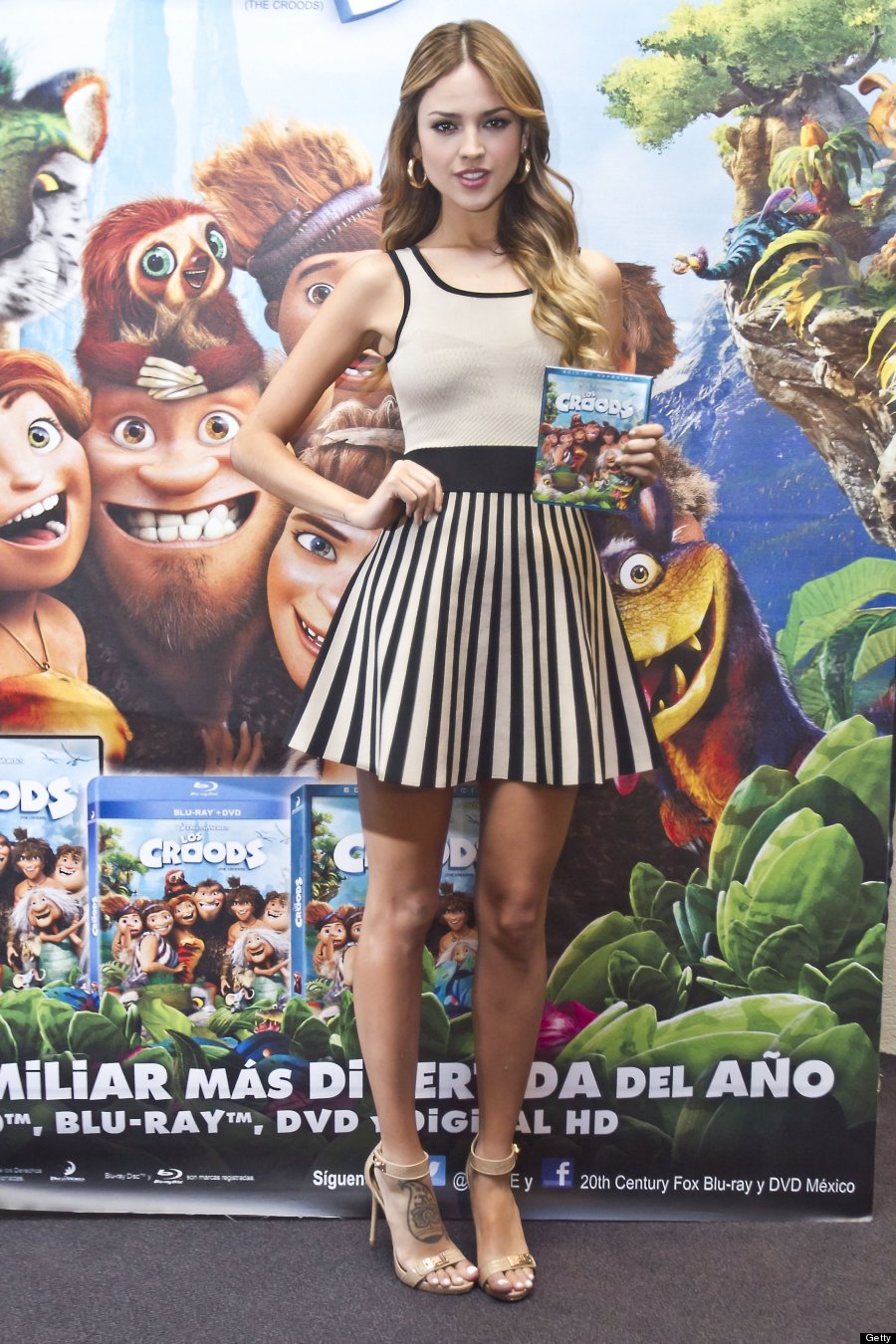 Check out Eiza's changing style: