There may have been just the tiniest bit of pressure on Kerry Washington to knock it out of the park at the 2013 Emmys ever since she was named People magazine's best dressed woman of 2013.
Unfortunately, the "Scandal" star, who is the first African-American Emmy nominee for best actress in a drama since Cicely Tyson in 1995, failed to deliver in a white and blush Marchesa gown on Sunday night (one of several Marchesas worn).
Here's the thing about this dress and Kerry: While the gown itself is pretty with the ribbon wrapped around the bodice, the floral appliques and the shiny gold embellishments - it's just not a Kerry dress. It's the perfect look for someone like Canadian actress Malin Akerman, who wore Marchesa at the Emmy Awards as well.
We expect Kerry to be more fashion-forward, as she was when she sported a satin-and-sheer Prabal Gurung at David Letterman and when she went punk in mesh and leather at the 2013 Met Gala.
What do you think of Kerry's dress?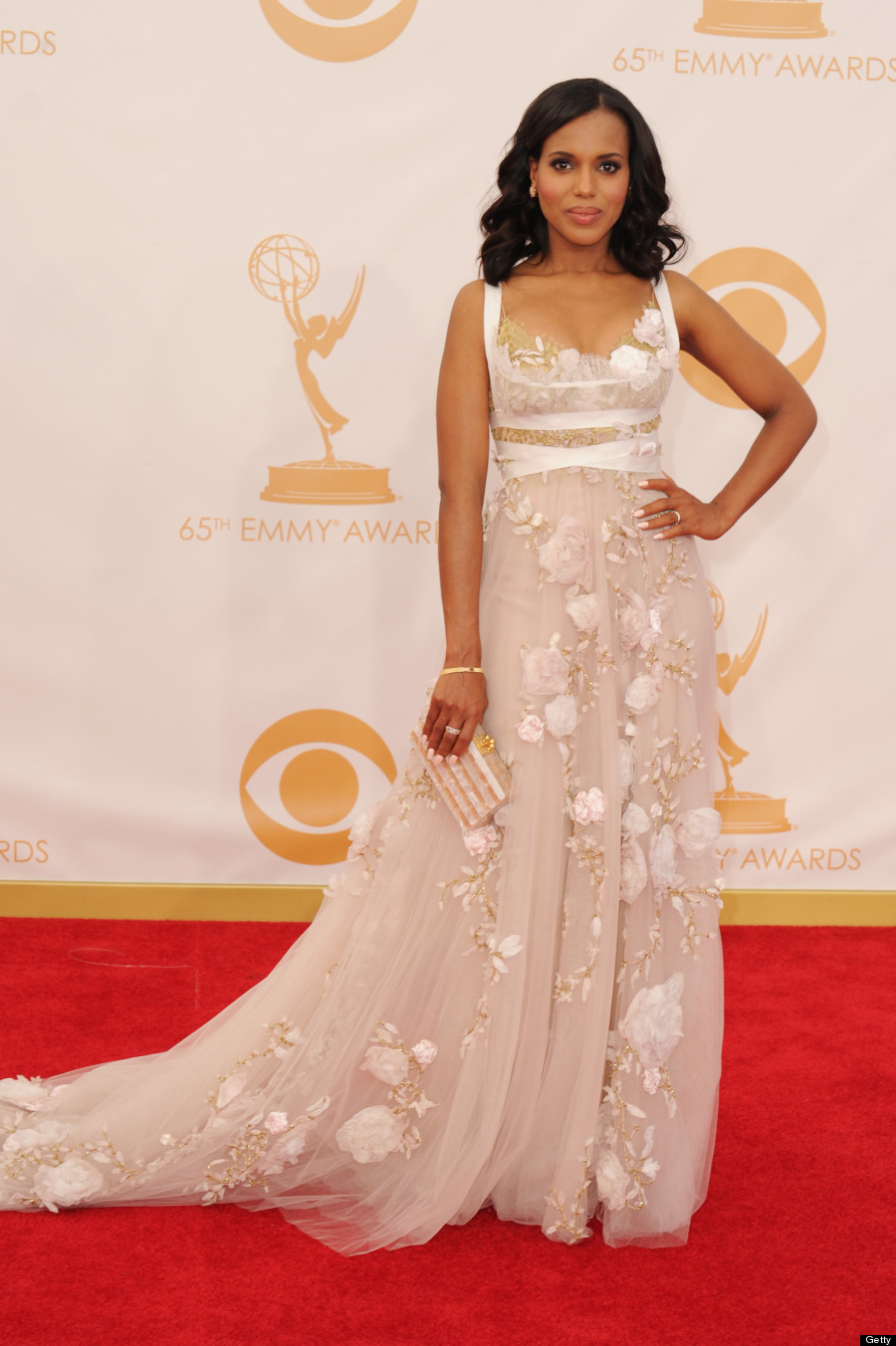 There were a lot of beautiful dresses at the Emmy Awards: