Sofia Vergara had a successful night on the Emmys 2013 red carpet.
Why? Cause the "Modern Family" star avoided a wardrobe malfunction (remember the hilariously embarrassing dress debacle Sofia had at last year's Emmy Awards?)
Instead, the 41-year-old Colombian flaunted her famous assets in a lace Vera Wang mermaid gown which matched the red carpet and put all other celebrities to shame (except for that hottie, Tina Fey).
But the brunette vixen said she doesn't always look this glamorous. In fact, Sofia admitted that she was wearing K-Mart underwear underneath her gown and that she has to wear socks to bed!
Celebrities, they're just like us!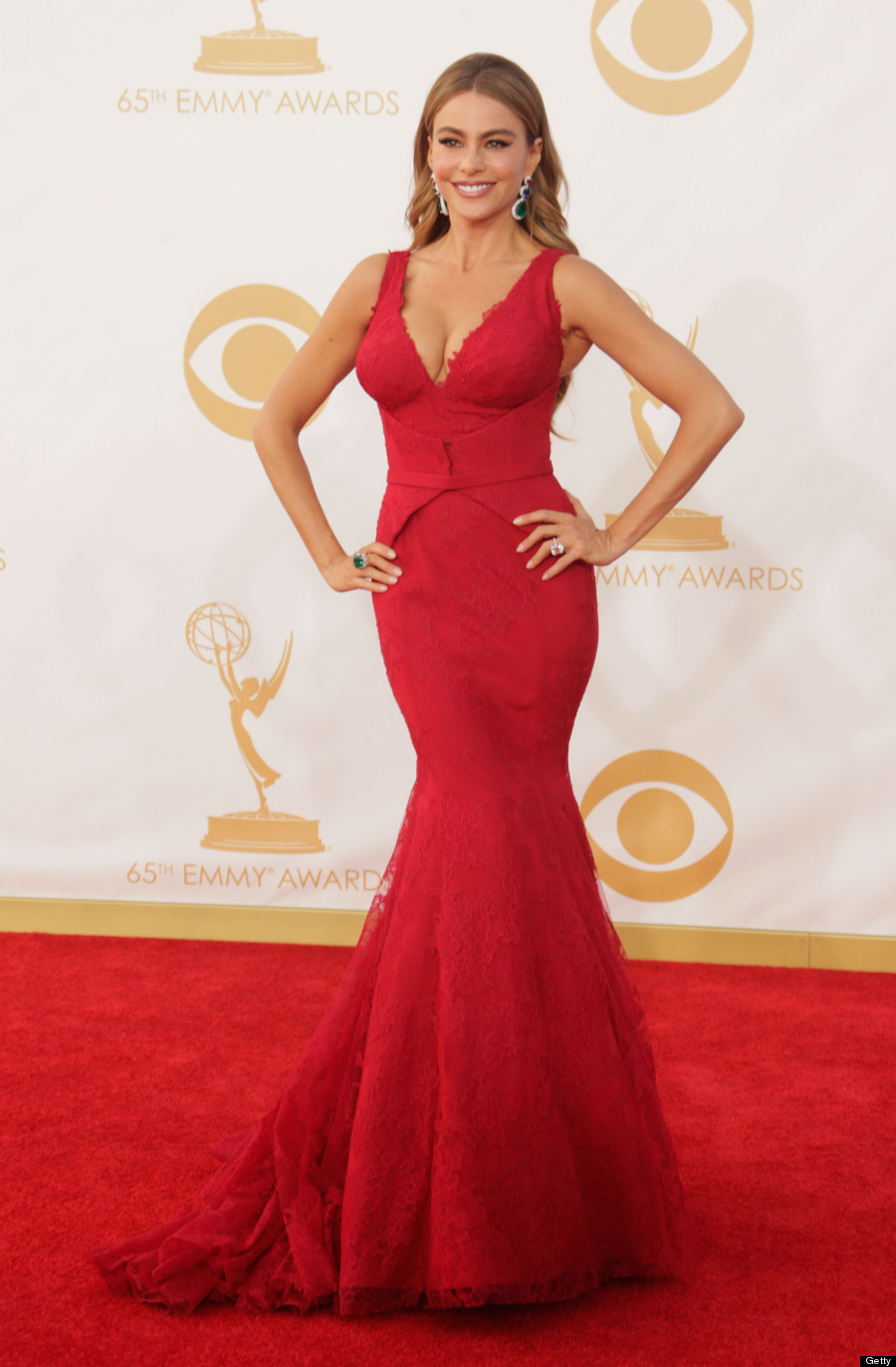 The other celebs at the Emmy Awards can't compare: