The '90s were a wonderful time provided we don't actually think about them too much. Sure, we had "Sabrina the Teenage Witch," leather pants, and Gin Blossoms, but we also had inflatable furniture, little to no Internet, and a complete lack of "Titanic" DVDs (which is an actual tragedy).
But you're right: the fashion was wonderful. And while the days of ribbed turtlenecks are behind us forever (are you listening, all of us?) there are a few ways to bring the trends of the '90s back, just in time for Fall 2013. Now you can dress every day like it's Rex Manning Day.
Story continues below the slideshow: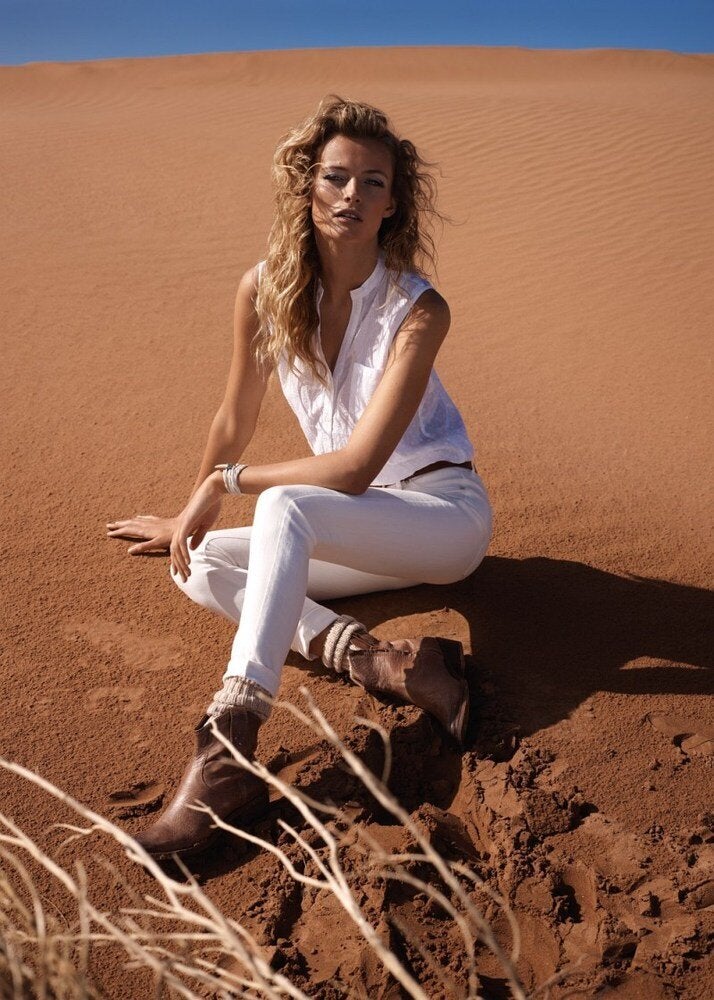 '90s Trends We Miss Which Are Making A Comeback
Was there anything more wonderful than pairing desert boots with every piece you owned? No. So while the look is big in men's fashion for Fall 2013, it was re-introduced earlier in the year to women by chains like Mango who are carrying the style into fall. You can, of course, also go the way of Doc Marten's: since the military look is in this season, take advantage by donning the all-encompassing boot that you can pair with basically anything.
No, not red lipstick – dark lipstick; dark like Nancy's soul in "The Craft." The '90s are synonymous with grunge and goth-inspired aesthetics, so use lines like RiRi [hearts] MAC to add drama and depth to your day-to-day vibe. Tones like purple, burgundy, plum, and blood red are wearable to most occasions, including the office (because let's remember: this was a '90s trend that was once worn to offices all the time).
It's time to be honest with ourselves and with each other: none of us have ever felt as cool as we did when we'd wear our floral leggings with our floral dresses (and then pair those work socks and desert boots, obviously). Fortunately, DKNY's Fall/Winter collection can give us that power again: this season, they showcased matching skirts and sweaters in loud colours and bold prints, which also reminded us of wonderful '90s trend.
Think back to YMCA all-ages dances and "Electric Circus." Are you there? Excellent, because that's the mindset you need to be in when choosing to embrace the wide world of feathers – (one of) the ultimate '90s embellishments. However, instead of covering a sweater completely, you can embellish a piece enough to pay homage to the trend without falling into a flashback episode. See Louis Vuitton's feathered plaid coat, or Chado Ralph Rucci's feathered tunic for how to keep the look updated.
Like this article? Follow our Facebook page

Or follow us on Twitter