We didn't think Lena Dunham could get any cuter but the "Girls" star blew us away at the 2013 Emmys.
The funny gal sported a voluminious A-line floral Prada frock on the Emmy Awards red carpet on Sunday which hilariously matched her green eyeshadow.
But the 27-year-old took her polarizing dress with a sense of humour, tweeting on Saturday that her sister didn't quite approve of her gown:
"It's like the Delia's catalogue made a red carpet dress!" - my sister giving me the truest compliment when I showed her my Emmy look #joy

— Lena Dunham (@lenadunham) September 20, 2013
Good thing Lena's bestie Claire Danes provided tons of moral support on the red carpet!
The "Homeland" star interview-bombed Lena while she was being interviewed by Ryan Seacrest and the two proceeded to be super cute together, pretending to make out and giving each other tons of compliments.
Danes even made a reference to "Romeo and Juliet" (God, remember how amazing she was in that film?) comparing her TV show to Lena's "Girls" as "very Capulet and Montague."
You can't get much better than that!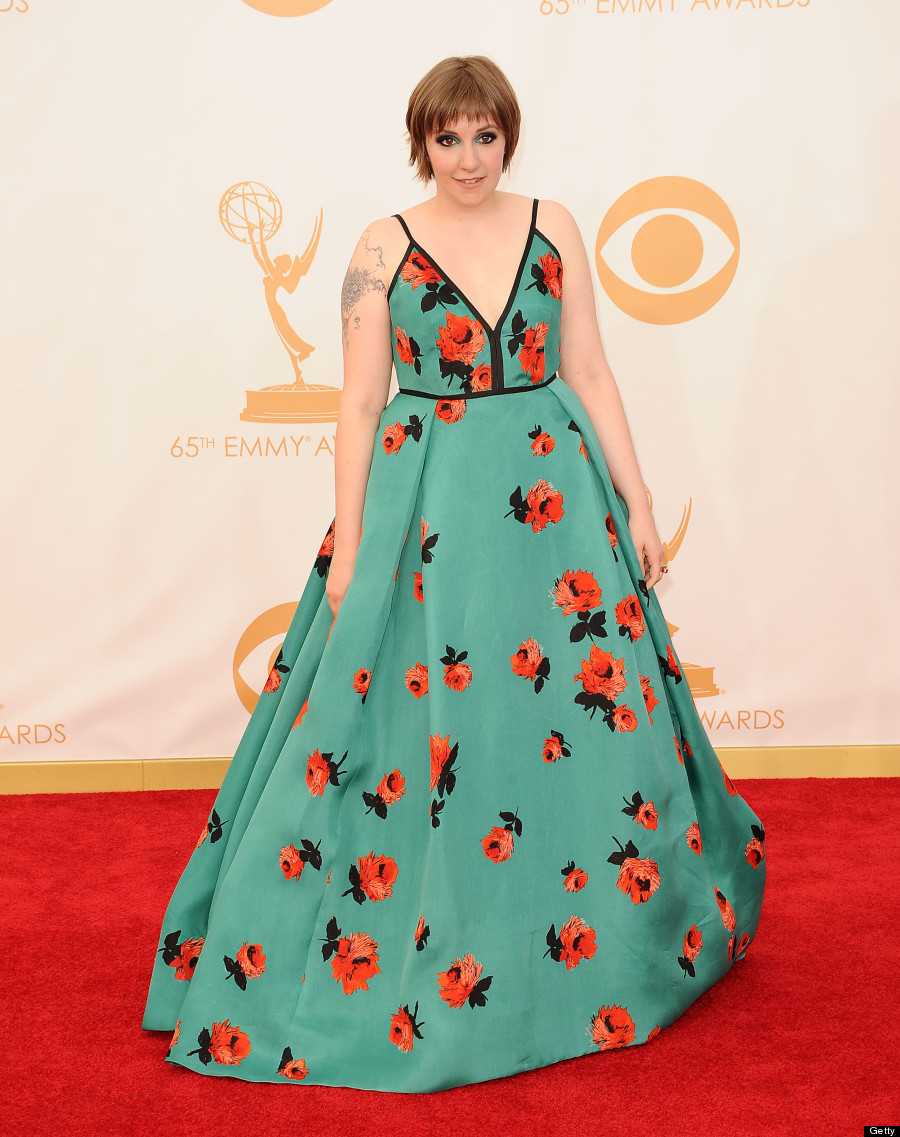 So many celebs at the Emmys red carpet: