"Dr. Horrible" fans were in for a treat on Sunday when their Captain Hammer and Dr. Horrible reunited on stage at the 2013 Emmys but we at HuffPost Canada Style were obviously more interested in what Nathan Fillion was wearing and who he brought with him on the red carpet.
The "Castle" star looked handsome in a classic tuxedo and matching bow-tie but the real stand-out was his arm candy, girlfriend Mikaela Hoover.
The 29-year-old, who has been dating Fillion since they starred in the 2010 movie "Super", gave Sofia Vergara a run for her money in a gorgeous cream-coloured lace dress with a drool-worthy white and gold box clutch.
Well done, Nathan!
The former "Firefly" star (sob! We miss that show!) previously dated actress Kate Luyben, who accompanied him to the San Diego Comic-Con in 2010 and the American Music Awards.
We think Nathan and Mikaela make a cute couple!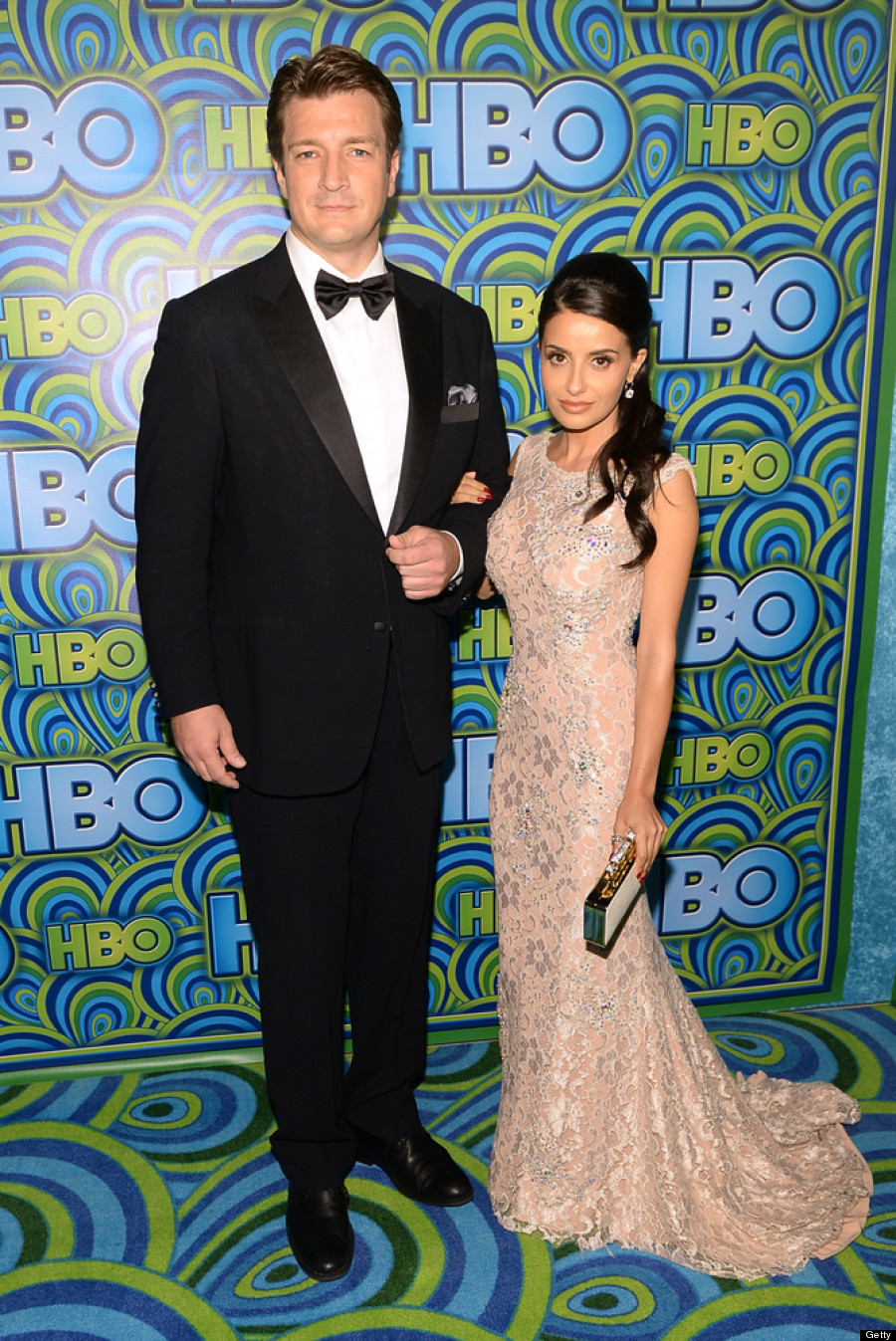 Update: The Huffington Post Canada reported that Fillion was engaged to Kate Luyben, when in fact they just dated. We apologize for the error.
So many gorgeousness at the 2013 Emmys: