That didn't take long.
Just a few months after cutting her hair into a cute pixie and then growing it out into a sleek bob, Beyonce has returned to her roots; that is, her long, whip-worthy hair.
The 32-year-old showed off her longer locks while boarding a plane Puerto Rico this past weekend, rocking a casual grey tee, white sweatpants and... socks sans shoes. (What happened to her fierce heels??)
Looking happy and relaxed, Jay-Z's wife held on tight to darling baby girl Blue Ivy, who looked almost as gorgeous as her famous mom, in an adorable dark red dress (perfect for fall!) and sandals.
The happy family were on vacation for a few weeks while Bey took some time off from her The Mrs. Carter Show tour but we guess that the "Crazy in Love" songstress decided to add some length to her mane to satisfy her fans (of the people and electronic variety).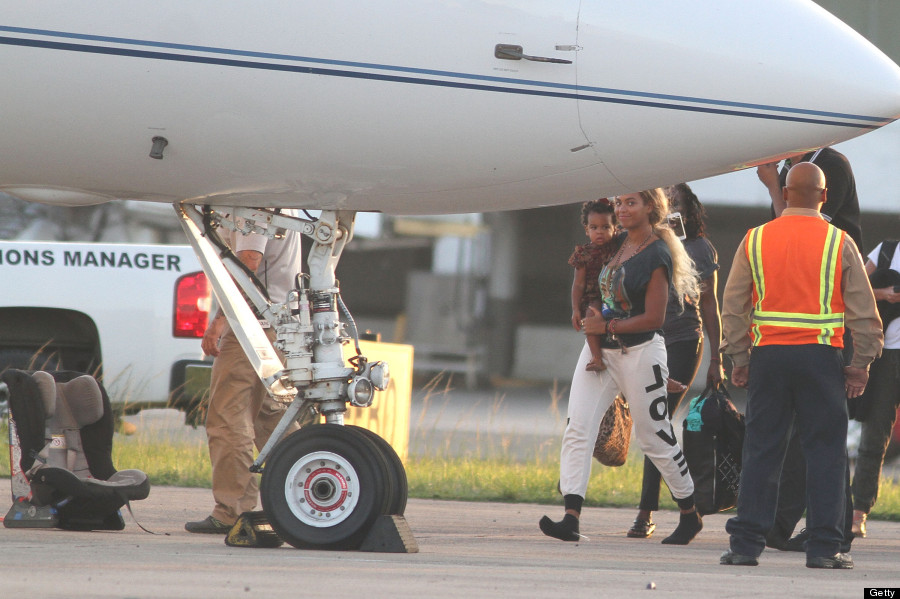 Bey has rocked long hair for a while: