TORONTO - Sears Canada's chief executive is leaving the retailer for another job in a move that raises questions about the future of the company's turnaround plan in an increasingly competitive marketplace.
Sears (TSX:SCC) said Tuesday that Calvin McDonald, who has spearheaded a number of major initiatives to reposition the company, will be replaced as president and CEO by Douglas Campbell, who has been Sears Canada's chief operating officer since November.
The company said McDonald resigned to pursue an opportunity with a "leading international company."
Sears Canada spokesman Vince Power said McDonald hasn't informed the company where he's going but he disputed a report that McDonald was leaving due to a disagreement with majority shareholder Sears Holdings Corp.
Desjardins Securities analyst Keith Howlett called the move a negative for the company, saying McDonald's departure reduces the probability of an operating turnaround.
"Our view was that McDonald was a talented, energetic retail executive and might have been able to accomplish a turnaround against what we perceive as long odds," Howlett wrote in a note to clients.
"Our speculation is that McDonald may have held differing views from those of the controlling shareholder, Sears Holdings, on the appropriate level of capital spending for store renovations, on the sale of under-market leases back to landlords and with respect to the outsourcing of head office positions to other countries."
The Globe and Mail, citing a unidentified source, said the disagreement was tied to "the pace at which capital was being deployed to keep the momentum of the transformation going."
Paul Swinand, an analyst with Morningstar in the U.S., also said he believes the departure was likely to result of clashes with Eddie Lampert, the investor who controls Sears Holdings, over where to take the company, noting several executives who've worked with Lampert have left after short stints.
Power said he was unaware of any dispute along the lines reported by the newspaper and insisted the reason for McDonald's departure is the new job opportunity, as he credited Campbell with playing a leading role in the recent success of the company's major appliances business.
McDonald joined Sears Canada from Loblaw (TSX:L) in June 2011 and was in the midst of implementing a three-year turnaround plan when he resigned. Neither McDonald nor Campbell were available to comment Tuesday.
In the company's statement, McDonald said: "It has been an honour to lead an iconic Canadian retailer and I look forward to your continued success."
The athletic McDonald, who often posted updates to his Twitter feed about charity runs or bike rides he was involved with, was always somewhat of an unusual fit for a company better known for its homewares.
Some observers speculated McDonald's move may be to Vancouver-based yoga clothing retailer Lululemon Athletica (Nasdaq:LULU), although that company declined comment on the state of its CEO search Tuesday, saying only that it "is in discussion with several high calibre candidates and in the coming months expects to narrow the list to the final candidates."
To Morningstar's Swinand, talk of McDonald going to Lululemon didn't make sense because he said that company wouldn't be looking for a turnaround guy.
The big question when it comes to Sears, he added, was whether the Canadian branch will follow the strategy currently pursued in the U.S. of a slow devolution of assets.
"All the U.S. retailers are looking to Canada for potential growth. If (the company doesn't) invest in Sears Canada and keep it up to the where it used to be at (in terms of its image), even if you want to sell real estate or start monetizing assets, it'll be harder to realize," he said.
"You want to do that from a position of strength, not weakness."
The retail landscape in Canada has been especially difficult in recent years given competition from new entrants like Minneapolis-based discount retailer Target (NYSE:TGT), as well as from Wal-Mart Canada Corp. and Hudson's Bay (TSX:HBC). Recently announced consolidation plans between Loblaw Cos. Ltd. and Shoppers Drug Mart Corp. (TSX:SC), and between Sobeys Inc. and Safeway Canada have also upped the fight for market share.
It's that landscape that will greet incoming Sears CEO Campbell, a former marine with a masters of business administration from the Wharton School, who joined the company in March 2011.
"Doug's disciplined approach has been instrumental in managing costs and driving efficiencies," said William Crowley, chairman of the Sears Canada board of directors.
"We look forward to his leadership as we continue to improve profitability across the business. We believe that the future remains bright for a more focused and competitive Sears Canada."
Campbell said in the statement that he looks forward to working with the Sears Canada management team "to continue to engage our customers and our 25,000 associates to better serve families and communities across Canada."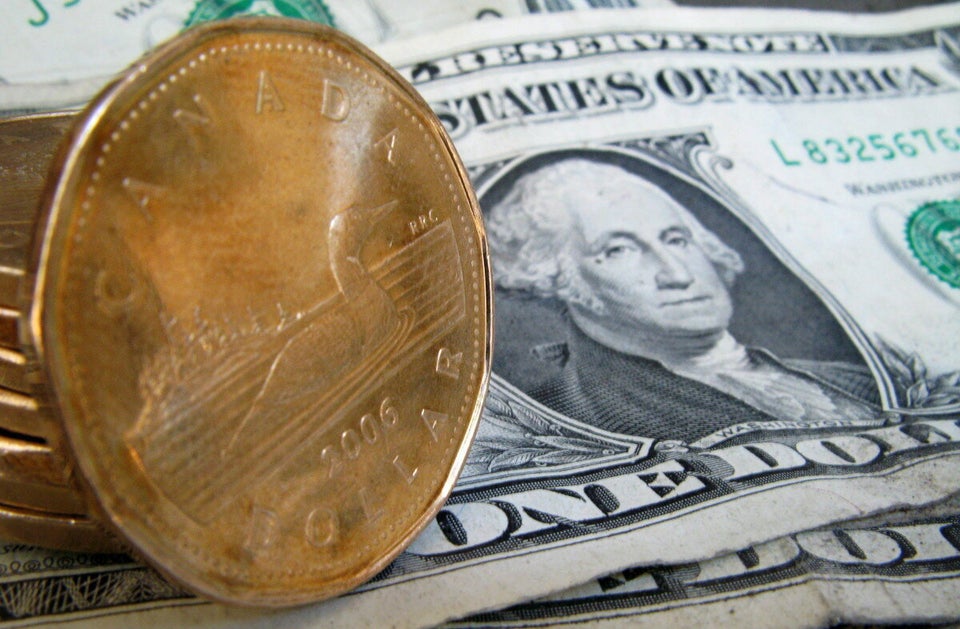 7 Reasons U.S. Retailers Are Flocking To Canada