Will Canada's Olympics men's hockey team suit up in these uniforms next year?
A redditor posted this image showing three Nike jerseys that he believes are the jersey's Team Canada will wear at the 2014 Sochi Olympics.
Reviews for the jerseys have been mixed on Reddit and online, with many saying that the jerseys looked cheap. One commenter even compared the black jersey to the uniforms worn by the infamous Nazi SS, aka "The Black Shirts".
Others called the red jersey "The Team Petro Canada" jersey for its resemblance to the gas station logo. Of course, all this complaining will stop if the team (sorry, don't want to jinx it).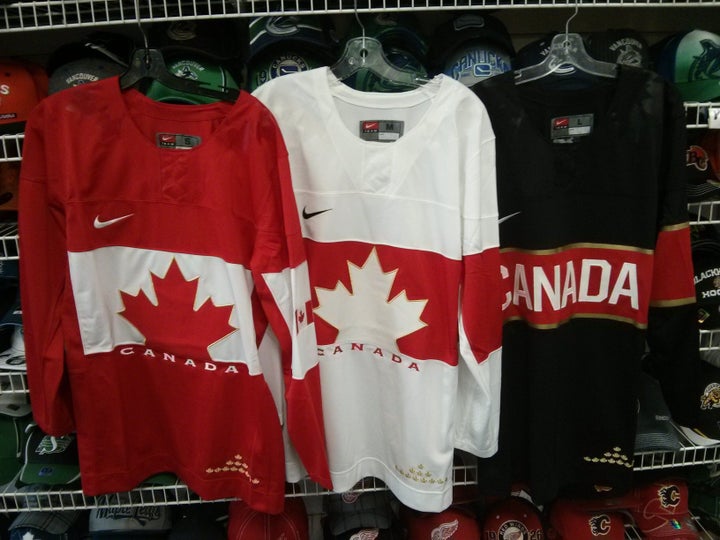 See Twitter Reactions to the jersey:
Team USA unveiled their jersey in August. This is what it looks like: And here's some guy named Ovechkin and Russian hockey player Alexandra Kapustina modeling Team Russia's jerseys.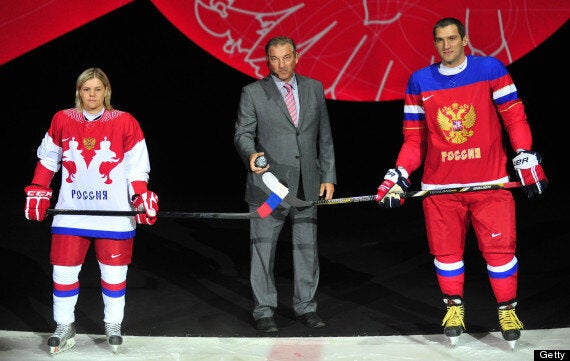 How do Canada's stack up? What do you think of the jerseys?