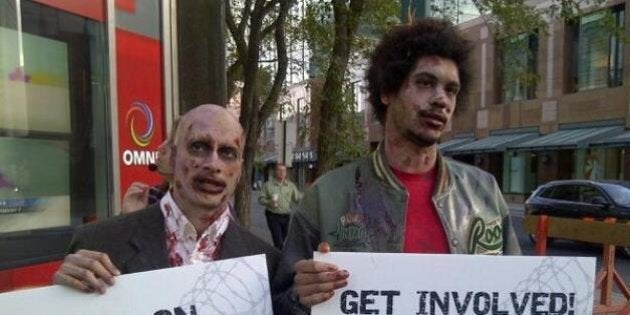 Yuri Wuensch, the man behind the campaign, joked the mock candidate couldn't add his name to the race on Monday because he was "denied eligibility on account of being dead."
Wuensch says while the group never intended to run for office, the goal of the stunt was to raise awareness of key campaign issues.
It jokingly proposes the city build a wall around the city to keep zombies out – with deeper meaning that a wall could also stop suburban growth.
Story continues after slideshow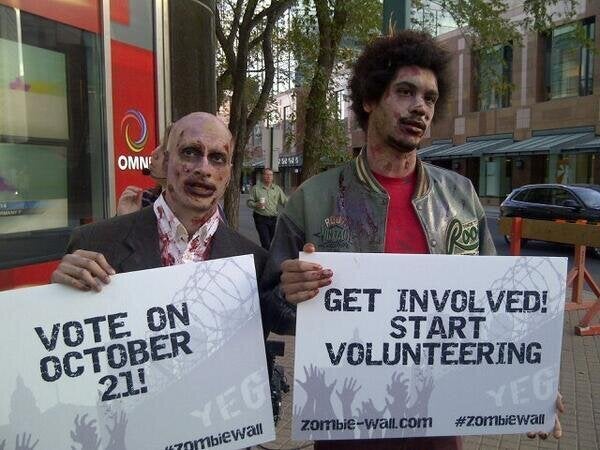 Edmonton's Zombie Wall Campaign
The 41-year-old Edmonton native says he has been concerned about the city's urban sprawl for a long time.
"Really, it started out as a bit of a joke," he said of the campaign, which has been two years in the making.
Citing David Gordon, director of the School of Urban and Regional Planning at Queen's University in Kingston, the group says Edmonton is failing to meet its own development targets.
"Edmonton could be a much cooler and more sustainable, affordable place to live," says Wuensch.
The group also issued a sustainability questionnaire to all council candidates to help voters make their decision.