It's always summer in Pamela Anderson's world!
The Canadian babe flaunted her "Baywatch" figure at a Los Angeles airport on Monday wearing a summer-appropriate white dress, matching Chanel bag and black flats.
Although Pammy didn't follow our "How to wear white after Labour Day" suggestions, the 46-year-old still looked gorgeous. Plus, isn't it basically always summer in L.A.?
But this isn't the first time Tommy Lee's ex wore summer white; the blond bombshell sported a similar outfit when she went out for errands makeup-free in Malibu a few weeks ago and wore a white bandage dress while promoting a nail polish line in Germany.
So what if Anderson doesn't wear a lot of colour? We say, if it ain't broke, don't fix it, and lots of people seem to agree. The in-demand-actress is still so popular that a 2007 photo of the gorgeous actress is expected to fetch between $10,000 and $15,000 at an auction.
Love ya, Pam!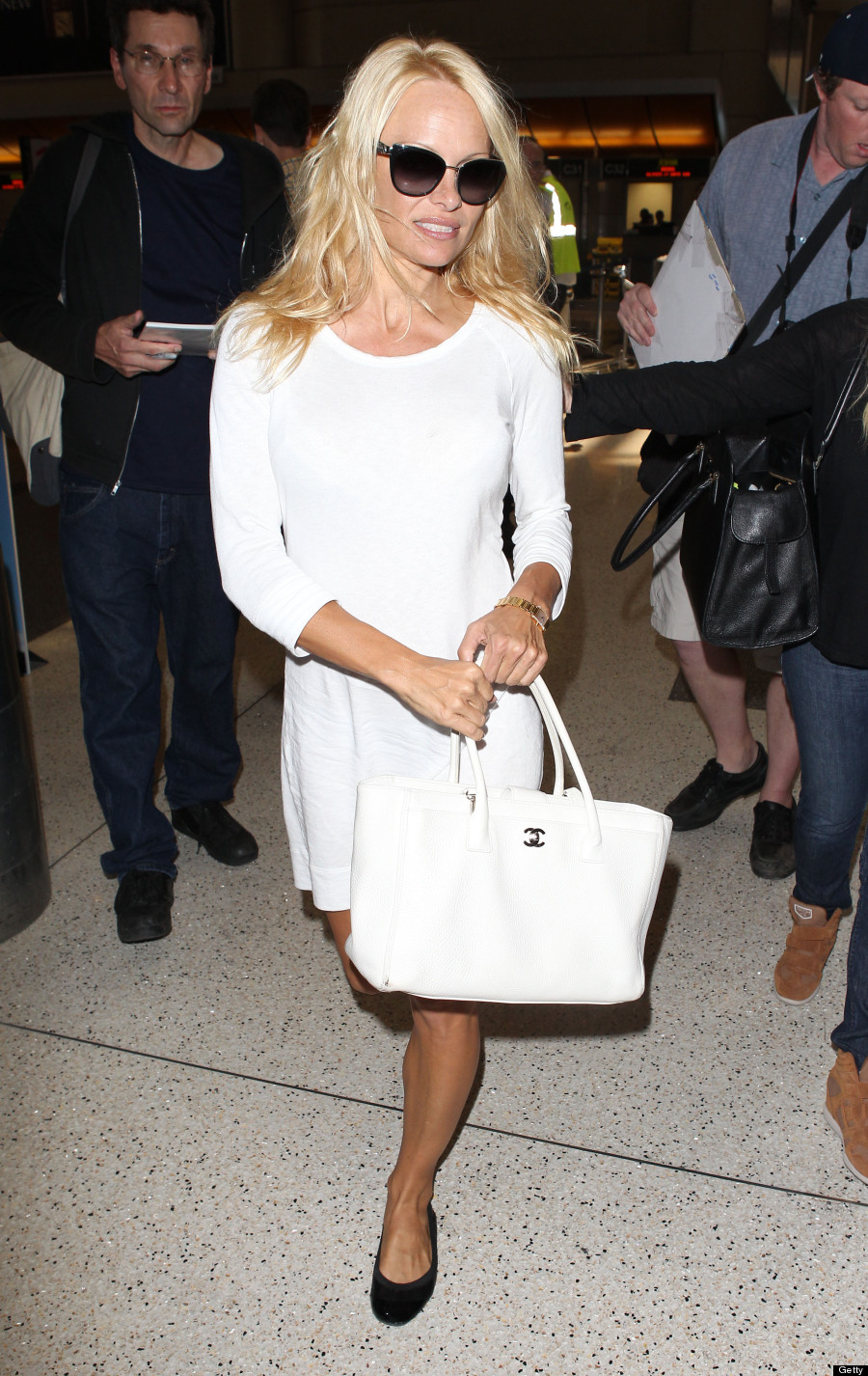 See Pamela Anderson's style evolution:
Pamela Anderson Style Evolution