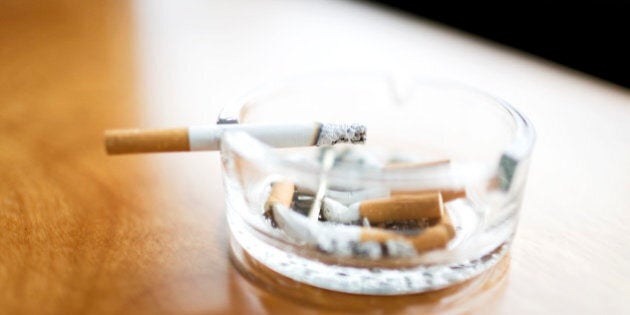 Toronto's chief medical officer wants city council and the province to expand the number of outdoor places where smoking is banned including beaches, sports fields and public building entrances.
Dr. David McKeown also wants smoking banned at uncovered bar patios and hospital grounds.
The recommendations are outlined in a staff report that will be presented to the city's board of health.
Speaking on Metro Morning Tuesday, McKeown told host Matt Galloway the recommendations would follow similar moves made in other cities.
"Other Ontario municipalities have done this to varying levels," he said. "It's the next logical step to protecting people against smoking."
He said the public spaces outlined in the ban are places where people — children in particular — could be exposed to harmful second-hand smoke.
"These are places where when there are multiple people smoking, the exposure to second-hand smoke can actually be quite significant, where that exposure can be experienced by children and families and where it can be difficult to avoid it just by moving away."
The city needs provincial approval to ban smoking in bar restaurants and patios, so McKeown's report will be forwarded to health ministry officials.