We had to do a double take when we saw Avril Lavigne decked out in a green leather pleated dress and very little makeup.
Chad Kroeger's partner-in-crime is known for not showing her face in public (or in music videos) without a ton of black eye makeup so we were quite surprised when the 28-year-old only wore winged liquid eyeliner and nude lips.
So what gives? Perhaps the "Smile" singer is going for a new, mature look now that she's married and has finally gotten sick of a style which she has rocked since she was a teenager.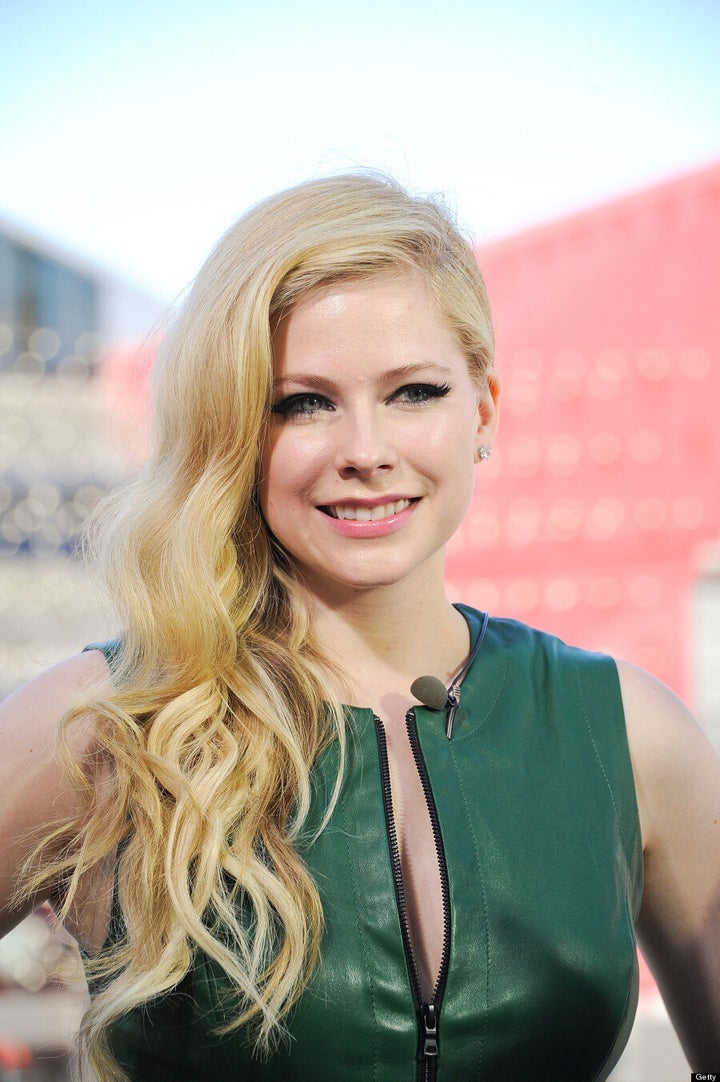 She's just a skater girl at heart...