Did Katy Perry recently watch Britney Spears' "Hit Me Baby (One More Time)" or does she just like dressing up like a sexy school girl?
The "Roar" singer did her best '90s throwback (and tipped her hat to the burgeoning fall 2013 trend) in a plaid Alice & Olivia skirt, matching jacket and knee-high black socks at the launch of her new fragrance Killer Queen in Berlin, Germany on Wednesday.
This isn't the first time John Mayer's love interest has channeled the '90s; Russell Brand's ex sported a red crushed velvet dress back in August which gave us serious "Clueless" vibes.
But we're not trying to take shots at Katy's outfit; in fact, the 28-year-old's ensemble is the perfect Halloween costume idea for 2013.
What do you think of Katy's plaid look?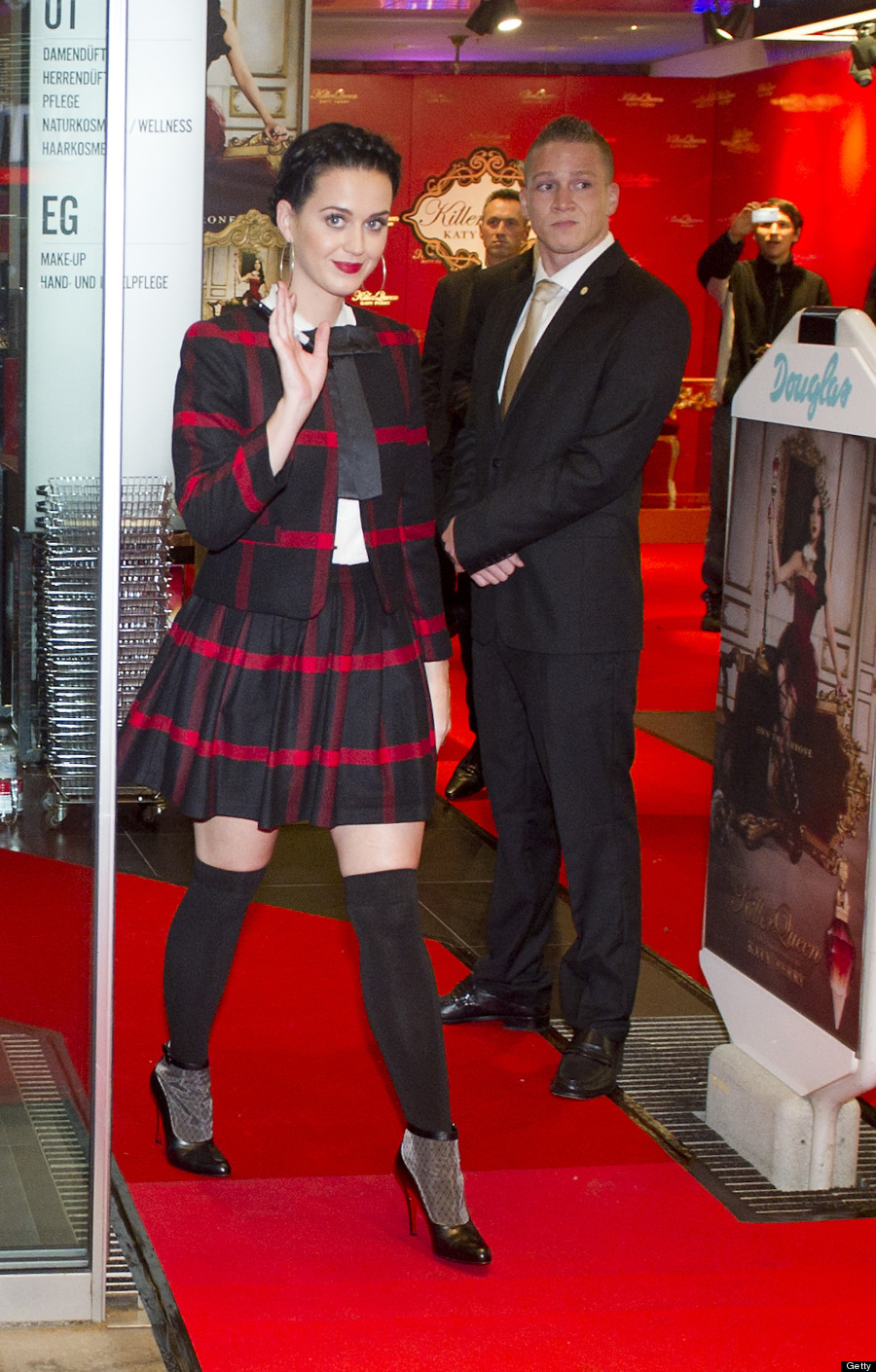 The Katy we know and love: