Either Naomi Campbell is super tall or Azzedine Alaia is very short!
In a photo worthy of a double take, Naomi Campbell and the designer stood side-by-side while attending a party for the designer's Spring 2014 collection during Paris Fashion Week on Wednesday.
Naomi, who is only 5'8 (which is short for a model), towered above the 73-year-old couturier thanks to a pair of sky-high heels.
The supermodel paid homage to her friend by wearing one of his designs: A blue turtleneck dress embroidered with green sequins.
For his part, Alaia sported his signature all-black ensemble so as to not take attention away from his gorgeous muse. (As if that's possible anyways!)
Of course, the Tunisian-born designer isn't just known for his height (or lack thereof); Alaia is held in high regard in the fashion industry for his signature body-con outfits, his refusal to be pressured into showing at fashion weeks, producing high quality clothes and for not being afraid to stand up to fashion powerhouses such as Vogue editor-in-chief Anna Wintour.
The famously shy designer is finally getting his due with an exhibit at the Musée de l'Art Moderne in Paris which opens on Sept. 28.
No wonder Naomi is a fan!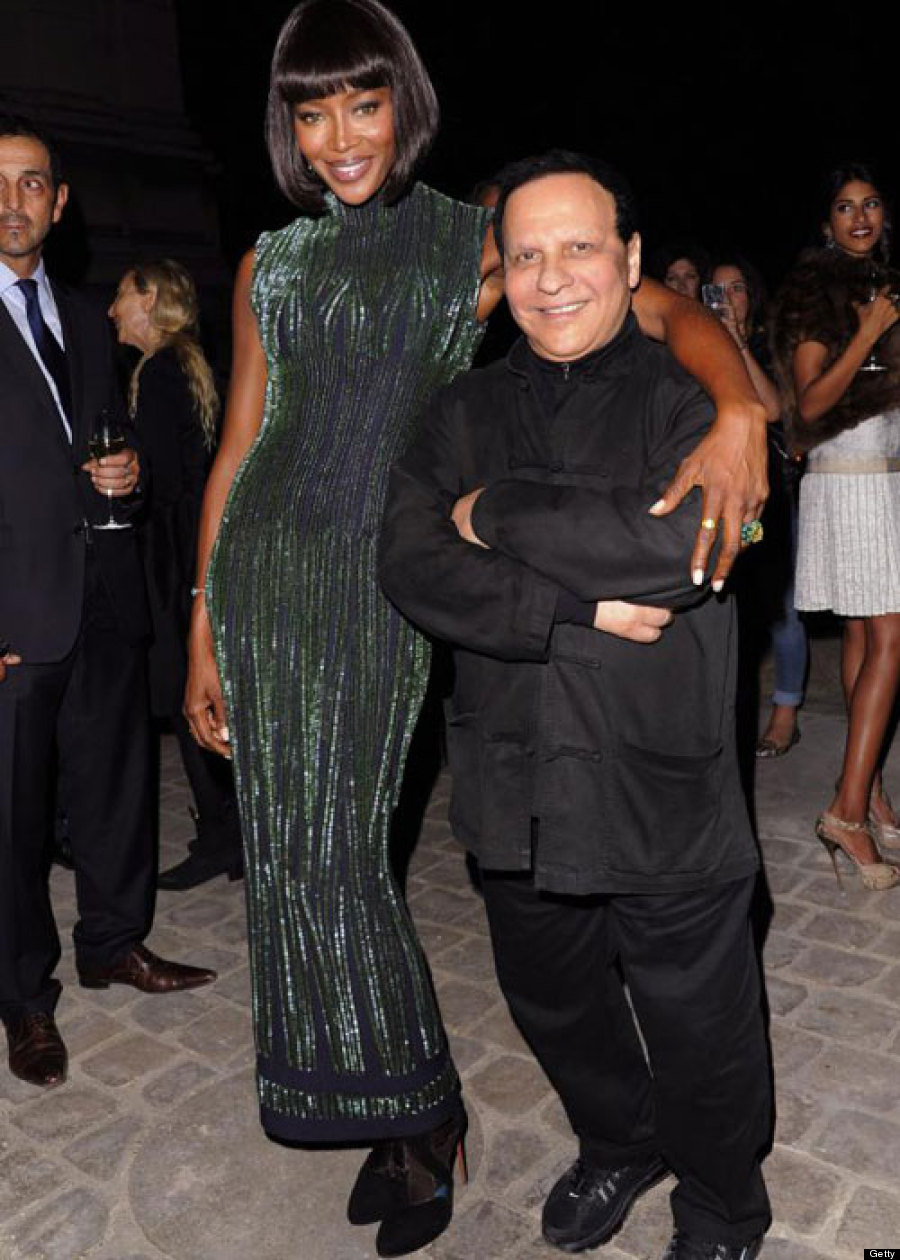 Also on HuffPost