AP Photo/Nick Ut
Who would have guessed that this adorable pony-tailed cutie would grow up to be known for her salacious Instagram feed, her bikini body and an engagement to a PGA golfer?
That's right, the girl being held by Canadian icon Wayne Gretzky is Paulina Gretzky! The little tyke, who wore a cute floral dress for the occasion, was just four years old when her dad posed for photos (nice leopard-print tie, Wayne!) with the apple of his eye after a press conference in California in 1993.
Gretzky Senior had just been cleared to return to playing for the Los Angeles Kings after missing the season due to a herniated disk in his back. Sigh, the good ol' days!
Wayne's busy hockey career didn't stop him from being there for his daughter; Gretzky was there for Paulina when she promoted her first Flare magazine cover and walked the red carpet with the budding actress and singer at "The Hangover" premiere in 2009.
But we really want to know what Wayne will wear to Paulina's Big Fat Canadian Wedding! (If it's anything like what he wore to his wedding to Janet Jones, then we can't wait!)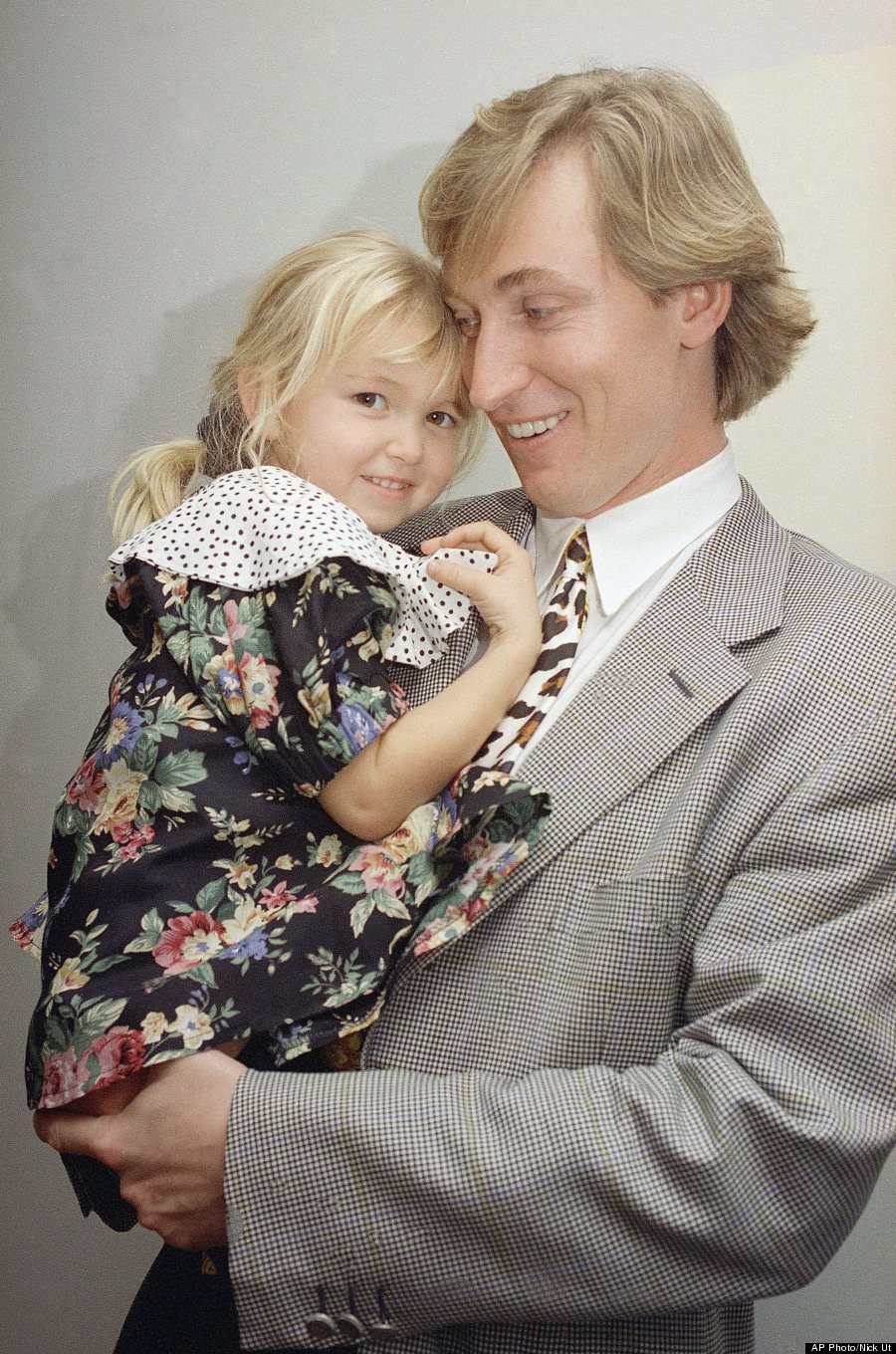 My, how she's changed!