For the launch of Noblesse India magazine, the editors looked to one of India's most famous stars to cover its premiere issue: Aishwarya Rai.
The 39-year-old channeled French film siren Brigitte Bardot with big '60s hair, lots of lashes and a gorgeous bubble gum pink Dior gown while taking a walk along the beach (in sexy black pumps, of course).
The inside photo spread included pics of the L'Oreal spokesperson rocking a green-and-blue beaded gown, a fall 2013 on-trend oversize coat and a behind-the-scenes look at her styling team.
Heralded as "the return of the Queen," Ash looked every inch a Bollywood starlet and ready for her big screen comeback, which was rumoured to be in the film "Happy Anniversary," although Rai's husband Abhishek Bachchan has dismissed the reports.
Whether or not that film will be the one to re-launch her career, the Cannes Film Festival regular has tons to occupy her days including looking after daughter Aaradhya Bachchan, posing poolside for photo shoots, mingling with Hollywood royalty and attending store openings.
If we can't watch the talented actress on the big screen then we're glad we can still see her in beautiful fashion photos.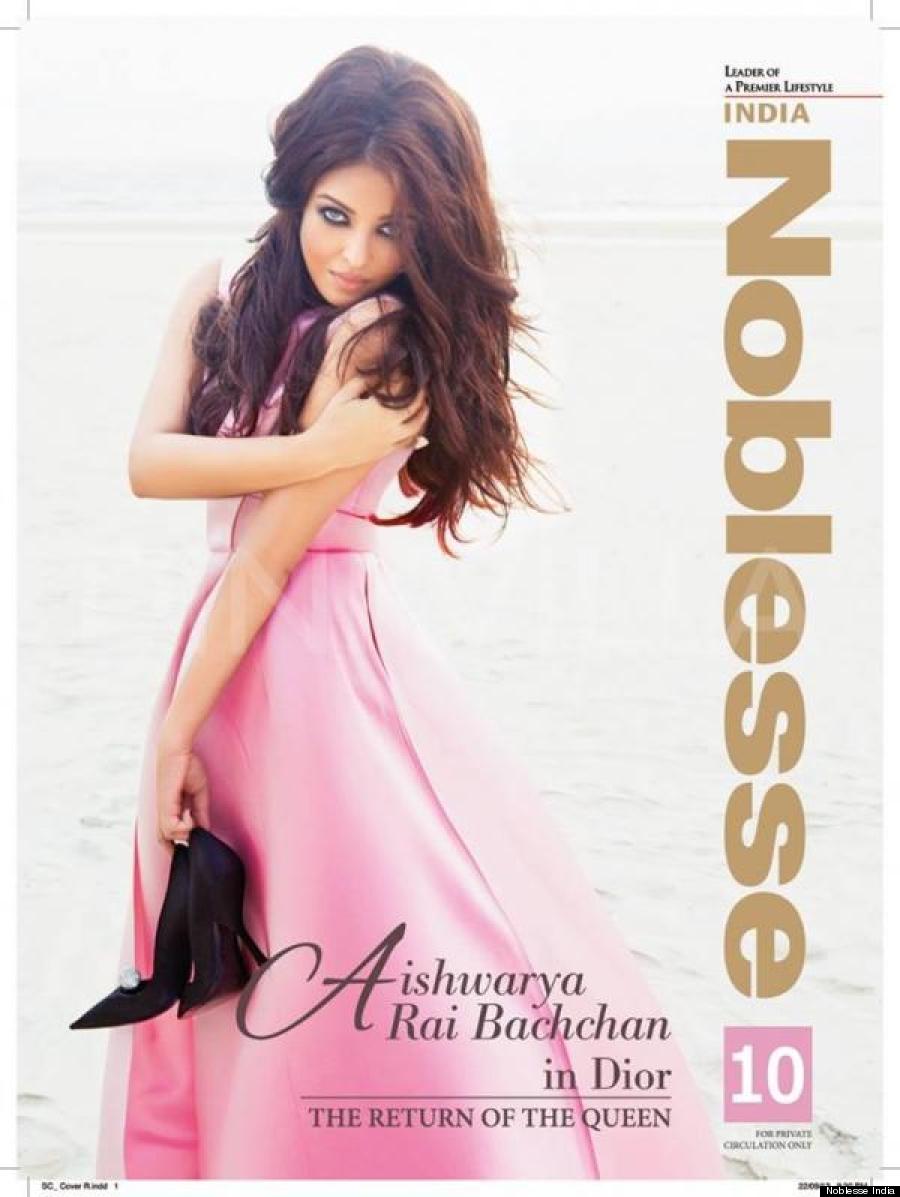 Isn't Ash lovely?
Photo gallery

Les plus beaux saris d'Aishwarya Rai

See Gallery