It seems as if Taylor Swift didn't know whether to wear a shirt or a dress when she went out for a stroll on Monday, so she wore a combination of both!
The 23-year-old was photographed hanging out with bestie Demi Lovato on a shopping trip at Barneys in New York City to stock up on all the latest fall 2013 fashions, which is why we think the country crooner was sporting an easy-to-get-out-of outfit.
But what does the top want to be? Is it a shirt or a dress? We can't tell!
Thankfully, Swifty wore cute polka dot tights underneath and accessorized with a red hat, a pair of Oxfords and a green leather tote.
Despite our initial confusion, we're huge fans of Tay's casual, menswear-inspired style which is a huge trend for fall 2013.
Not only can Harry Styles' ex rock a romantic floral print dress but the TIFF 2013 attendee can wear a tailored suit better than James Bond!
What do you think of Taylor's menswear look?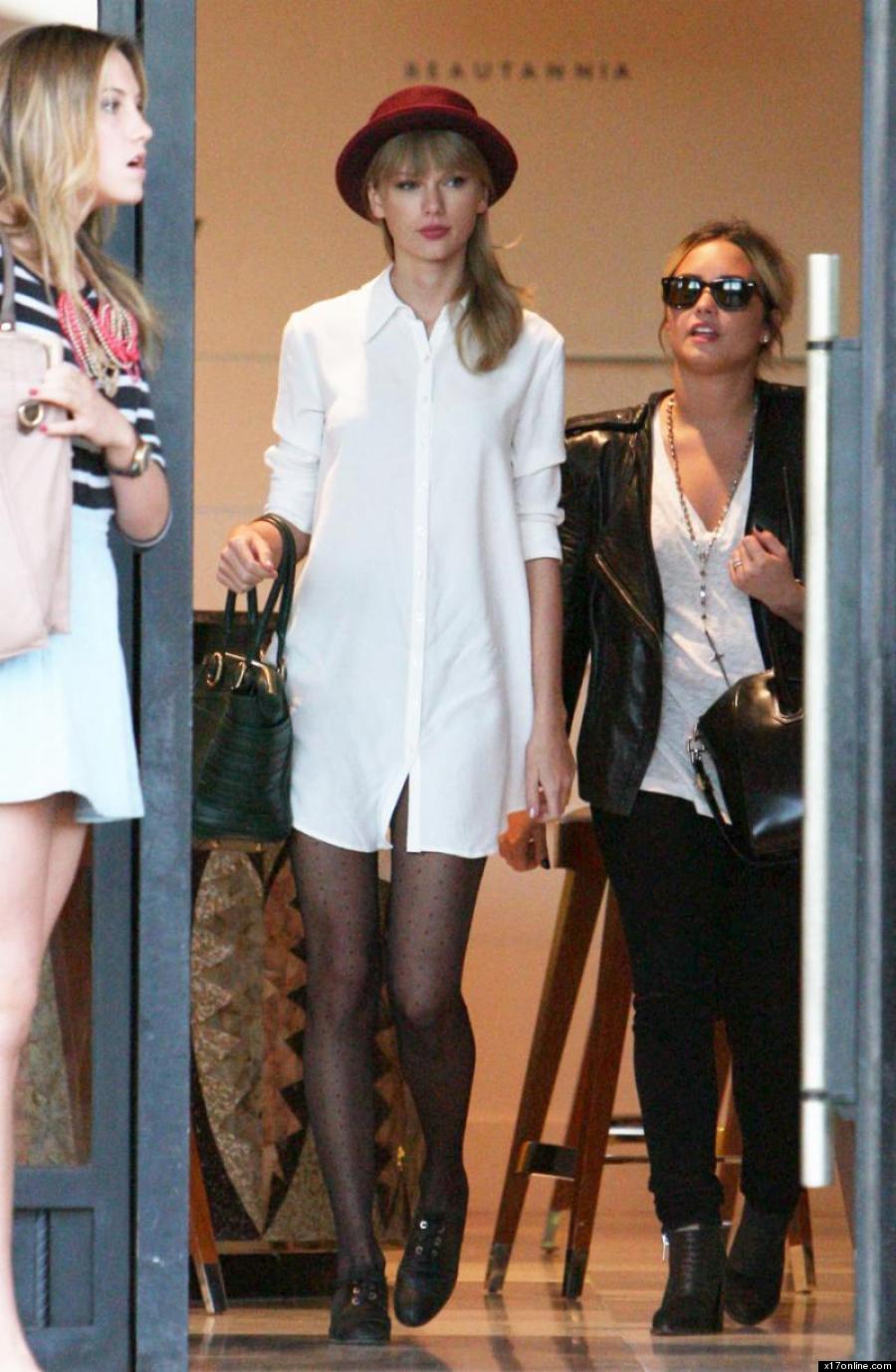 Also on HuffPost