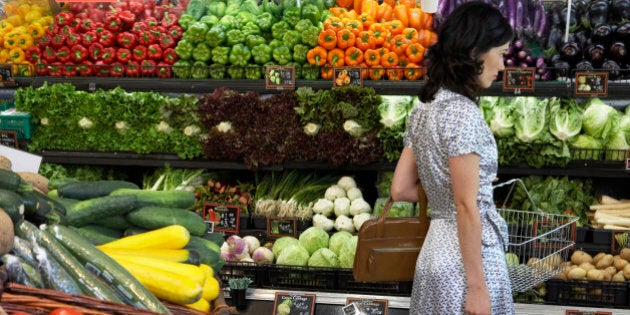 A new report shows that 12 per cent of Albertans can't afford healthy food and those who can aren't eating enough of it.
According to the study, the average family of four in Edmonton spends $210 per week on healthy and nutritious food, but John Kolkman, a research coordinator with the Edmonton Planning Council, said it's families with limited income who are suffering.
And despite Edmonton families earning a higher household income than the rest of Canada ($57,200 median income compared with $50,700 nationally,) the study reports one-in-five Edmontonians earn less than $15 per hour.
A lack of healthy eating may explain why diabetes and teen obesity are on the rise, Dr. Christopher Sikora, Edmonton's chief medical officer, told the Edmonton Journal.
As well, 5.6 per cent of Edmontonians report having diabetes, compared with the provincial rate of 5.27 per cent, said the study.