Kate Upton may be the belle of Paris Fashion Week but at a party on Tuesday, the Sports Illustrated swimsuit model was anything but.
The 21-year-old attended a premiere in the City of Lights sans boyfriend Maksim Chmerkovskiy celebrating former French Vogue editor Carine Roitfeld's documentary "Mademoiselle C" wearing a dress that probably wasn't Anna Wintour-approved.
The blond bombshell sported a knee-length black and white lace frock which featured a questionable long lace trim that went to her ankles which aged the young model.
So who's the stylist responsible for dressing the gorgeous Vogue covergirl? If we were Kate, we would totally question her taste.
Fortunately, the Twitter lover's previous Parisian ensembles weren't a disaster; Upton sported a casual yet chic Tweed blazer over a black tee and jeans at the Chanel show and sported an enviable croc-print bag while out shopping. (Plus, she always looks really cute in her workout gear, sans makeup.)
Maybe it's time to hire celebrity stylist Rachel Zoe!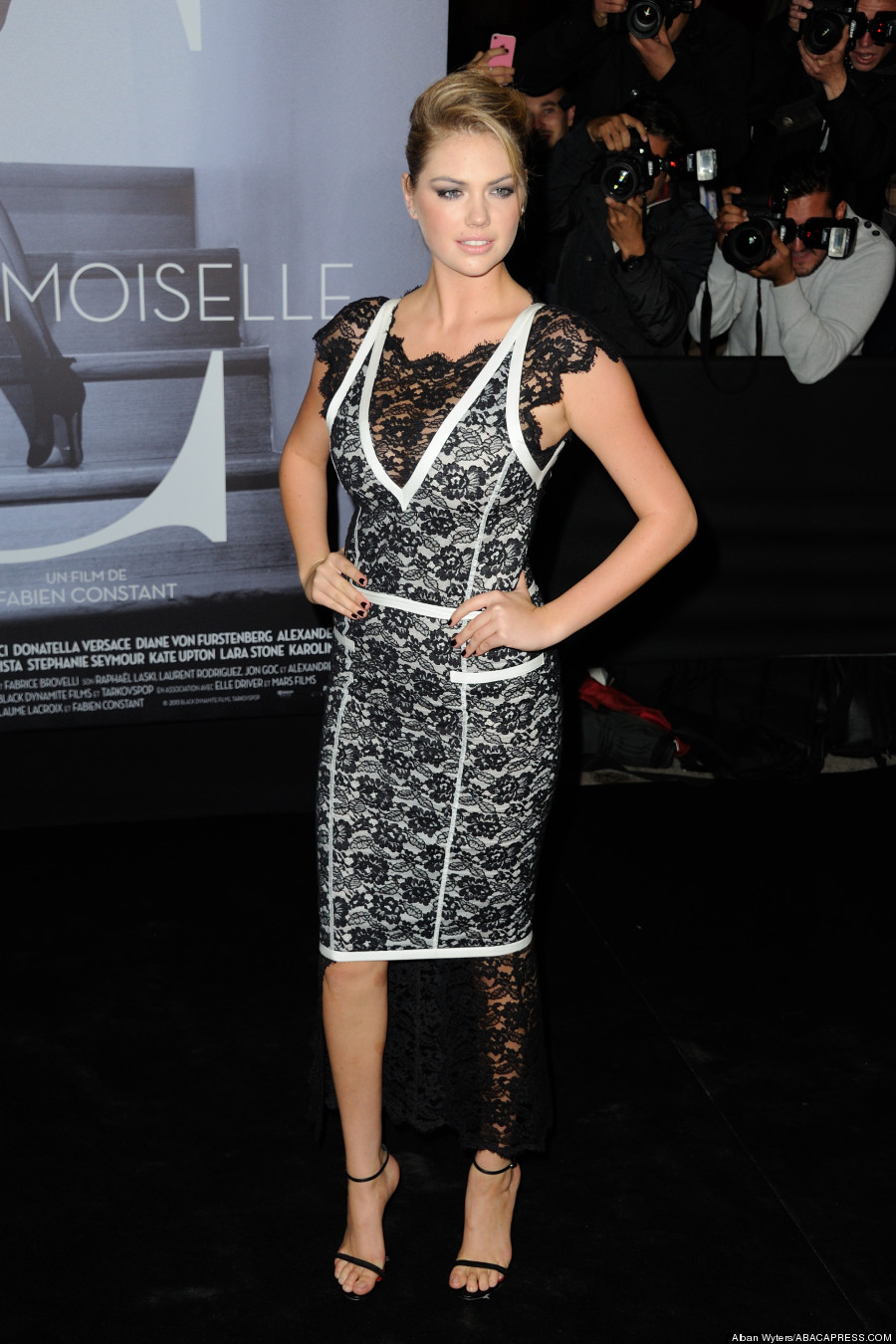 She's still a hottie:
Kate Upton's Hottest Pics