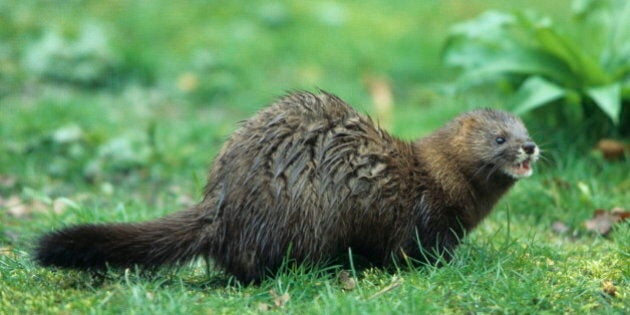 Mink madness has taken over Abbotsford, where a reported 500 mink have escaped from a local farm, according to a Facebook post by the Abbotsford Police Department.
Police say the animals are loose near Downes and Lefeuvre, and are requesting that farmers and motorists in the area be on the lookout for the pesky critters.
"It's not funny if you're trying to herd them," Abbotsford police spokesperson Const. Ian MacDonald told The Province, noting that the rain was hindering their efforts even more. "If you throw some water on a mink, that's a tough catch," he said.
Twitter was abuzz with the news of these animals running amok. "I'm rooting for the mink," tweeted @dsnelles.
@harrietglynn added, "500 mink on the loose! Now that's news people!"
Check out some other great fur frenzy tweets:
Like this article? Follow our Facebook page

Or follow us on Twitter