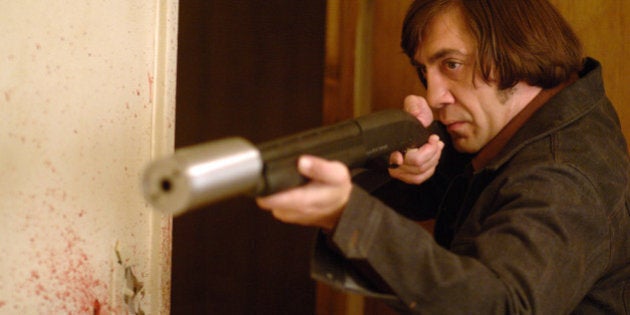 HuffPost Canada and Netflix Canada have teamed up to provide you with our best suggestions for new arrivals, long-time favourites and titles coming soon. Stop shuffling aimlessly through Netflix's library, and just take our word for it.
We will update with new suggestions biweekly -- feel free to check back whenever you're at a loss.
Cast: Kevin James, Rosario Dawson, Leslie Bibb
When an unlucky-in-love zookeeper tells his romantic troubles to a giraffe, a monkey, a lion and other animals in the zoo, the critters speak up and advise him how to win the heart of the beautiful woman who got away. But will their advice work?
Cast: Jennifer Aniston, Steve Zahn, Margo Martindale
Jennifer Aniston stars as a traveling art saleswoman who makes the mistake of her life when she has a one-night stand with a dim-witted motel manager who takes to following her all around the country.
Cast: Casey Affleck, Michelle Monaghan, Morgan Freeman
When a 4-year-old girl vanishes from a rough Boston neighborhood and cops offer little help, her family hires two private detectives to find answers. But the gumshoes face moral dilemmas as the case becomes increasingly complex.
Cast: Paul Rudd, Elizabeth Banks, Zooey Deschanel
Ned is a seemingly clueless (but earnest) idealist who must rely upon his three exasperated sisters for shelter and support after he's dumped by his fed-up girlfriend and loses custody of his beloved dog, Willie Nelson.
"Hansel & Gretel: Witch Hunters"
Cast: Jeremy Renner, Gemma Arterton, Peter Stormare
Fifteen years after outsmarting a sinister witch by pushing her into an oven, a now-grown Hansel and Gretel are pooling their wiles to take down witches as professional bounty hunters in this action-packed reimagining of the classic fairy tale.
Cast: Tom Cruise, Rosamund Pike, Richard Jenkins
When ex-military cop Jack Reacher investigates an elite sniper charged with killing five people, he teams up with a beautiful defense lawyer -- and they soon find themselves drawn into a dangerous cat-and-mouse game in this exciting thriller.
Cast: Anna Faris, Anthony Anderson, Leslie Nielsen
The Wayans brothers give way to slapstick master David Zucker for this third installment of the horror spoof series. But don't expect Zucker to stick just to horror this time, as everything from "Lord of the Rings" to "Eight Mile" is up for skewering.
Cast: Tom Cruise, Penélope Cruz, Cameron Diaz
Freewheeling publishing heir David Aames has it all: wealth, good looks and a gorgeous socialite on his arm. But when his face is horribly disfigured in an auto accident, Aames loses everything ... or does he?
Cast: Marion Cotillard, Matt Damon, Laurence Fishburne
Director Steven Soderbergh steers an array of stars through this big-screen disaster thriller about a global team of doctors tasked with stopping a deadly outbreak of infectious disease before it annihilates mankind.
Cast: Tommy Lee Jones, Javier Bardem, Josh Brolin
While hunting in the desert, Llewelyn Moss stumbles upon a drug deal gone bad and takes off with $2 million in cash. With a psychotic hit man hot on his trail, a deadly game of cat and mouse ensues.
Cast: Adam Sandler, Al Pacino, Katie Holmes
Adam Sandler pulls double duty as family man Jack and his overbearing twin sister, Jill, who settles in over the holidays for an extended stay. Her visit was supposed to be temporary ... but now it feels painfully permanent.
Cast: John Cusack, Kate Beckinsale, Molly Shannon
Though strangers Sara Thomas and Jonathan Trager are already in relationships, they realize they have genuine chemistry after a chance encounter -- but they soon part company. Years later, they yearn to reunite despite being destined for the altar.
"Mr. Selfridge" (Season 1)
Cast: Jeremy Piven, Frances O'Connor, Katherine Kelly
In 1909, brash American retail tycoon Harry Selfridge arrives in London and fights the staid British class system to create a modern department store.
"Once Upon a Time" (Seasons 1 & 2)
Cast: Jennifer Morrison, Ginnifer Goodwin, Lana Parrilla
In this fantastical series, a young woman is drawn to a small Maine town and discovers that it's filled with elements of the fairy tale world.
"America's Funniest Home Videos" (Season 20)(Season 19 Currently Available)
Cast: Tom Bergeron, Jess Harnell
This long-running comedy series is a hilarious look at everyday people caught on tape in their most uproarious and unexpected human moments. The clips range from outrageously funny situations to those that make you go "Ouch!," even while laughing.
Cast: Jon Taffer, Nicole Taffer
Nightlife expert Jon Taffer travels to struggling bars across America to employs his expertise and turn them back into the cash cows they once were.
"Episodes" (Seasons 1 & 2)
Cast: Matt LeBlanc, Tamsin Greig, Stephen Mangan
Hoping to create an American version of their successful British sitcom, a married TV writing team encounters a wall of cultural obstacles, starting with the questionable casting of non-cosmopolitan Matt LeBlanc as the show's eloquent lead character.
"How I Met Your Mother" (Seasons 1 - 8)
Cast: Josh Radnor, Jason Segel, Neil Patrick Harris
Ted's epic search for his soulmate is told largely through flashbacks, as an adult Ted recounts to his kids how he met their mother.
"Human Target" (Seasons 1 & 2)
Cast: Mark Valley, Chi McBride, Jackie Earle Haley
This action-packed series follows a security expert who protects his endangered clients by integrating himself into their lives so completely that he becomes the target of the violence aimed at them.
Cast: Emily Deschanel, David Boreanaz, Michaela Conlin
A forensic anthropologist teams up with an FBI agent to investigate crimes that have left scant evidence behind: namely, the bones of the deceased.
"Raising Hope" (Seasons 1 -3)
Cast: Lucas Neff, Martha Plimpton, Garret Dillahunt
Jimmy suddenly finds himself a father after a one-night stand with a murderer, but his eccentric family pitches in to help with the new arrival.
R.L. Stine's tales take on a life of their own -- from cursed mirrors and rampaging monsters to haunted libraries and shambling zombies -- in a series that combines original stories with adaptations drawn from the popular books.
"Dora The Explorer" (Seasons 1 - 5)
Cast: Harrison Chad, Kathleen Herles, Marc Weiner
Whether you're fixing a robot, finding your way through a corn maze or visiting Santa at the North Pole, Dora and her friends show you how it's done.
"Bubble Guppies" (Season 1)
Cast: Zachary Gordon, Brianna Gentilella, Christopher Borger
Jump into a watery world of learning and laughter with Bubble Guppies, an interactive show that teaches kids about topics ranging from dinosaurs to dentists.
"Fanboy & Chum Chum" (Season 1)
Cast: David Hornsby, Nika Futterman, Jamie Kennedy
Pull on your tights -- and your tighty-whities -- and get ready for Season 1 of Fanboy and Chum Chum's fantastical misadventures, from an ice monster running the Frosty Freezy Freeze machine to Fanboy's teacher turning into a zombie!
"LeapFrog: The Amazing Alphabet Amusement Park" (Season 1)
Cast: Dorothy Elias-Fahn, Robert Mark Klein, Cindy Robinson
When Edison the firefly needs help, Tad, Scout and Lily go to Alistair Alphabelly's Amazing Amusement Park, where they find adventure and education.
"SpongeBob SquarePants" (Seasons 1 - 7)
Cast: Tom Kenny, Bill Fagerbakke, Rodger Bumpass
From his pineapple home base under the sea, SpongeBob and his friends, including his meowing pet snail Gary, get into memorable misadventures.
"House of Anubis" (Season 1)
Cast: Alex Sawyer, Eugene Simon, Jade Ramsey
Mystery, intrigue and romance collide at a teen boarding school when students begin settling in for the new academic year, only to find a classmate missing, codes leading to secret staircases and a raft of other mysteries.
Cast: Miranda Cosgrove, Nathan Kress, Jerry Trainor
A cyberstar is born when 13-year-old Carly creates an Internet series with a little help from her feisty best friend Sam and neighbor Freddie.
Director: Greg MacGillivray
Meryl Streep narrates this touching chronicle of a mother polar bear and her 7-month-old cubs, who band together to survive the Arctic wilderness amid an array of snow-white challenges.
"Addicted to Plastic"(Available October 22)
This documentary focuses on the worldwide production and environmental effects of plastic and gives us a better understanding of the life cycle of the material.
This film looks at how New Orleans public schools have transformed since 2004, when not even one-third of 8th graders in the city could pass a state reading test. Since then, test scores have risen and graduation rates are up.
"Bridegroom"(Available October 27)
Director: Linda Bloodworth-Thomason
This award-winning documentary tells the tale of two young men whose loving and committed relationship was cut short by a tragic accident, and what happened after that opened a window onto the issue of marriage equality and human rights.
Director: Tyler Measom, Jennilyn Merten
Following three teenage boys who've left a polygamist sect over a 2-year period, filmmakers Tyler Measom and Jennilyn Merten offer up a poignant portrayal of the overwhelming challenges these young men face as they try to live in mainstream society.
Director: Christy Turlington
Explore the grave issue of maternal mortality through this documentary, which profiles several pregnant women from around the world whose lack of access to basic health care and nutrition places them and their unborn children in unnecessary danger.
Capturing ordinary and extraordinary life events from around the globe over the course of one day -- October 10, 2010 -- this documentary explores the human experience in an attempt to answer the question, "Who are we?"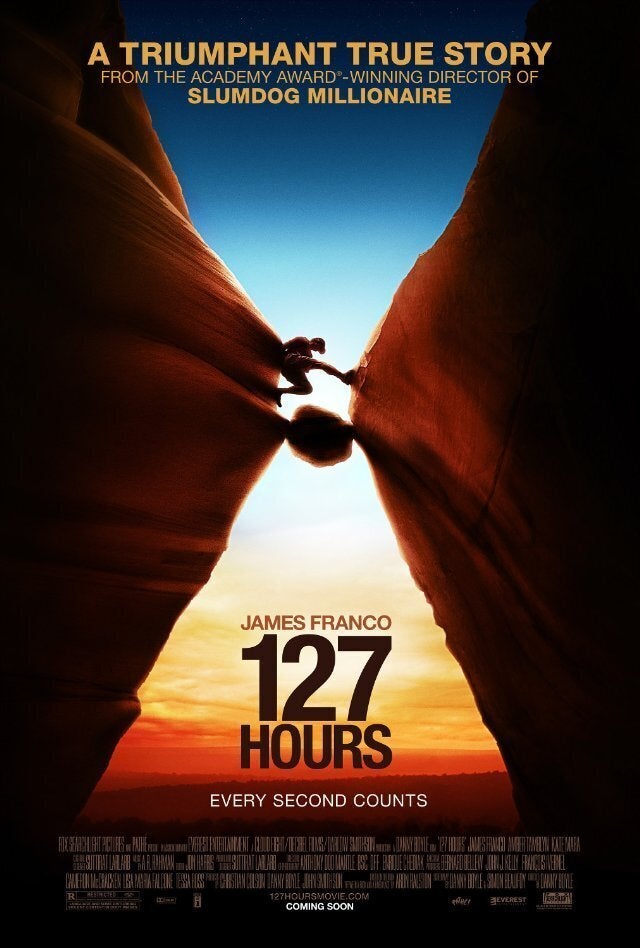 Titles You Can Only Get On Canadian Netflix