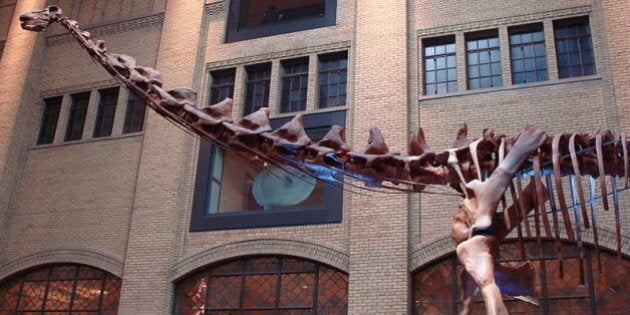 TORONTO - The Royal Ontario Museum unveiled a new app Wednesday that allows visitors to get a more interactive look at some exhibits, including X-ray views of mummies and a close glimpse into a dinosaur's mouth.
The ScopifyROM app was designed in partnership with Kensington Communications, which produces the documentary series "Museum Secrets" that airs on the History channel in Canada and in dozens of other countries.
Visitors use an app on an Apple mobile device (a Google Android version is on the way) to scan QR codes scattered throughout the museum. The app then takes users on a deeper dive into an artifact with text, video, audio and interactive graphics.
With a click, visitors can use their device to see X-rays of an Egyptian mummy's coffin and load a decoder to translate the hieroglyphs on the outside. An X-ray scope also allows users to explore inside a cat mummy.
Another interactive element involves the museum's life-sized cast of a futalognkosaurus, which stretches out about 33 metres long. The app's periscope feature allows users to get right up into the dinosaur's face, which is otherwise impossible.
"There's always something that ScopifyROM will allow you to see that's not obvious at first glance to the visitor," says Dan Rahimi, the museum's vice president of programming.
"It often involves looking at an object in the closest way, looking at an object upside down perhaps, or X-raying an object or CAT-scanning an object.
"In a sense, ScopifyROM replicates the research process that our curators go through when they're studying objects and that's the kind of insight that is very difficult to convey to the visitor in the label."
Robert Lang, president of Kensington, says the app development was partially based on trying out other interactive programs available at museums around the world — which were often underwhelming.
He pushed for simplicity, interactivity and focus. The ROM's team and Lang agreed that visitors shouldn't spend their entire trip just staring at their devices and the app should be used as a tool sparingly.
"You're in a beautiful institution and you don't want to be walking around the building with your head down in your screen," Lang says.
"We wanted to enhance the experience of a museum visitor but not take away from it."
Rahimi says they also debated over balancing the app's ability to inform and be fun.
"The app also has a game element to it and here's where we in museums have a decision to make: how game-like do we want our apps to be and how investigatory or discovery-oriented do we want our games to be?" he says.
They ultimately decided the app shouldn't be too serious and stuffy, and they included five games that kids can play — in the museum and at home.
"It can be played anywhere, it doesn't have to be in the museum, and it's fantastic because it allows people to explore our objects further, to learn new things about them, play games and have a good time."
The app is currently compatible with iPhones (version 4 and up), the iPod Touch (4th or 5th generation) and iPads (except for the original model).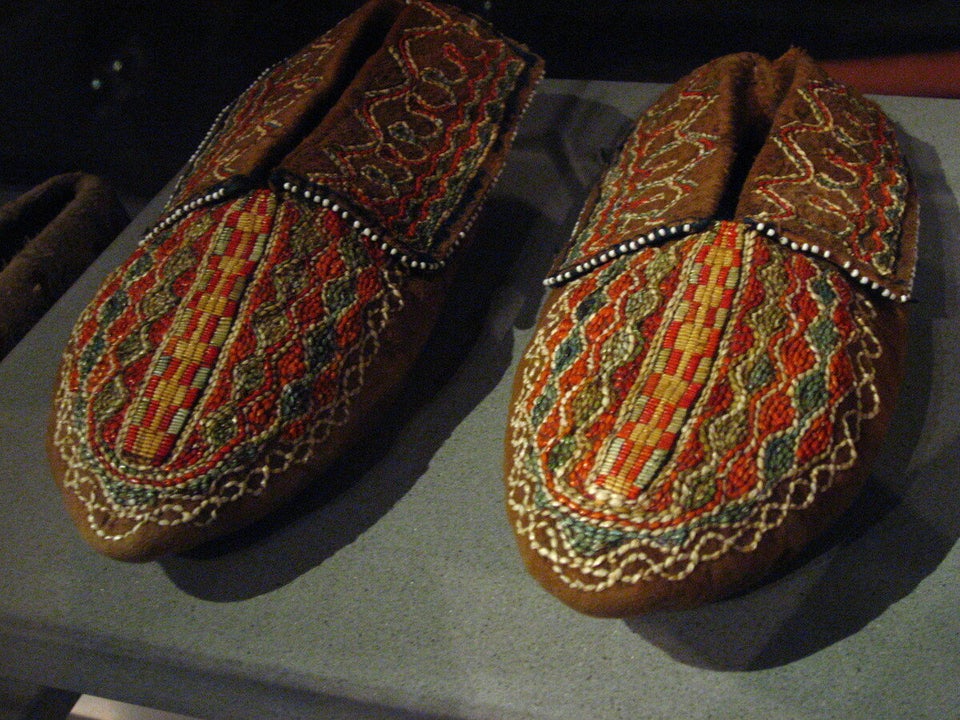 Toronto's 10 Best Attractions