Is that Kerry Washington or Scarlett O'Hara?
The gorgeous actress attended the "Scandal" Season 3 premiere on Wednesday looking as if she just ripped the curtains off Tara and fashioned them into a dress. (Note to Kerry: The Civil War was ages ago!)
The 36-year-old sported a blue gingham frock with a voluminous skirt (do we spy actual petticoats underneath?), a white belt and a frilly adornment that went up the chest.
While we appreciate the "Django Unchained" star getting down with "Gone with the Wind," we wish that she would have gone in a more modern direction, for example taking down the dress' volume and turning it into a midi skirt, which is the trendy new length for fall 2013.
Luckily, Washington must have gotten the memo that 1860s trends are so last season and changed into a striking white peek-a-boo J Mendel dress which featured thin slices of sheer panels while attending a Paley Centre event in New York.
Let's hope that People magazine's Best-Dressed Woman of 2013 doesn't take a history trip anytime soon!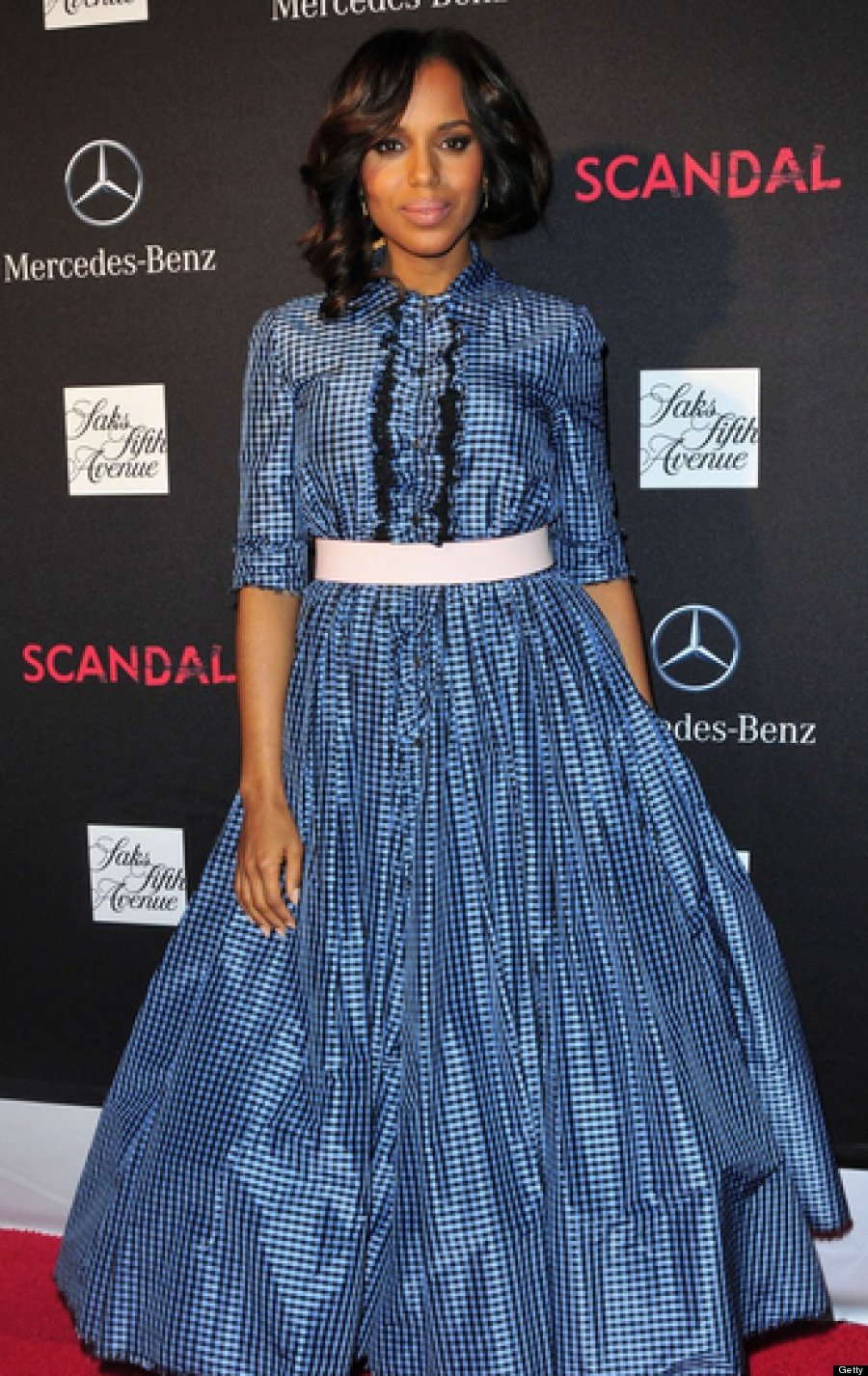 Kerry changed into this: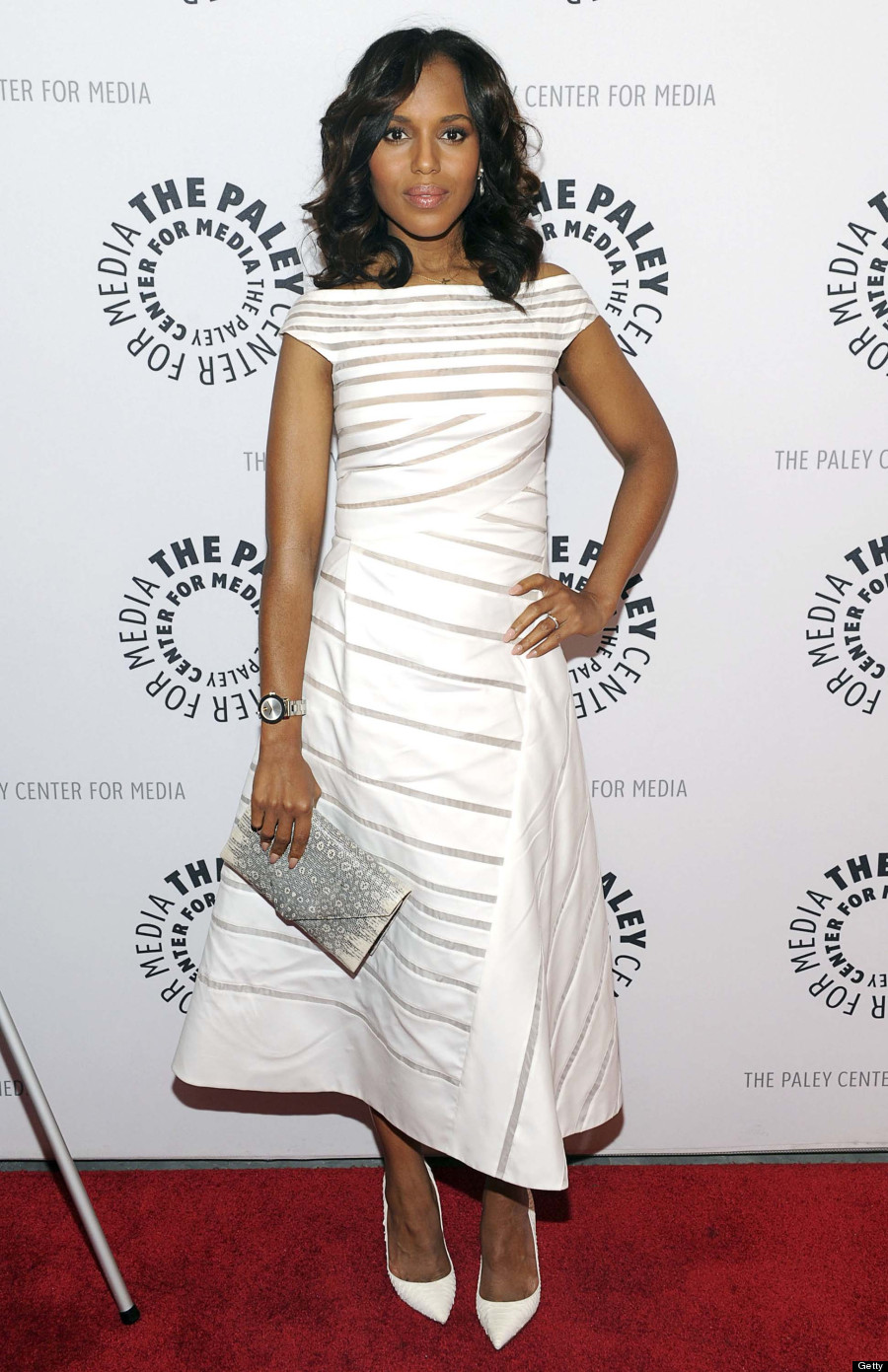 Update: The Huffington Post incorrectly reported that Kerry was 28 years old. She is in fact 36 years old. We apologize for the error.
Also on HuffPost
Kerry Washington's Style Evolution