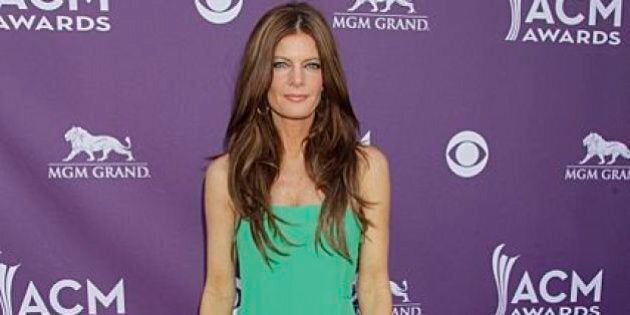 Writing, producing and starring on her own comedy web series, "The Stafford Project," the beloved soap opera superstar is not only poking fun at her clumsy charm, demanding single-mother duties, and wacky dating life, but she's also proving she can do more than lash out and cry on cue. Call it a "Staff injection" of LOL hilarity.
Co-starring her daughter, scene-stealing Natalia Stafford, 4, the project has already elicited interest from outside parties and has garnered viral hits galore, critical acclaim and notable high-profile guest stars (Kelly Preston for one, and more to be announced soon).
In a joint interview for HuffPost TV Canada and e-zine Soap Opera Uncensored, Stafford, 48, said she proactively created the surprise hit to prove to casting directors she could throw out a punchline with the best of 'em.
"Initially, my goal was to tell my story about getting pregnant with a surrogate -- and all that came along with that. But I also just wanted to do something comedic because I've worked hard on my skills. I mean, the daytime genre isn't the medium for comedy. Yes, you can be a light, funny character but it's not a comedic medium. The web show is really based on the shows I like watching, like "Curb Your Enthusiasm," "The Larry Sanders Show'"and anything Ricky Gervais does. Unfortunately, a lot of people don't think someone who has done a soap for 15 years is your go-to comedic chick. I wanted to put this out so I could be viewed as a comedic actress."
Be careful what you wish for, Stafford soon learned.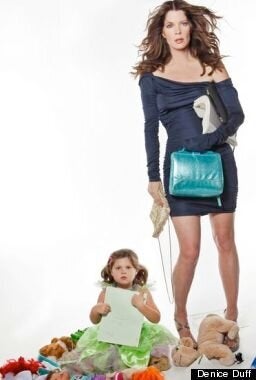 "It's wild now, because we have a lot of people interested in the project and it's gone to another level," she reports. "Now I'm like, 'S--t, what do we do now?!' We didn't prepare for so many people to take to it. When you're doing a show like this, you don't necessarily think of the outcome more than doing something truthful that people can relate to. There are so many people who want to jump on. We have a lot of production companies who want to take us to the next level saying, 'We want to package it and take it to Netflix.' We're like, 'Huh?' So, my partners and I made an agreement to finish the 10 episodes. This way no one can come in and f--k with it. We wanted a complete arc for this character, so people can see the season and get who this woman is. We didn't want anyone to come in and change anything because that's just the worst."
Despite "The Stafford Project" becoming a web sensation, fans are still clamouring for the Emmy winner to return to "Y&R." But that's not happening, which is why she recently tweeted the fact that she went on a "Scandal" audition.
"I know I shouldn't have tweeted that [considering the jinx rule]," she says. "But there are so many fans who tweet me daily about coming back to 'Y&R.' As much as I totally appreciate it, I've moved on. I guess because Phyllis is in a coma, I'd say about 35 percent of fans think I'll come out of it. I'm not, but watch "The Stafford Project." I don't want to hurt anyone's feelings but I'm doing other stuff."
After almost two decades of playing Phyllis, Stafford says life post-"Y&R" is just as busy -- just different. "It's weird, but I'm working a lot," she admits of the drastic schedule change. "It's different and harder. Working on a soap is dialogue-heavy, which is the difficult part. I went on vacation for a long time after I left 'Y&R,' which was really nice. With 'Y&R', I had a lot of certainty: I was getting a paycheque, security and lots of work. But I didn't want to be safe anymore. I think that was brought on by my sister's Stage 3 cancer and taking that journey with her. Being safe is really bulls--t because there is no such thing as 'safe.' I was really looking forward to jumping off the cliff..."
Luckily, the net appeared. Literally.
For more info from Stafford, specifically on her on- and off-screen reunion with former 'Y&R' rival Victoria Rowell, future upcoming "Stafford Project" guest stars and if she'll put herself up for Emmy consideration next year, read more of the interview in Soap Opera Uncensored.
Like this article? Follow our Facebook page

Or follow us on Twitter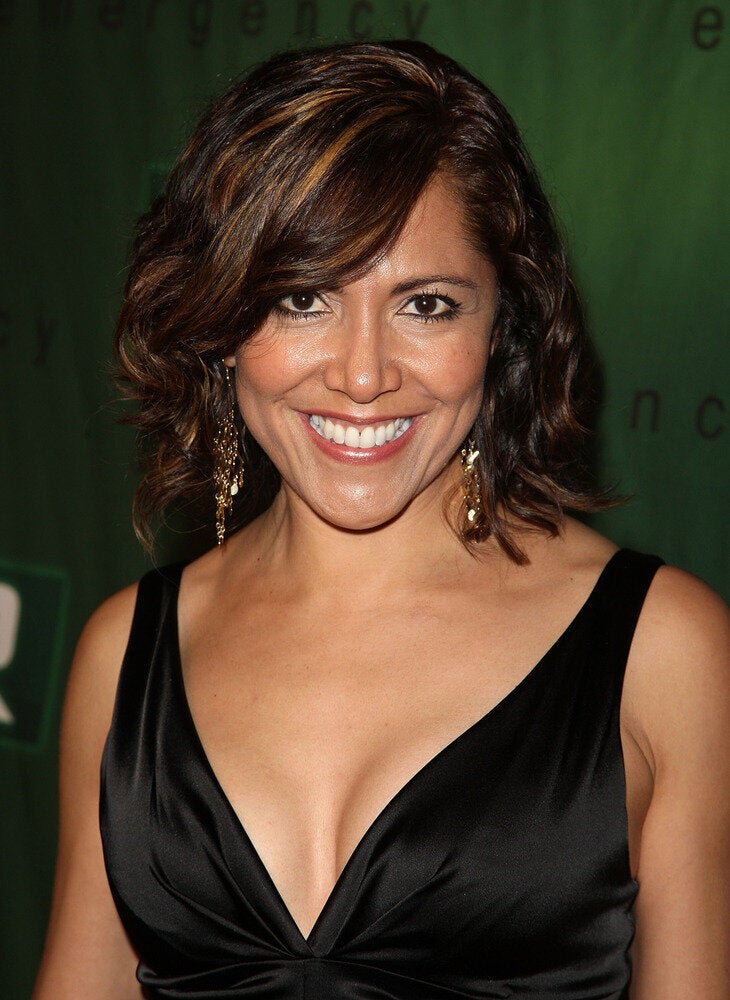 Actors Who Have Played Characters For 15+ Years