They look as if they've been torn straight from the pages of a Mordecai Richler novel.
The prostitutes and madams of Montreal stare back at us from the past, captured in moments of desperation and defiance.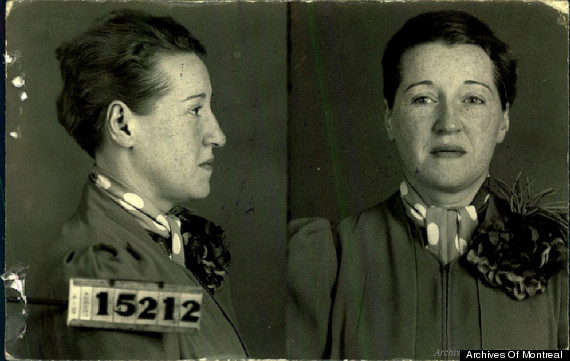 Anna Labelle, aka Mrs. Emile Beauchamp, was one of the most powerful women in Montreal during the Second World War. Seen here in 1939, Labelle was known for showing up at the courthouse in a Cadiallac, wrapped in mink . She was a character in the 1992 TV miniseries "Montréal Ville Ouverte "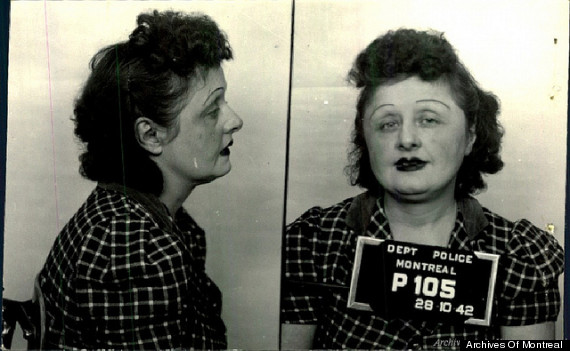 Fleurette Dubois was arrested for keeping a brothel.
Captured as part of the Caron Inquiry into organized crime, the photos from the Archives of Montreal are part of an upcoming exhibit at the Centre d'histoire de Montréal called Scandal! Vice, Crime and Morality in Montreal, 1940-1960.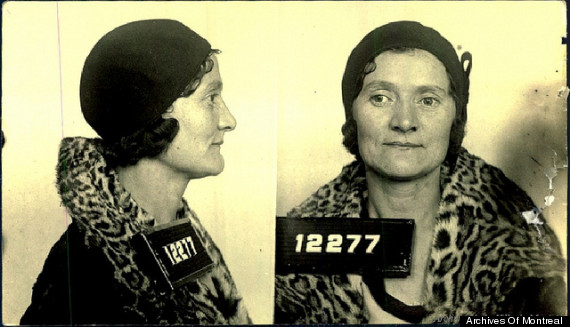 Liliane Brown, aka Ida Katz, was a major brothel owner during the Second World War.
Just like today, Montreal had a notorious reputation in the 40s and 50s. And just like today, an inquiry was held into the corruption and vice that gripped the city.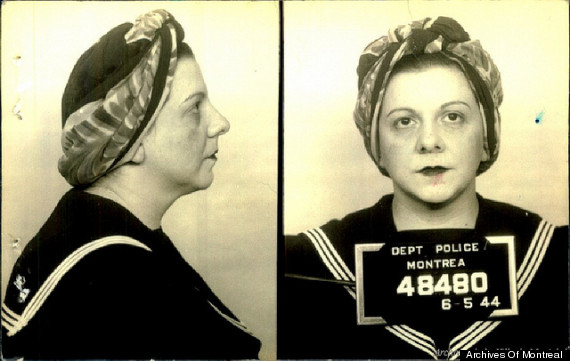 Delicato Bizante Lucie was another major brothel owner. She was also a character in the "Montréal Ville Ouverte " miniseries.
The collection includes photos not just of prostitutes, but also of men caught in gaming raids and the gambling dens from which they operated.
Henry Druik was arrested eight times between 1938 and 1942 for running a gambling operation.
Check out more photos from Montreal's golden age of vice below.
Also on HuffPost
Prostitutes And Gamblers Of 1940s Montreal