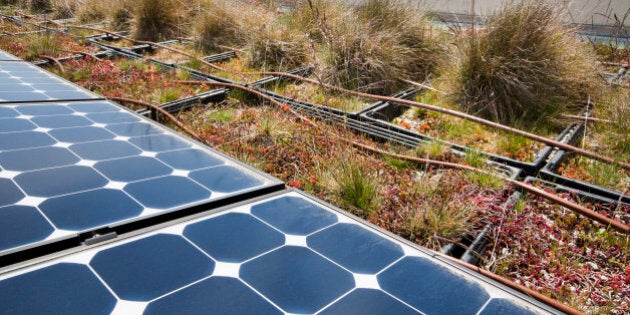 When it comes to sustainable architecture, going green is all about finding alternative solutions to decades-old problems. Such advances aren't always obvious to the naked eye, but many modern buildings are full of exciting innovations that make them far friendlier to Mother Nature than their predecessors. Whether they add green space into our urban jungles or power up using renewable energy, structures designed with sustainability in mind are becoming more common both in Canada and around the world. Here's a look at five things these eco-friendly buildings are doing to reduce their carbon footprint.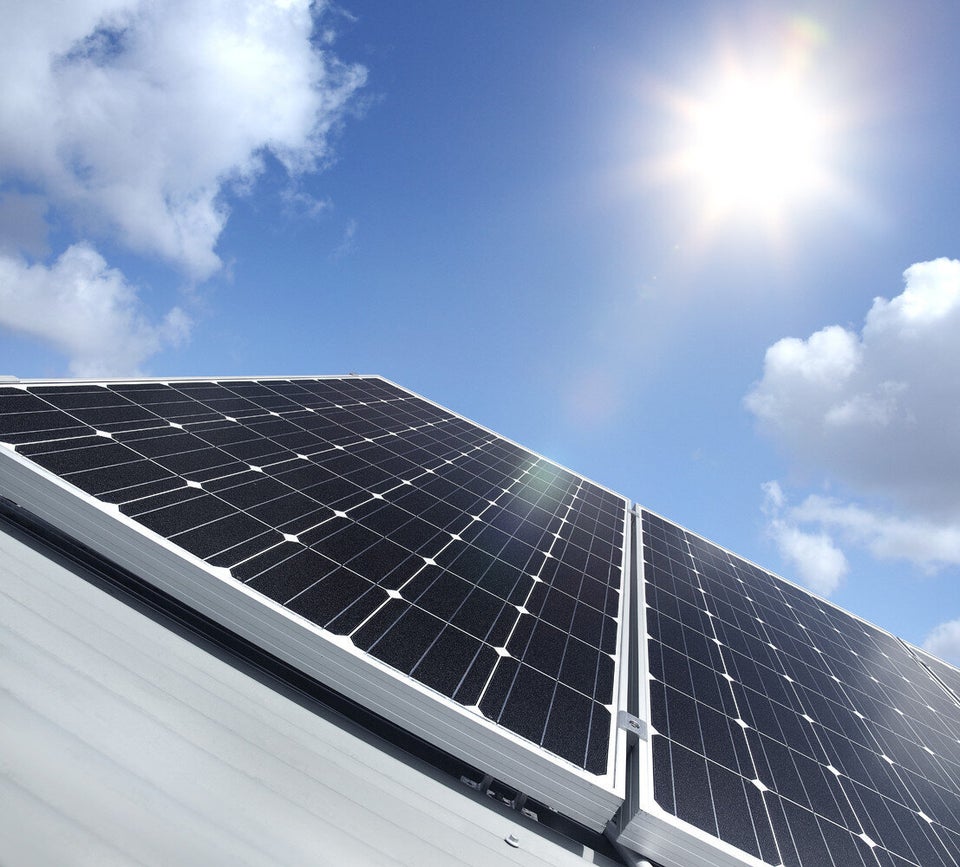 5 Secrets Of Eco-Friendly Buildings
Most sustainable buildings use solar energy in some way, though it's no longer restricted to rooftops. For the CIS Tower in Manchester, England, the existing skyscraper was retrofitted with a façade of over 7,000 solar panels. In Chicago, the city's iconic Willis Tower (formerly the Sears Tower) installed photovoltaic glass panels in select windows as part of a pilot project to reduce the building's energy consumption. Closer to home, the Cathedral of the Holy Family in Saskatoon is proving that green technology doesn't need to be strictly utilitarian, with an installation of stained glass windows embedded with solar cells.
Collecting and recycling precipitation helps eco-friendly buildings slash their water consumption. Rooftop tanks at the Bank of America Tower in New York capture almost 70,000 gallons of rain, which is then filtered and used to cool the building and flush the toilets. The Vancouver Convention Centre boasts a similar roof feature that harvests water for irrigation purposes, and returns any overflow to the ocean. The inverted v-shaped roof at software company SAS Canada's Toronto headquarters likewise helps reduce the building's reliance on city water. And if that wasn't enough, even the tower's sidewalks slope inward to capture every last drop.
3. Integrating green space
Boosting green space is another great way to combat the effects of the concrete jungle. Edmonton International Airport features a 1,420-square-foot "Living Wall," home to 8,000 plants that provide a breath of fresh air for weary travelers. In San Francisco's Golden Gate Park, the California Academy of Sciences building's 2.5 acres of rooftop vegetation keep the building several degrees cooler than standard asphalt. And Calgary's tallest building is also one of its greenest thanks in part to The Bow's "Sky Gardens," where three floors of elevated green space offer abundant oxygen to counter their breathtaking views.
4. Incorporating recycled building materials
It's not just what's on the outside, but also what's on the inside that makes a building eco-friendly. Today's skyscrapers are increasingly turning to sustainable building materials during construction, like the Bay Adelaide Centre in downtown Toronto, which not only re-used recycled concrete, carpet and steel, but also the original building's heritage façade. And at the Hearst Tower in New York City, 90 per cent of the steel used to construct the 46-story skyscraper contained recycled material. Same goes for the floor and ceiling tiles.
Wind is a clean and plentiful source of renewable energy for buildings looking to go green. Among other eco-friendly initiatives at Toronto's Direct Energy Centre, the 30-story wind turbine is the most visible -- and the most productive, generating electricity while reducing greenhouse gas emissions. Winnipeg's Manitoba Hydro Place uses natural ventilation to fill the building with 100 per cent fresh air, drawn in through its atria. The innovative Pearl River Tower in China, meanwhile, is designed with a pair of openings that push air through wind turbines to help power the building, while also reducing the toll the wind takes on the 71-story skyscraper.