Being single is no reason to change up your wardrobe, as Kristen Stewart recently demonstrated.
The "Twilight" actress, who split with Robert Pattinson back in May, was seen at an airport in Los Angeles over the weekend sporting her usual casual attire consisting of black skinny jeans, sneakers, a white print tee (a style repeat) and her signature messy hair.
But the 23-year-old had a couple of new accessories: Wrist tattoos! KStew flaunted her new ink which appeared to be some kind of black-and-white dialogue bubbles.
Whether real or not, the tats are only the latest to be added to the star's milky white skin. Stewart already has an infinity logo and small parallel lines on her wrist.
While we understand the pouty actress' need to dress casual for a flight, we hope that she will soon ditch her drab garb for something a bit more exciting. Are we the only ones who think KStew needs to find another revenge outfit now that her ex is dating Sean Penn's daughter, Dylan Penn?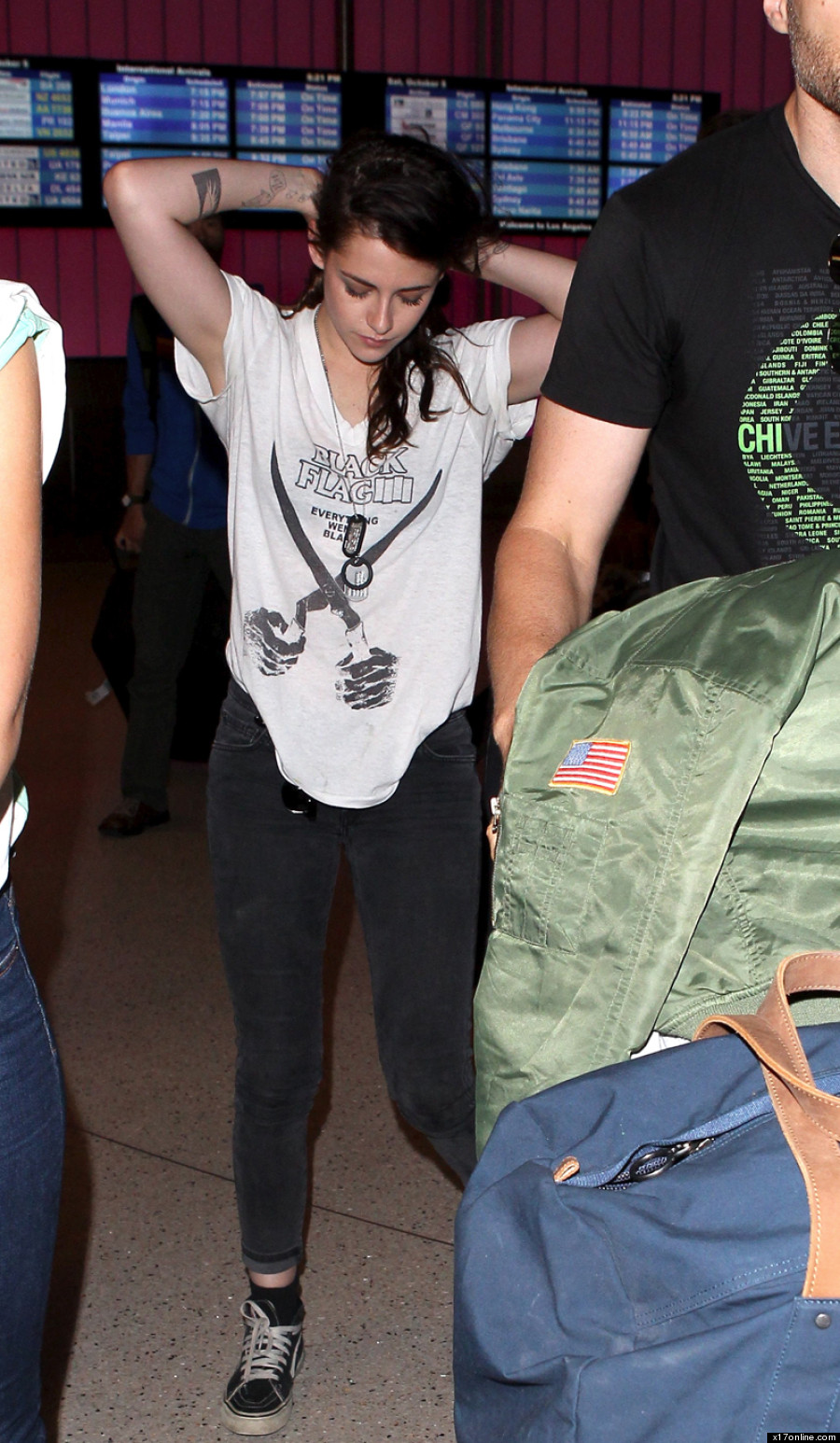 Kristen has had quite the style evolution:
Kristen Stewart's Style Evolution