When the husband's away, it's time to play!
Kardashian sisters Kim and Khloe took to Instagram on Monday channeling their inner Penny Lane à la "Almost Famous" in fabulous faux fur, aviator sunnies and matching ombré hair.
The sisters have been keeping themselves very busy in the past few months; while Kim spent a whirlwind week in Paris rocking a Canadian Tuxedo and collecting designer baby clothes for North West, Khloe has been battling rumours about her relationship with estranged husband Lamar Odom.
But despite their hectic lives, the sisters know that family time is quality time.
Khloe captioned the cute pic: "Major moment with my Keeks! #PennyLane #AlmostFamousMovie #FauxFurIsFabulous #SisterSister" which showed her doing her best Kate Hudson impression while Kim pouted and stared into the oblivion. (Perhaps the "Keeping Up With the Kardashians" star was missing her precious Nori?)
While we're glad to see Kim looking so beautiful, we're a bit disappointed that we couldn't see more of her clothes! Come on Kim, which oversized coat are you going to dazzle us with next?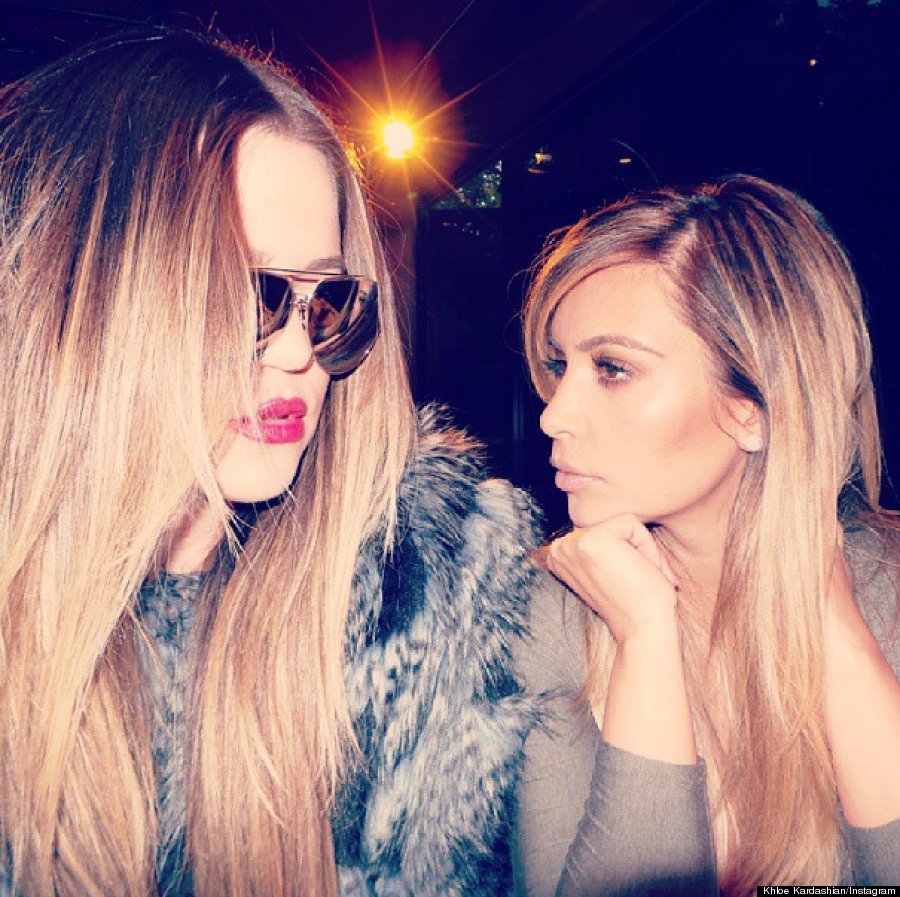 Kim and Kanye are oh-so-chic: