It seems as though Michelle Williams is finally taking her daughter's advice.
The 33-year-old attended the 2013 New Yorker Festival on Saturday to speak with film critic, David Denby, for the festival's "In Conversation" event. The actress looked completely fresh-faced, and showed off her flawless complexion with very minimal makeup. She wore a black and white gingham shirt dress with a tie belt at the waist and finished off the look with a pair of classic black pumps.
The blond beauty styled her grown out pixie-cut into a puffed-up pompadour. The hairstyle is reminiscent of Miley's transitional 'do (which she's been sporting lately), but fortunately, there were no mini buns in sight, as Williams opted to leave her hair a little more natural.
The former "Dawson's Creek" star famously told Elle U.K. back in 2011 that she cut her hair "for the one straight man who has ever liked short hair" and she wears it "in memorial of somebody who really loved it." She was referring to her late ex, Heath Ledger who is the father to Michelle's daughter Matilda.
In that same 2011 interview, Michelle said that there was nothing her daughter would love more than for her mom to grow her hair, though it was unlikely at the time. The Oscar-nominated actress hasn't worn her hair long for a while now, but maybe she's finally listening to her seven-year-old and letting her locks grow.
What do you think of Michelle's hairstyle?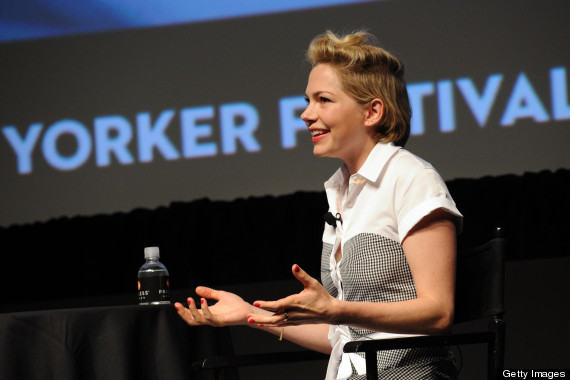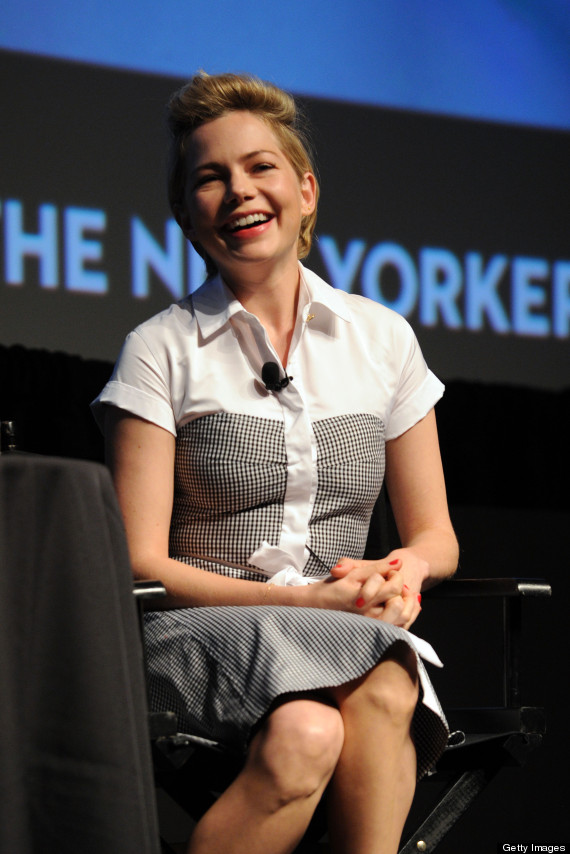 Have a look at these other celebs who've gone from long to short:
Long vs. Short Hair: How Do These Celebs Look Best?