Aishwarya Rai has stunned us in saris, couture gowns, Royal Ascot daywear and incredible movie costumes.
Now, the Bollywood starlet has gone a complete 180 wearing an outfit we're not used to seeing her in: A suit!
The 39-year-old attended the launch of LifeCell, a stem cell banking solution, on Monday dressed to the nines in a chic Burberry blazer with cropped pants, a white blouse and high peep-toe heels.
Ash, who was named brand ambassador at the event, straightened her signature wavy hair and looked elegant wearing fall 2013 on-trend peach lips.
In a surprising admission, the mom revealed that she had banked daughter Aaradhya Bachchan's umbilical cord stem cells after she gave birth in 2011.
"Choosing to bank our baby's umbilical cord stem cells is a treasured gift that will stay with her for life," said Ash about her declsion, "and is an investment for her healthy future."
Swoon!
Not only is the red carpet fixture stylish but she's a knowledgable mom too!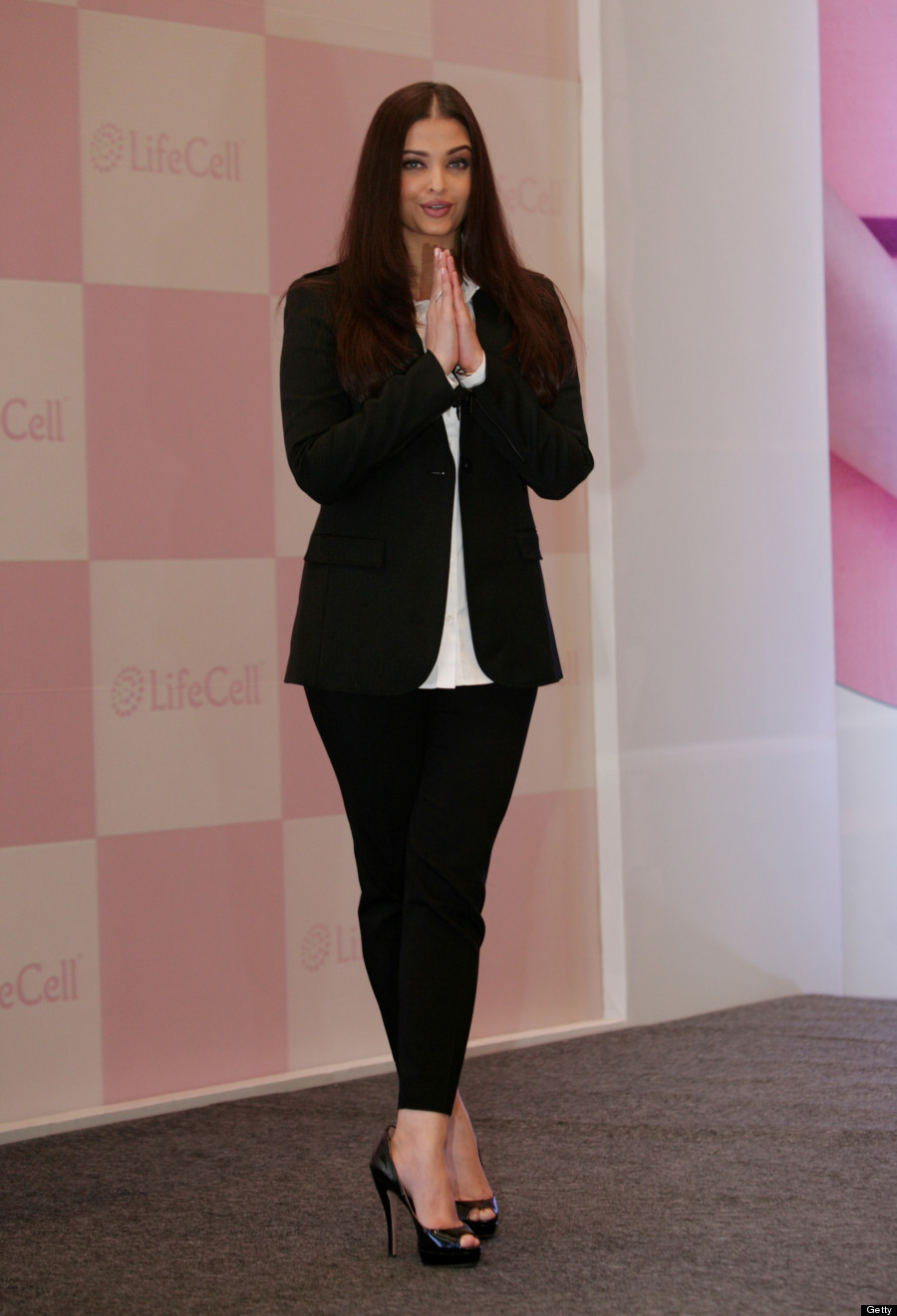 We love Aishwarya in a suit:
Photo gallery

Aishwarya Rai

See Gallery