Looks like Connie Britton isn't in Nashville anymore!
The gorgeous actress, who plays country music hitmaker Rayna Jaymes on the hit TV show "Nashville," ditched her cowboy boots and sequined tops for a decidedly sexier outfit at the "All is Lost" premiere at the New York Film Festival on Tuesday.
Wearing her best Tami Taylor smile, the 46-year-old flaunted her toned bod in a figure-hugging LBD that had leather side-panels (so on-trend for fall 2013!) and cute sleeves.
But the most surprising part of the dress was that our favourite "Friday Night Lights" star showed off a hint of Coach Taylor-approved cleavage underneath the sheer fabric!
To finish off Connie's sexy look, she sported matching mesh heels and black nail polish to contrast her vibrant strawberry blond mane which she says is kept in tip-top shape by (guess for it) not washing it frequently!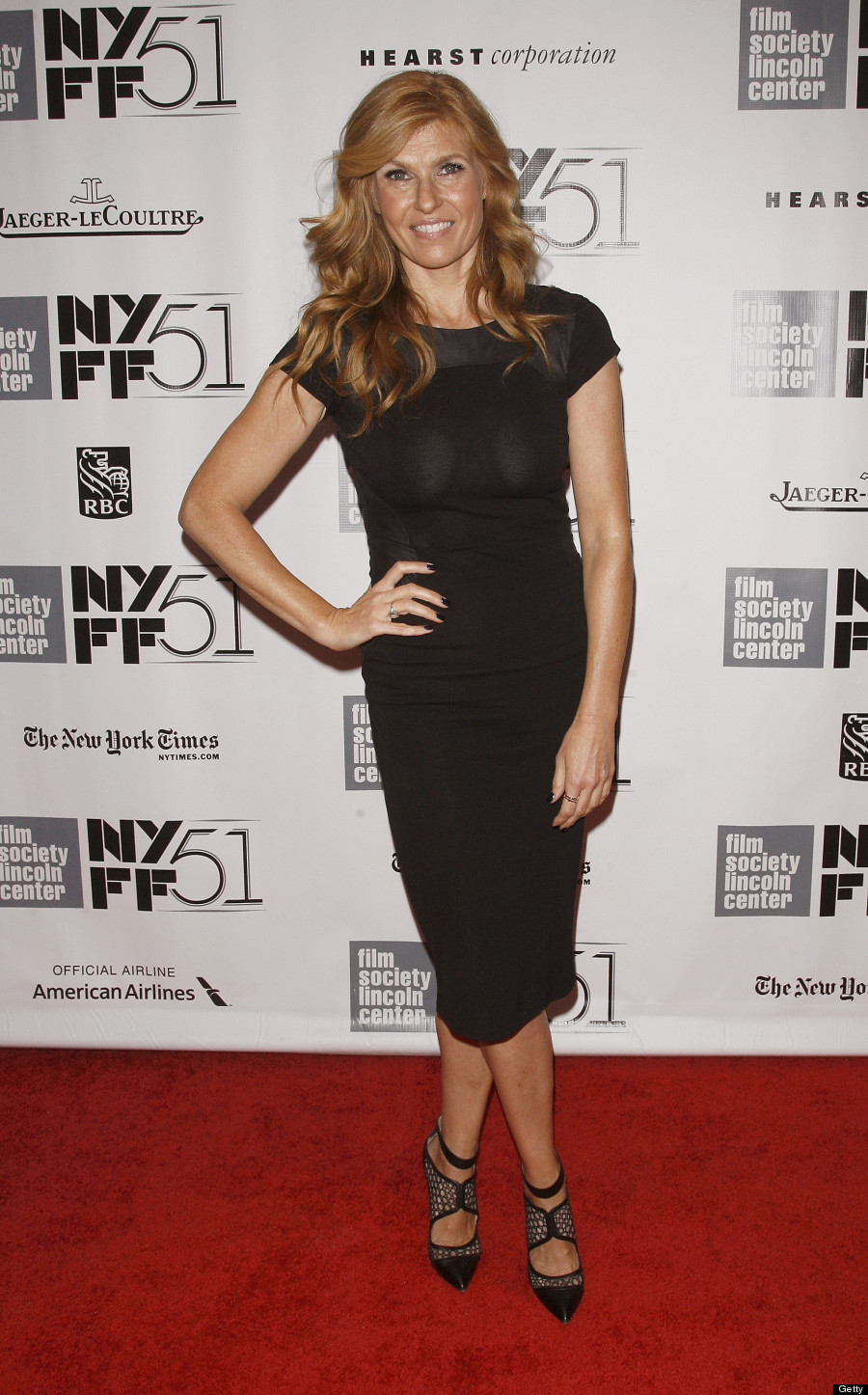 Connie has always dressed with a lot of flair:
Connie Brittons Style Evolution