Getty
Miley Cyrus' fourth album 'Bangerz' was released this week and to celebrate, the pop star decided to ditch most of her clothes in favour of some pink underwear.
Fresh off the heels of her raved-about "Saturday Night Live" performance, the 20-year-old sported a tame (for Miley) pink satin bra and matching mini skirt while promoting her new album at Planet Hollywood in New York on Tuesday.
Looking giddy and maybe a wee bit tired (hey, we would be exhausted too if we had to keep battling with Sinead O'Connor), the twerking queen showed off her growing pixie cut which she swept to the side of her face and revealed her multiple tattoos.
Naturally, it wouldn't be Miley without her sticking out her tongue which she did to full effect with nary a Robin Thicke or foam hand in sight.
Also missing from Miley's side was guy pal Juicy J but that didn't stop the "Wrecking Ball" singer from having a good time and changing into another scandalous outfit that featured white mesh underwear and a see-through crop top.
Miley, we'll never tire of your wacky outfits!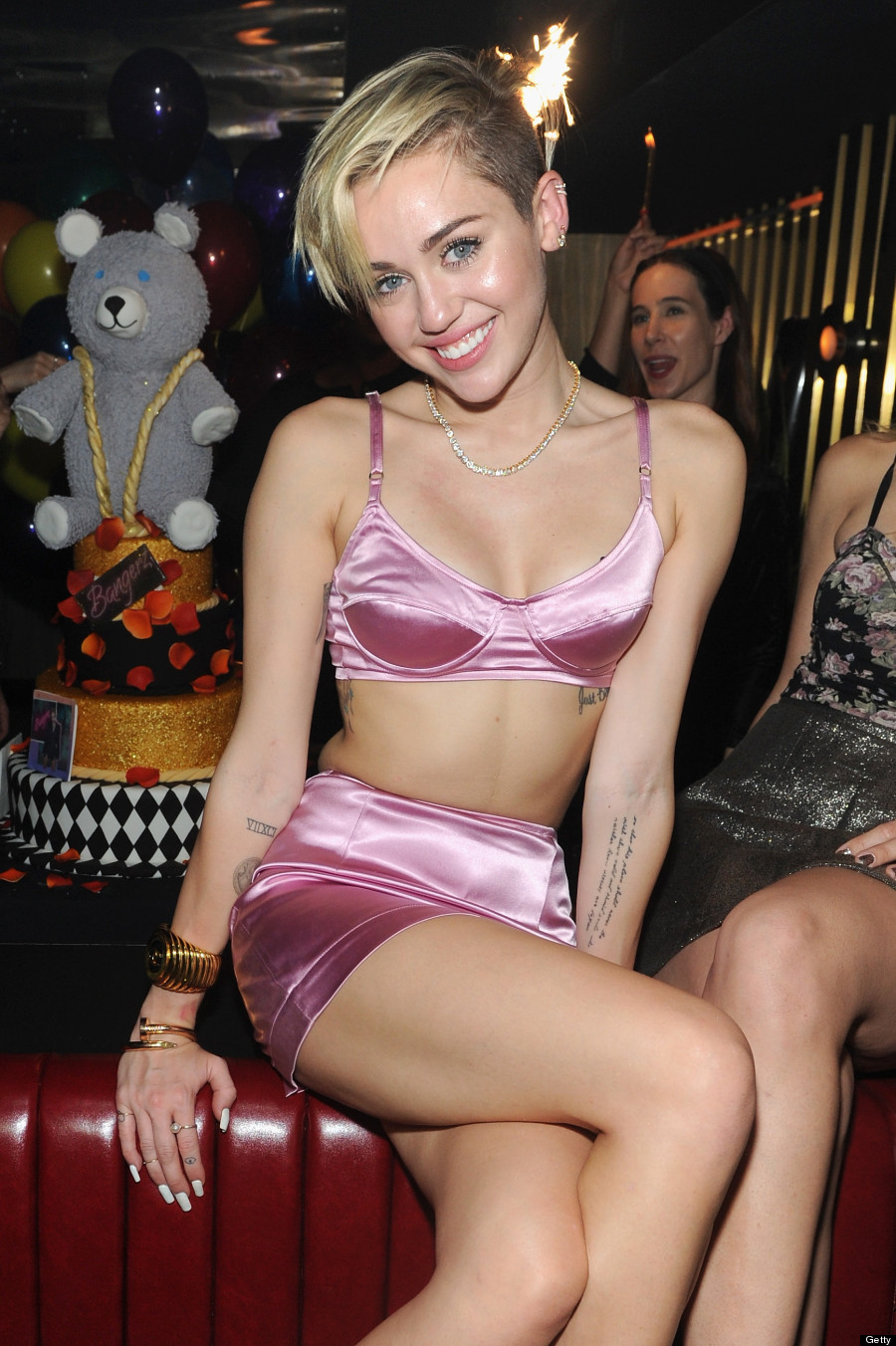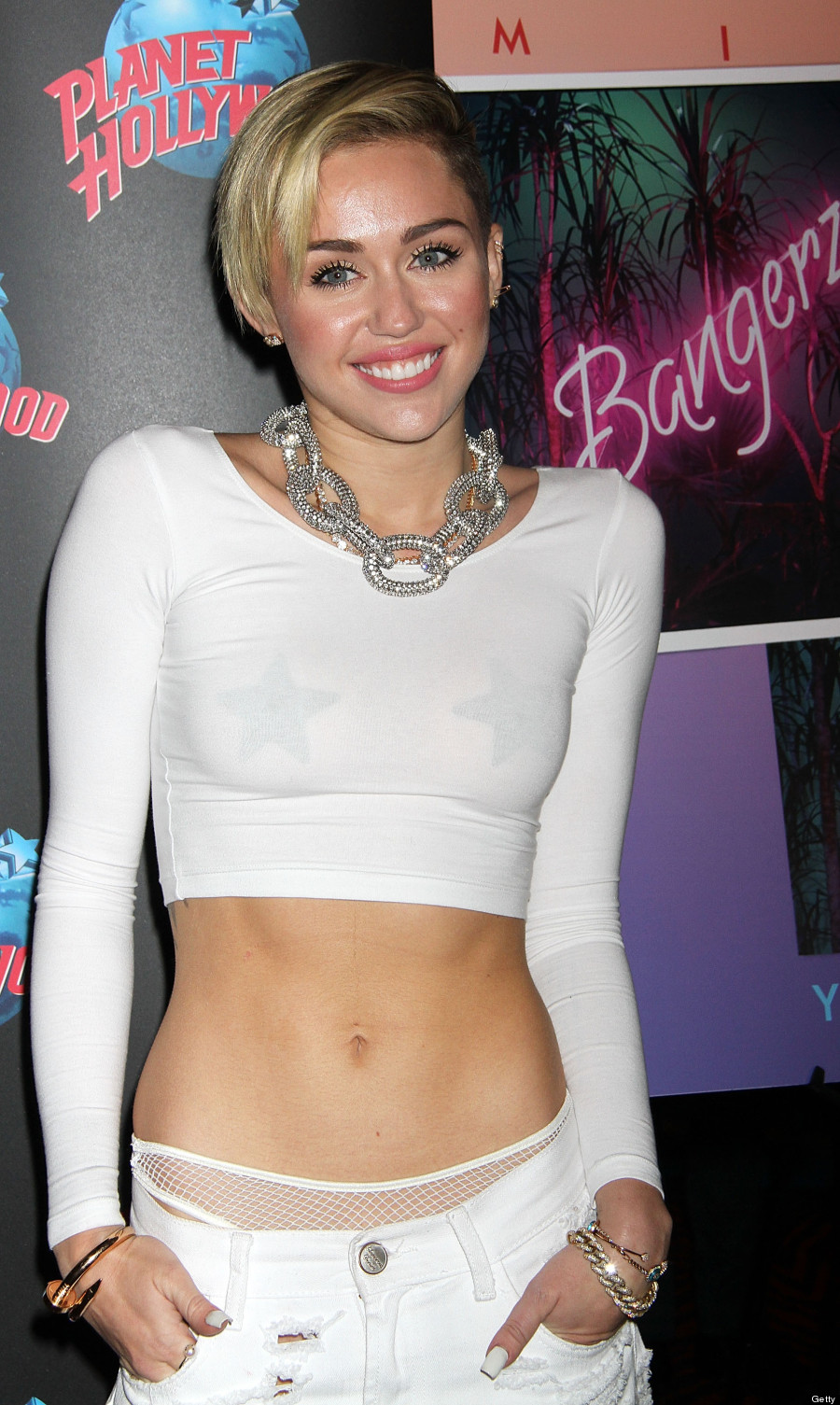 Also on HuffPost