Kate Middleton better watch out because there's another royal who is nipping at the heels of her stylish crown!
Of course, no princess is complete without gobs of jewellery and the former Olympic swimmer didn't disappoint by wearing large gold-and-silver earrings, a matching bejeweled bracelet and a royal purple clutch.
Unfortunately, husband Prince Albert wasn't by his wife's side to witness her flawless appearance but we're sure he was busy with, oh you know, running a kingdom.
Wouldn't you love to see the two princesses side-by-side showing off their glamorous gowns?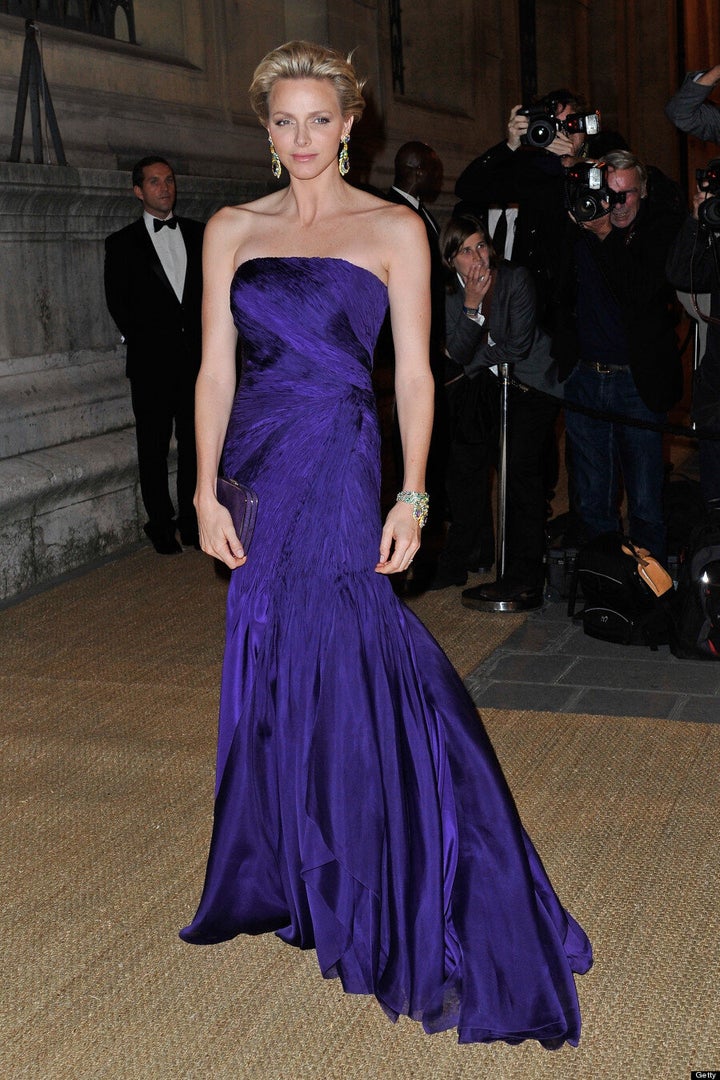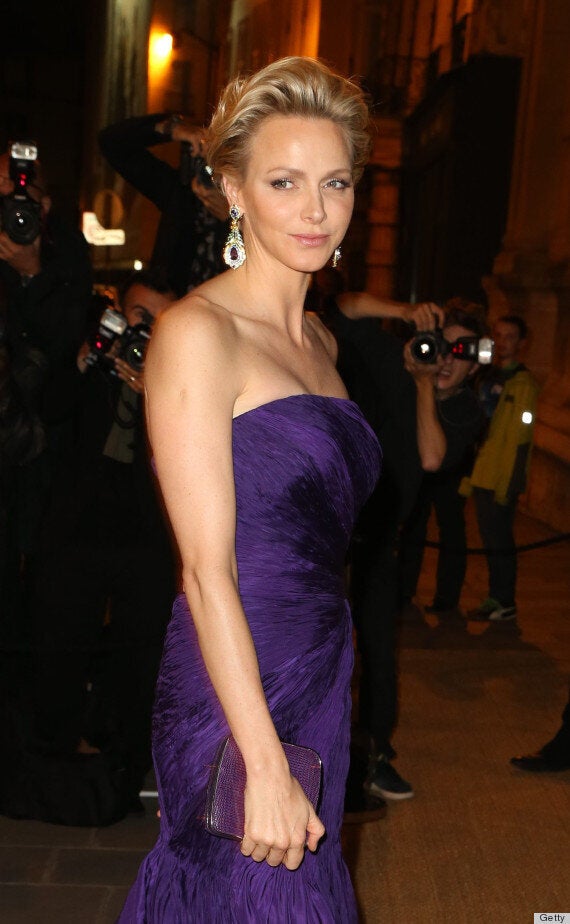 There's more where that came from: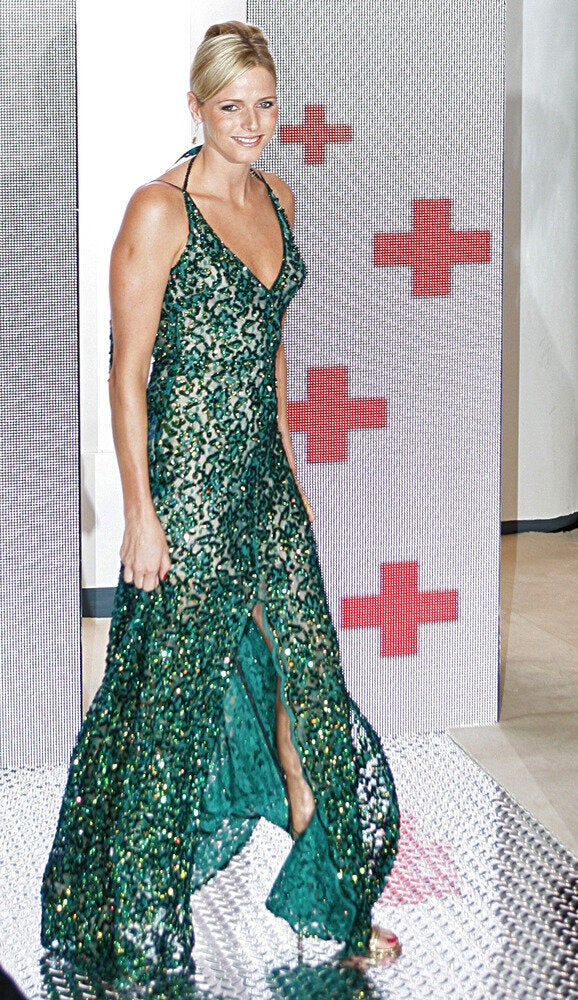 Princess Charlene's Style Evolution