Christina Hendricks is known for keeping it safe on the red carpet but the "Mad Men" actress took a leap down the rabbit hole on Thursday.
Our favourite redhead went for a Mad Hatter look at a dinner in Los Angeles on Thursday, sporting a beautiful but confusing green fur hat with a beaded turquoise embellishment even though the 38-year was indoors.
Perhaps the clue to the curious accessory lay in the temperature which must have been chilly because the former "Firefly" star covered up her Joan Harris curves in a long black cape which hid her figure-hugging LBD and sported elbow-length leather gloves.
Fortunately, Christina's outfit wasn't a totally dark affair; the TV vixen brightened up her sombre ensemble with a green velvet envelope clutch and reddish-orange lipstick, which highlighted her flawless complexion and Snow White skin.
Christina even met up with other iconic redhead, singer Shirley Manson, who let her fiery locks down around her face and wore a low-cut orange wrap dress.
But all this talk about Christina just makes us miss "Mad Men" more. What is it, like six more months until the next season? No fair!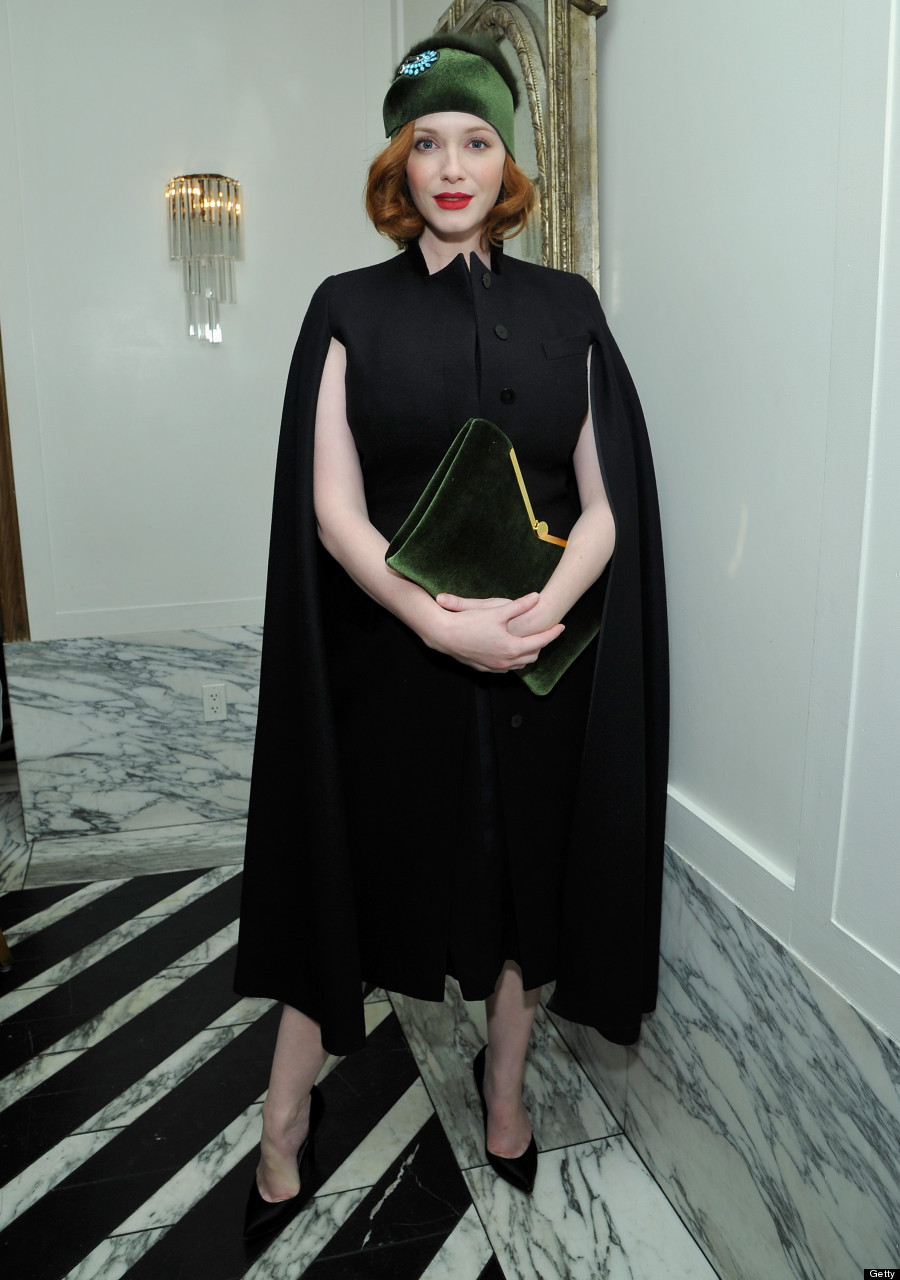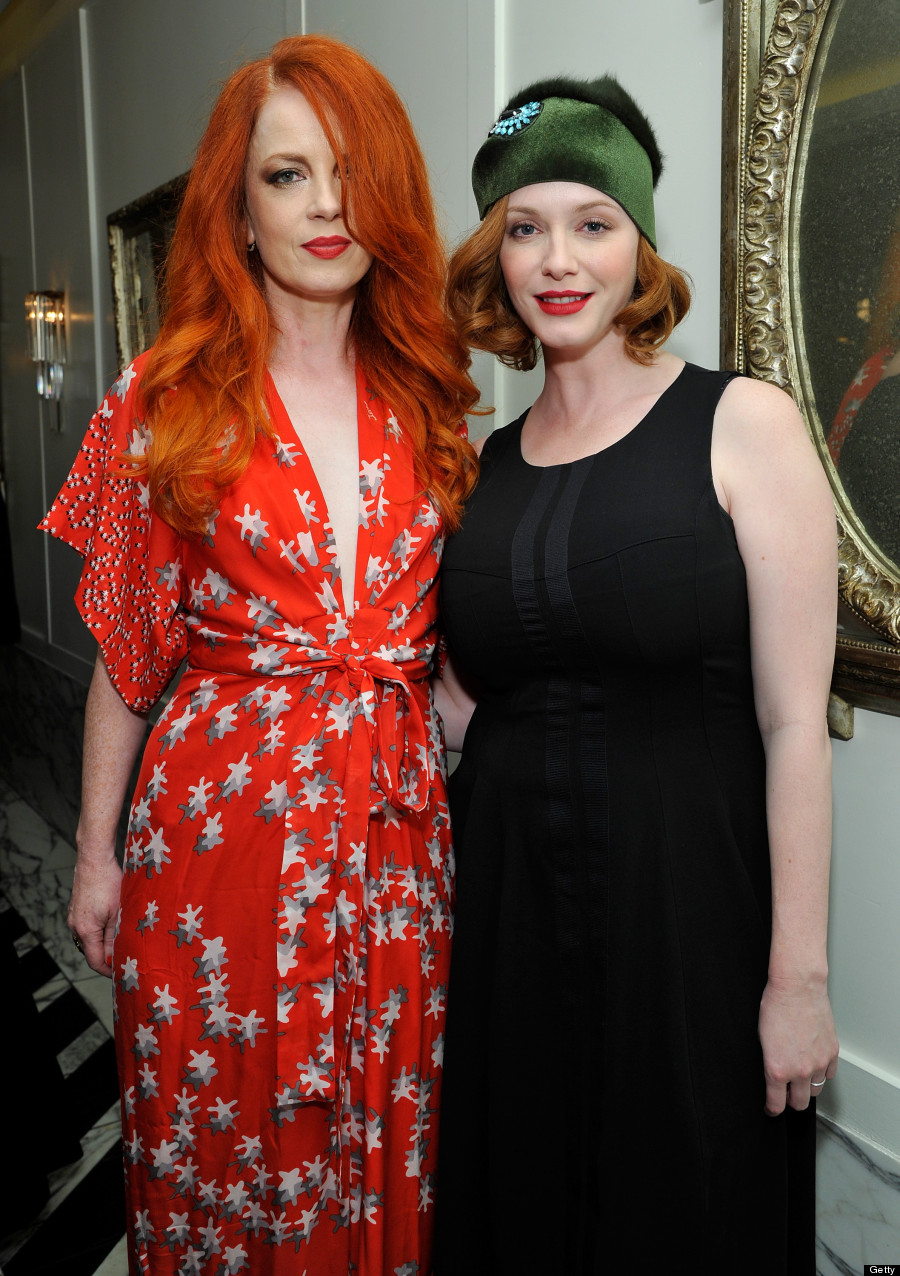 Christina has come a long way: