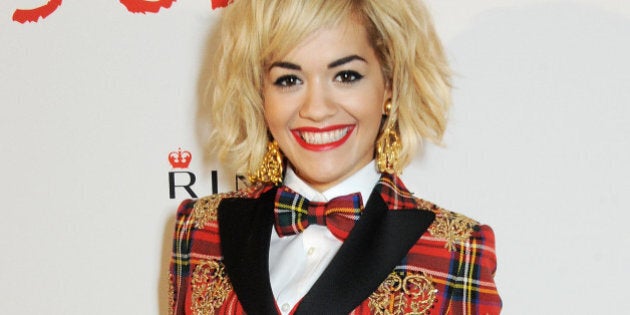 It seems like come every fall, we push the same trends on you: darks and neutrals, tweed, argyle, plaid, gentleman wear, and anything preppy – to name a few.
So what's our problem? Why can't we welcome new styles into our wardrobes, or at least take a break from the tried-and-true trench coat and boots? We're going to attempt to answer that question in the paragraphs below:
Story continues below slideshow: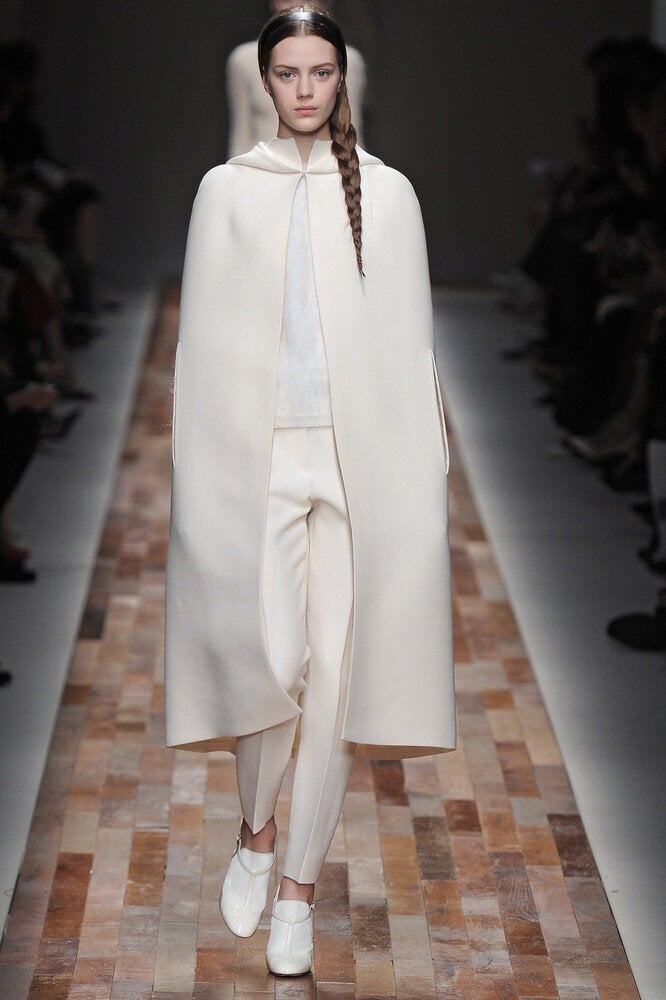 And why? Well first, it's functional: dark colours attract heat, so the last thing you want to wear in the spring or summer is black, and come winter, you want all the heat you can get. Secondly, it complements the season. Gloomier days, earlier nights, and a general lack of light warrant a response of equal darkness – so pile on the purples and blacks and whatever dark tone you're into.
Neutrals kick around all year, but autumn tends to re-introduce browns, blacks, and whites. However, here's the thing: "neutrals" can be any colour, provided they anchor the rest of the outfit. Light pink can be a neutral, and so can red. But in the traditional sense, earth-toned neutrals return because they work with anything. It's through these that you can add a pop of green, blue, or even a print – which, again, can be a neutral, too.
Technically speaking, tweed is a woven wool fabric, so you can understand why it's a no-go during warmer months (we would all die of heat exhaustion). That said, after weeks and weeks of not being worn, it becomes a welcome reprieve after periods of hot, sticky temperatures, cotton blends, and maxi dresses.
Previously, you'd be hard-pressed to find an argyle pattern on anything other than tights, socks, and sweaters, and no one is wearing any of those for the warm part of the year (unless you hold the secrets to abolishing humidity).
So, not only is the pattern stereotypically functional, it's nostalgic: introduced to us in our early school years, they evoke autumn, fresh starts, and that never-to-be-forgotten world of academia; even if you're wearing it on a leather dress, and proving the pattern's evolution.
But why do we gravitate towards pantsuits, vests, and traditional "gentleman" garb come fall and winter?
First, functionality: layering is a practical way to fight back against the falling mercury during cold fall and winter months. But also, gentleman-wear can convey "power": autumn is supposed to signal a fresh start in the fashion world, so that power can be manifested in the re-introduction of the '70s menswear trend. Pantsuits and ties signaled a shift in social norms (read: women weren't just housewives sitting at home), so when a new season hits, it can be the perfect time to channel Mary Tyler Moore, Diane Keaton, or any other pantsuit-wearing mavericks. That, and we just look killer in suits. Sandra Bullock knows what we're talking about!
7. Preppy/Academic Styles
What would autumn be without being forced to remember the horror of returning to school every September? (We don't care if you liked school: Labour Day weekend is still the most terrifying weekend of them all.)
Rubber boots were a must-have during childhood, and then we ditched them until our adult years. What gives? Well, thanks to brands like Hunter's that now come with socks/insulation, you can wear rubber boots through autumn and winter, so you can spare your good leather pieces once salt and slush begin taking their toll. We can thank our UK ancestors for that one.
Leather always seems to be "in" come September, but we all know it only changes style, not relevance. Why? Well, in addition to helping pull an outfit together, leather is warm, which makes it invaluable, as it gets colder out. Remember Ross Gellar's leather pants? Exactly. Why wouldn't you want to bundle up in the tried-and-true material? (Just please avoid making a paste in somebody's bathroom.)
It makes sense: autumn hits, it gets cold, and we want to feel nothing but 14 layers of fabric underneath our oversize coat. This year, we see the return of oversize jackets, sweaters, and blouses, so thrift shoppers should have no qualms about picking up an oversize button-up to wear with an oversize scarf.
As boring as it is, it's practical: We need to bundle up, but we also want to look, well, awesome. And so the culmination of seasonal trends takes hold.