Who knew that underneath that astronaut suit there were legs of steel?
Sandra Bullock showed what her mama gave her at the "Gravity" London Film Festival premiere on Thursday in an eye-popping lace Stella McCartney mini dress.
The 49-year-old looked better than celebs half her age with her shiny brunette hair, which was styled into long loose waves, glowing skin and to-die-for gams, which were showed off in all their glory in black satin Charlotte Olympia peep-toe pumps.
Enviable legs aside, George Clooney's bestie rocked an on-trend berry lip colour (the perfect shade for fall 2013) and kept the rest of her makeup simple with a light pink blush and smokey eyes.
The ensemble is a wild 180 from the androgynous suit Sandy was spotted wearing on Wednesday but the one element both outfits have in common is that they showed off her svelte bod to perfection. (Here's a lesson: You don't need to wear revealing clothes to highlight your figure.)
One thing's for sure: The mom's well-kept body wasn't the only cause for celebration. "Gravity" has broken box office records, taking in $55.5 million in North American ticket sales during its opening weekend, which is reportedly the biggest October opening ever and the biggest openings for both Sandra and co-star Clooney.
A toast to Sandy!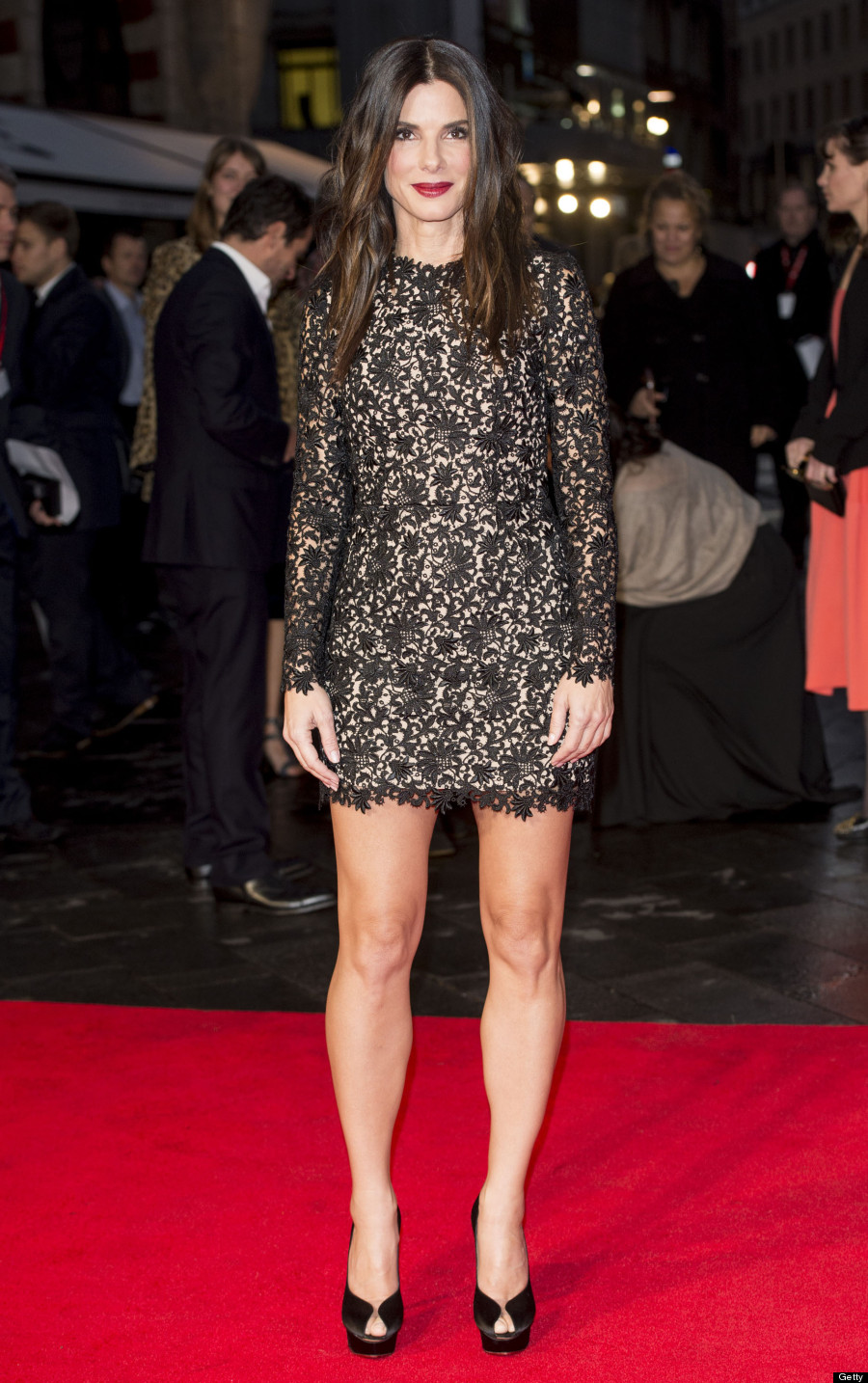 Sandra and George are so cute together: