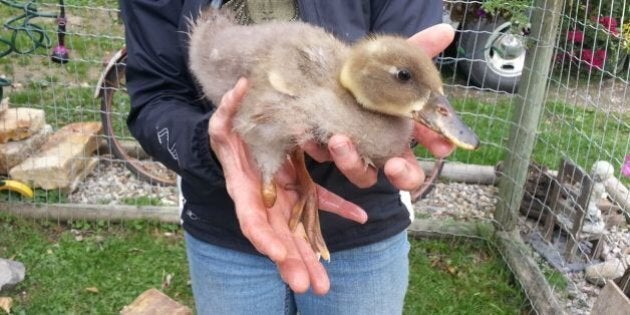 The call duck was hatched at the K9-1-1 Animal and Rescue Services shelter in Sicamous on Aug. 19. He and some other ducks were eventually placed in an enclosure with some aggressive chickens, Global News reported.
The chickens killed another duck and attacked Dudley's leg, co-owner Doug Nelson told the network.
"His leg was badly damaged," he said. "And half of it dried up and eventually fell off."
Dudley has walked with a limp ever since, but the little duck has help coming from Terence Loring, the owner of Kamloops-based 3 Pillar Designs, who believes that 3D technology may have an answer for Dudley's troubles.
Loring spent the past two weeks designing a new leg for Dudley using 3D printing technology in partnership with Proto3000, an Ontario-based company. Both are working on a voluntary basis.
Not only can 3D technology design the leg: it can also print the prosthetic limb itself, Loring told The Huffington Post B.C.
"It's fully printed with these 3D printers," he said. "It's printed with the joints as a single component, but it's all movable. It's an actual prosthetic leg, a movable leg that's printed directly off the printer."
Loring is still discussing materials for the leg with Proto3000, but he said the foot is likely to be made of a soft, flexible plastic, while the leg portion could be made of a harder plastic.
He is confident the experiment can work, especially after a U.S. company created a prosthetic leg for an older duck using a 3D printer, The Salmon Arm Observer reported.
Dudley is likely to receive his new leg in the next week or two.
Check out some photos of Dudley the duck and his 3D prosthetic leg: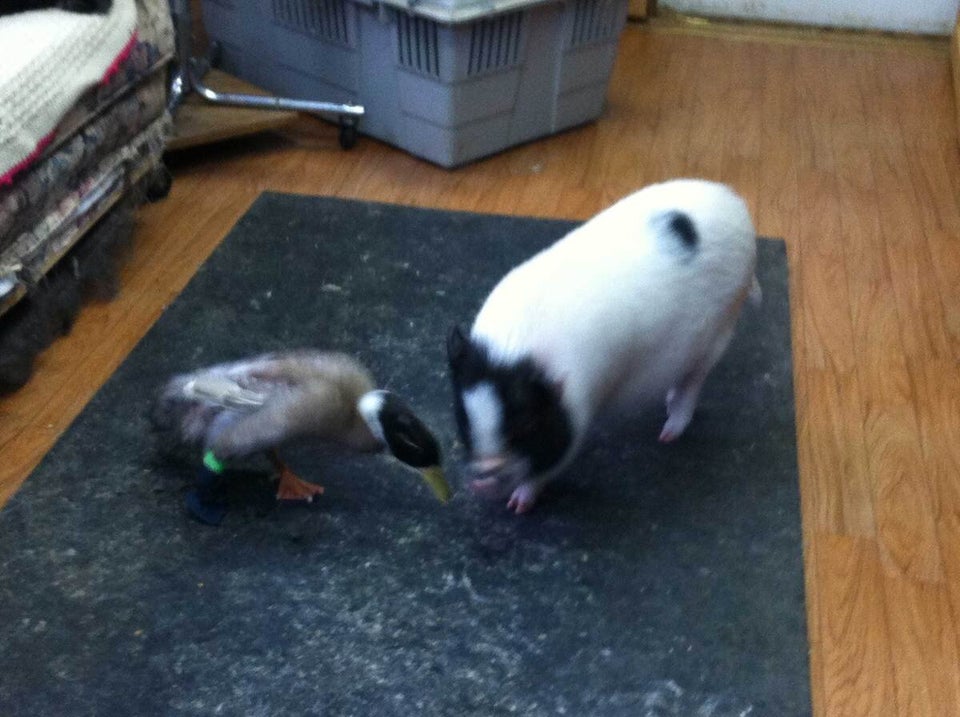 Dudley The Duck's 3D Prosthetic Leg